How to Build and Then Implement Your Own 2020 Property Strategic Plan
About this event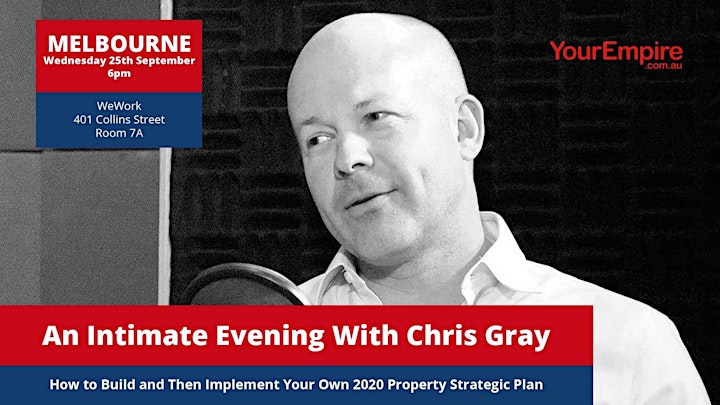 Organiser of An Intimate Evening With Chris Gray - Property Expert
Chris Gray
Chris Gray is founder and CEO of Your Empire. He is one of Australia's leading independent property experts, hosting Your Property Empire on Sky News Business Channel, the Property Expert on Channel 9′s MyHome TV and and Financial Judge on Channel 10s The Renovators. His independent position means that he has no barrow to push, so listeners get straightforward, unbiased answers to their issues.
Chris's first book sums him up nicely, 'mix of a lifestyle guru and a number cruncher who has used property to fund a living that gives him more choice and flexibility than most dream of'.
Chris' base knowledge comes from being a qualified accountant, mortgage broker and buyers' agent, but more importantly from having personally invested in property from the age of 22 and having semi-retired from the age of 31. He is living proof that the Your Empire approach to property investment works and that the key to wealth is not how much you earn, but what you choose to do with it.