An IN$IGHT into Making Dollars and Sense - BUSINESS ACUMEN Online Training
Event Information
Refund Policy
Contact the organiser to request a refund.
Eventbrite's fee is nonrefundable.
Enhance your BUSINESS ACUMEN - Understand how your operational decisions impact your business and financial performance
About this Event
This Online Training could be run internally within your organisation based upon request.
Attend this live interactive Online Training
* LISTEN * RESPOND * DISCUSS * LEARN *
The pandemic has resulted in economic disruption. Developing your Business Acumen may help you and your team be equipped to navigate this huge change. This online training can assist your business to survive and recover.
___________________________________________________________
Work processes are disrupted and business plans need to change quickly. Do your key employees and decision-makers make the right decisions that impact your P&L?
Business revenue is low and cash is tight. Do your people have a solid understanding of managing the flow of cash?
If these reflect your business needs, this Business Acumen training is for you. Let us help your business make dollars and sense, now!
Provides a good overview of the financials for the non-financials!
Improving your financial understanding across your organisation will encourage informed and smart decisions to manage change, offer competitive advantage and transition to business recovery. Participating in online courses such as this will help you identify some current operational activities that may be triggering financial issues in your company.
As you understand cost and profit fundamentals during the training, you will get to assess your current business situation (through a self-assessment) and plan for actions to improve.
* * * * *
This event will inspire you to:
Understand how daily business operational decisions can influence your financial outcomes
Appreciate how strategies involving inventories, accounts receivable, investments, staffing, cash flow, result in profit or loss
Realise the difference between cash and profit
Who should attend?
>> Senior Managers, Operational and Front Line Leaders, Sales Professionals, Supply Chain and Technical Specialists
>> Suits Non-financial Executives, Key Employees and Decision Makers requiring a broad and practical financial understanding
>>Would also benefit Tertiary and VCE students completing business subjects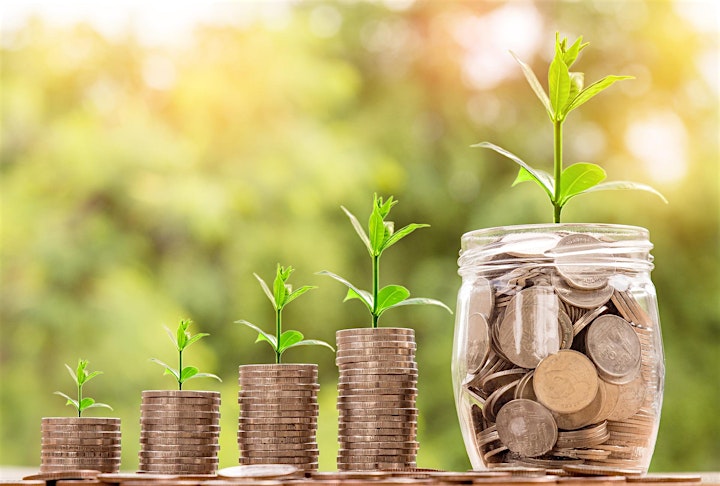 Compared to a webinar and other short courses online, this online learning is very engaging and will provide you with interactive opportunities to avoid just being a passive listener. We will have a limited number of attendees to ensure optimum participation and depth of focus.
Places are limited.
REGISTER NOW!
These online courses sell out fast!
FORMAT:
In addition to a brief presentation, you will be watching a video of a game simulation and discuss the concepts throughout the session (you will need a computer/laptop for this training; using a mobile phone is not recommended).
You will complete a worksheet during the training, which will be a useful reference for yourself and your organisation afterwards. We will send you a PDF attachment which you will need to print before the event.
As a way of interacting, you will be requested to type your responses on your screen (through the chatbox, reaction buttons, polls, and survey)
You will need a microphone, especially during the small group discussions.
Video camera only if your bandwidth allows you.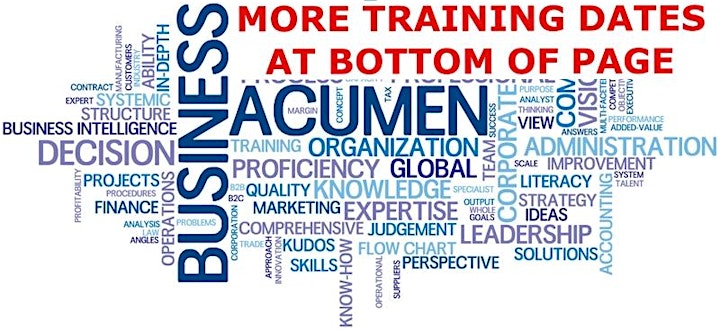 About the facilitator:
ALFRED ABLAZA
Alfred's 28 years' experience in various industries gives him the ability to serve his clients well in operational performance through people engagement. This exposure, together with his solid 20-year experience in the world's largest food and beverage company (Nestlé) has given him a strong foundation for understanding the importance of business and financial acumen for its operations and their people. In addition to face-to-face coaching, mentoring and training, Alfred has been delivering online courses, virtual training through a webinar, other online learning platforms.
See his LinkedIn Profile
For any queries, contact Judy at training@gagement.com.au or call us at 1300 851 046
Date and Time
Location
Refund Policy
Contact the organiser to request a refund.
Eventbrite's fee is nonrefundable.