You are invited to a special author event hosted at Gertrude & Alice Cafe Bookstore.
About this event
An evening with Trevor Watson & Melissa Roberts! We are celebrating the release of their book, The Beijing Bureau - a collection of stories from 25 Australian correspondents reporting on China's rise.
WHEN: Wednesday, 5th May, 2021, at Gertrude & Alice Cafe Bookstore, arrive in-store at 6:45 pm for our prompt 7:00 pm start. We're in-store, and have a very limited amount of seats available!
TICKETS:  $50.00 (excluding external fees). Your ticket includes admission to the event, a copy of The Beijing Bureau, a drink on arrival and nibbles on the evening.
You will have an opportunity to have your book personally signed to you by Trevor Watson and Melissa Roberts on the evening.
This is a historic account of China's rise through the eyes of leading Australian journalists who have served in Beijing within the past 50 years.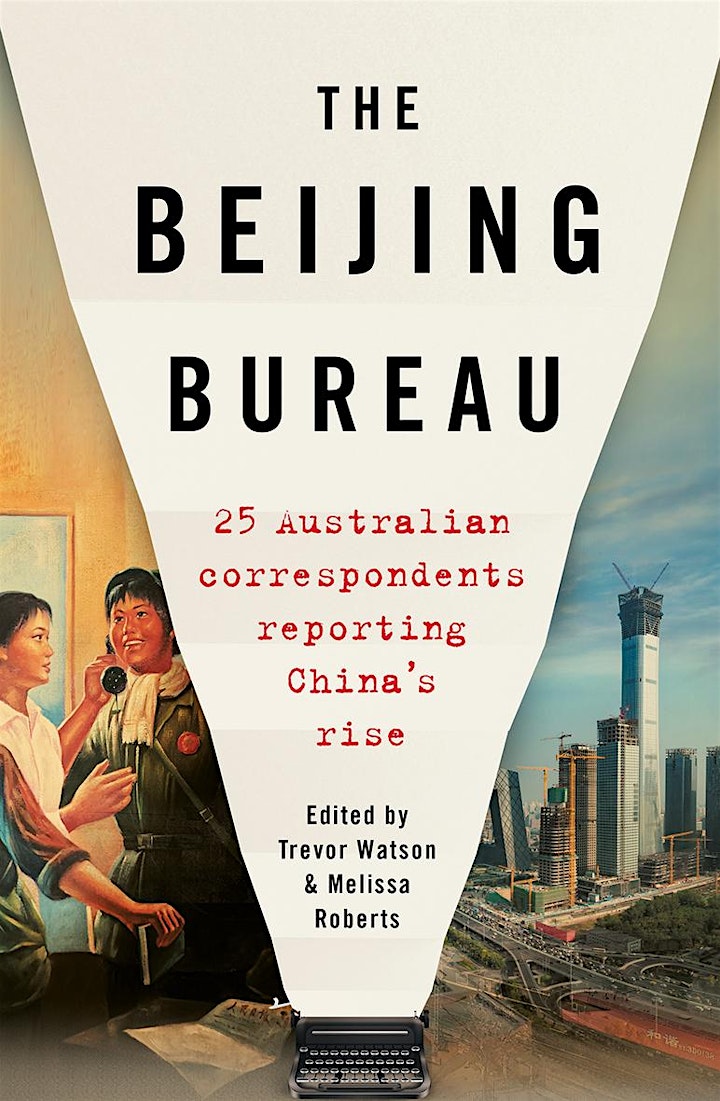 Australia's best journalists share knowledge of China and stories of life as a foreign correspondent.
About The Beijing Bureau
China is flexing its considerable economic, military and diplomatic muscle throughout the world. Understanding China's rise to superpower status is crucial. And yet, not a single Australian media organisation now has a Beijing bureau able to report on the economic, political and social life of this giant nation from a uniquely Australian perspective.
The Beijing Bureau is a collection of essays from twenty-four of Australia's leading foreign correspondents revealing their experiences and insights into China, from the 1970s to present day: the lives of its people, its government and its culture, and what China's rise means for Australia and the world community.
China dominates the headlines across the world as the country takes for itself a global role. As governments, businesses and individuals increasingly rely on news reports to make decisions, The Beijing Bureau brings together Australia's most acclaimed journalists to share their hard-won knowledge of China and stories of life as a correspondent: including Mike Smith, Stan Grant, Stephen McDonnell, Rowan Callick and Richard McGregor, reporting for international news outlets like the ABC, The New York Times, the BBC, CNN and more.
They provide a glimpse of life as a foreign correspondent and tell the China story with flair and insight into the country, its politics and the lives of its people.
About Trevor Watson
Trevor started regularly visiting China in the 1970s and was posted to Beijing as the ABC's China correspondent in 1988. He has also served as ABC correspondent in Singapore, Bangkok, Port Moresby and New Delhi. He has a Walkley Award for excellence in Journalism and a United Nations Media Peace Prize. Trevor's book, Tremble and Obey; an ABC Correspondent's Account of the Bloody Beijing Spring was published in 1990. It focuses on the June 4 massacre in Beijing.
About Melissa Roberts
Melissa is a journalist and author. She covered China from 1988 to 1990, freelancing for Time Magazine, The Monitor and The Daily Mail. She earlier worked for The Australian as a journalist and deputy foreign editor and the US finance newswire AP DowJones as a business journalist. She reported from Port Moresby and New Delhi, and covered Singapore and Australia for Newsweek magazine. Melissa also covered Australian politics, based in the Canberra Press Gallery, for radio 2UE. She is the author of five children's books, published by Addison Wesley Longman and Macmillan.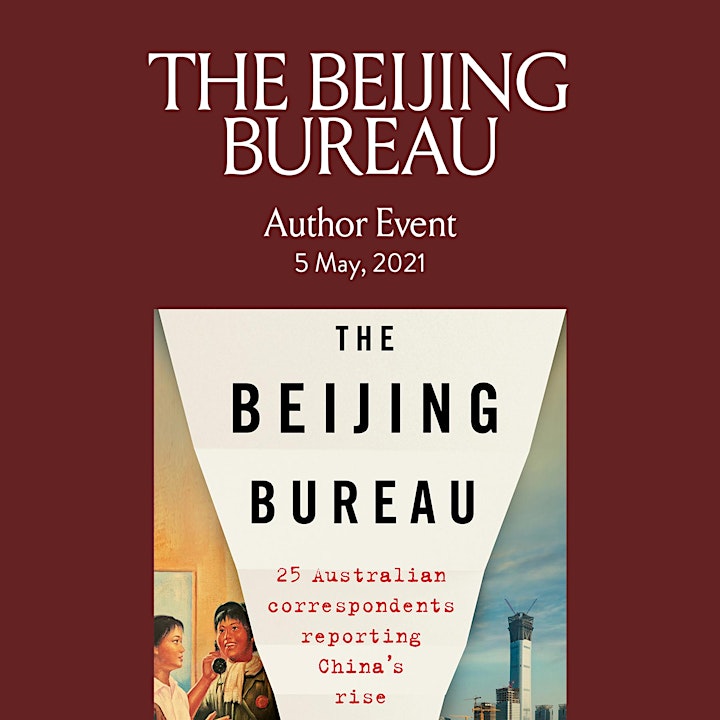 About Gertrude & Alice Cafe Bookstore
Rated as one of the top 10 bookstores in the world by National Geographic, Gertrude & Alice Cafe Bookstore is an oasis for writers, readers and coffee lovers. Books overflow from the shelves of their store, featuring a mix of new, second-hand, antiquarian and rare books. Stay a while & enjoy some home made chai, amazing coffee and unearth a book treasure or two. Read more about the bookstore's story here, and about the real Gertrude & Alice here.