Description
Toni Jordan's debut novel was the international bestseller and critically acclaimed novel Addition, which was followed by Fall Girl, described by The Age as "a sexy romp to delight all sexy nerds and witty geeks."

In her new book Nine Days, Toni has harnessed all the spiky wit, compassion and lust for life that drew readers in droves to her previous novels. Set in the Melbourne suburb of Richmond in 1939, young Kip Westaway – failed scholar and stablehand – is living the most important day of his life. Kip's momentous day is one of nine days that will set the course for nine members of the Westaway clan in the years that follow.
Ambitious in scope and structure, triumphantly realised, this is a novel about family, dreams, fights, sacrifices, and of course, love.
Fairfield Books will be selling copies of Toni's book on the night.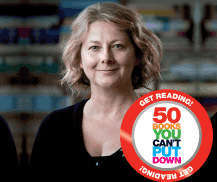 Organiser of An Evening with Toni Jordan