Description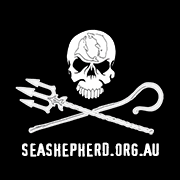 ---
AN EVENING WITH SEA SHEPHERD
FEATURING CAPTAIN ADAM MEYERSON
You are invited to attend our next presentation of An Evening With Sea Shepherd. An enlightening and informative presentation from Captain Adam Meyerson and Penny Keeling of Sea Shepherd's custom built patrol vessel, the Ocean Warrior. During their talks they will be presenting some exclusive, unseen footage and pictures from their recent campaign, Operation Jodari in Tanzania.
There will be a delicious, vegan menu to order from on the night and the bar will be open from 6:30pm with the presentation beginning at 7pm sharp.
Sea Shepherd Australia merchandise will be available and raffles will be drawn on the night.
We look forward to seeing you there on the night and appreciate your continued support.
---
"Launched in early 2018, Operation Jodari is a campaign in partnership with the government of the United Republic of Tanzania to tackle illegal, unregulated and unreported (IUU) fishing in the Western Indian Ocean region, with law enforcement agents from the Deep Sea Fishing Authority, Tanzanian Navy and the Multi-Agency Task Team (MATT) patrolling with Sea Shepherd crew on board the Ocean Warrior."