You're invited to a special evening with Ronni Kahn and Jessica Chapnik Kahn, in conversation with Miriam Hechtman.
About this Event
We will be joined by Ronni Kahn and Jessica Chapnik Kahn, once again, on the 8th of December, to celebrate and discuss their new book, A Repurposed Life. Ronni Kahn and Jessica Chapnik Kahn will be in discussion with Miriam Hechtman.
WHEN: Tuesday, 8th of December, 2020. In-store ticket holders should arrive by 6:45pm for our prompt 7:00 pm start.
TICKETS: 
ONLINE: Donation Amount (excluding external fees). You'll be able to tune in to the event from the comfort of your own space via Zoom. Your Zoom attendance links will be sent out on the day of event, as well as 10 minutes before kick-off time as a reminder. The entirety of this ticket's proceeds will be donated to Oz Harvest.
IN-STORE: $45.00 (excluding external fees). Come to the book talk in person! Very limited seats are available to adhere to social distancing guidelines. You will receive a copy of Ronni and Jessica's book A Repurposed Life (RRP $32.95), and have nibbles on the evening. $5 from this ticket will be donated to Oz Harvest.
How OzHarvest charity queen and internationally renowned leader Ronni Kahn found her true calling in this passionately uplifting memoir.
About Ronni Kahn
Ronni Kahn is a South-African-born Australian social entrepreneur and founder of the food rescue charity OzHarvest. She is an advocate, lobbyist and activist renowned for disrupting the food waste landscape in Australia. She appears regularly in national media, serves in an advisory capacity to government and is a keynote speaker all over the world. Her mission towards sustainable action is supported through close collaborations with some of the world's finest chefs, including Jamie Oliver, Massimo Bottura, Neil Perry and Bill Granger. Ronni is an Officer of the Order of Australia (AO) and was named Australian Local Hero of the Year in 2010. In 2018, her journey became the subject of a feature film, Food Fighter, directed by Dan Goldberg.
About Jessica Chapnik Kahn
Jessica Chapnik Kahn is an Argentinian-Australian singer-songwriter, actor and writer. She has worked in theatre and TV, played in the bands of some of Australia's finest artists, and released two solo albums under the moniker Appleonia. She is the author of children's book Lenny and the Ants and poetry collection MADRE, which was inspired by the birth of her son, Lev. Jessica lives in Sydney and is married to musician Nadav Kahn. She is happy to call Ronni her mother-in-law.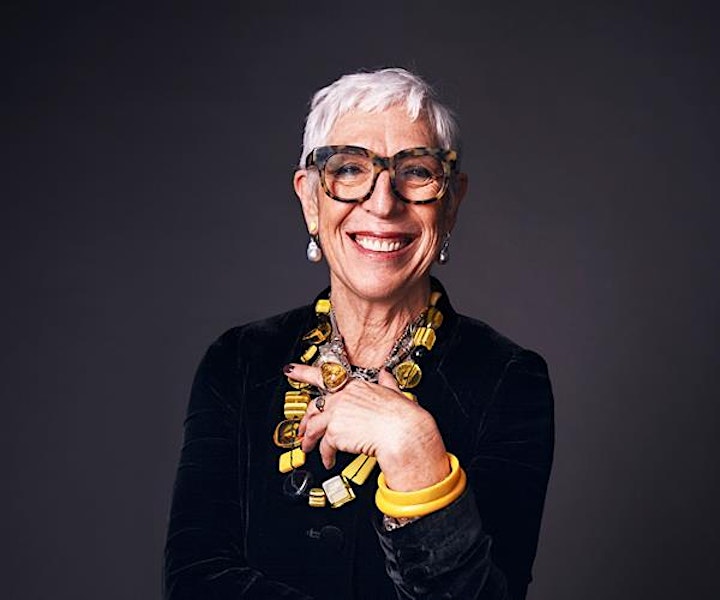 About Miriam Hechtman
Miriam Hechtman is an Australian writer, creative producer and poet. She has written for publications including The Australian Financial Review, researched for Discovery Channel and was Associate Producer on Showtime documentary Outwitting Hitler. For several years, she collaborated with award winning UK photographer Harry Borden on the book Survivor – A Portrait of the Survivors of the Holocaust.
Today, Miriam is the founder and creative director of POETICA, a creative initiative and monthly live poetry and music event.