Description
Topic: TBC
About the speaker
Professor Trevor Cooling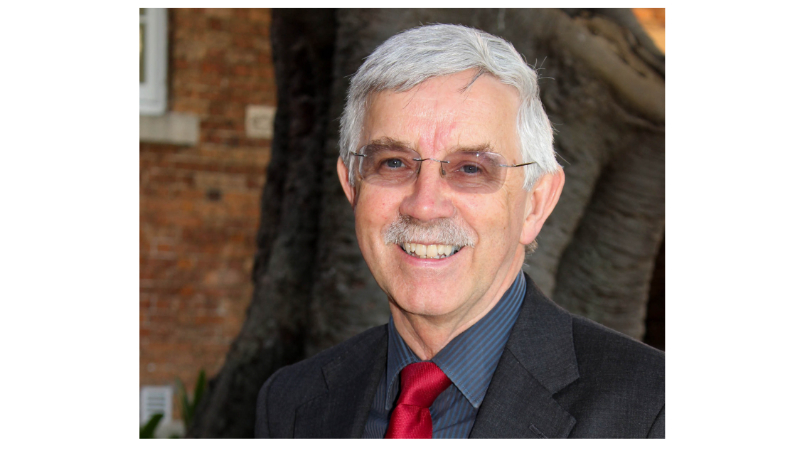 Professor Trevor Cooling is Professor of Christian Education at the National Institute for Christian Research, Canterbury Christ Church University UK and an internationally respected speaker on Christian education.
Trevor's role is to lead on research and knowledge exchange in Christian Education. His background is as a secondary school teacher, where he started his career as a biology teacher and then moved into RE teaching having taken two years out to study for a theology qualification. His PhD is in RE, but his research interests are now focussed on the interaction between Christian theology and the issues that surround the provision of public (i.e. state-funded) education in post-Christian democracies. As well as being a teacher Trevor has worked as Director of a Christian educational charity, as an adviser in a Church of England diocese and as a principal lecturer in theology at the University of Gloucestershire. His current work is focused on so-called faith schools that are sponsored by Christian organisations and are part of government education provision in Britain. Trevor is particularly interested in Anglican schools and is currently leading two research projects investigating Christian-ethos secondary schools in England and Wales.
Trevor has a particular interest in Christian pedagogy and was involved in developing the Concept Cracking approach to RE and the What If Learning approach to other subjects (www.whatiflearning.co.uk). Trevor regularly speaks at conferences and events organised by dioceses and other Christian sponsors of schools and is a frequent visitor to Australia where he works with Anglican and other schools in the development of their distinctively Christian character. Trevor's writing is focussed on two areas: (a) the place of distinctively Christian education in a religiously diverse context and (b) the development of a distinctively Christian approach to teaching and learning. Recently the publication which has attracted most interest is Doing God in Education (Theos, 2010) which was the subject of an RSA debate and a special edition of the Oxford Review of Education.

Agora is an exciting, virtual and face-to-face learning community through which teachers, university students, academics, researchers and education practitioners can share, discuss and debate particular topics, and explore the interaction between Christian beliefs and educational practice. Two Agora evenings will be held each year, focusing on current educational issues and how they relate to Christian education in the 21st century.
Cost:
EdComm Member Schools* - Individual rate: $30

Non-member Schools - Individual rate: $75
Light dinner provided.