You are invited to an author event at Gertrude & Alice Cafe Bookstore.
About this event
Join us for an exclusive evening with Flex Mami, Lillian Ahenkan herself, hosted by Jordan Turner. In this author event, we'll be talking about Lillian's first book The Success Experiment, FlexMami's formula for knowing what you really want and how to get it.
WHEN: Tuesday, 22nd June, 2021, at Gertrude & Alice Cafe Bookstore, arrive in-store at 6:45 pm for our prompt 7:00 pm start.
TICKETS:  $50.00 (excluding external fees). Your ticket includes admission to the event, a copy of Lillian Ahenkan's new book The Success Experiment, a drink on arrival and nibbles on the evening.
You will receive your book on the evening, and have the opportunity for it to be personally signed to you by Lillian on the evening!
'A desperately needed, delightfully digestible conversation on self-betterment that'll have you in tears and in stitches all at once.' – Sarah Davidson
'This fast-paced how-to packs a millennial sized punch and will make you think differently about the way you live and work.' – Emma Isaacs
About The Success Experiment
How would our lives change if we set our goals based on what would actually fulfil us, instead of what feels easy or achievable?
Lillian Ahenkan's hypothesis: anyone can create a unique formula for their own personal success. The one-size-fits-all approach to 'your best life' is outdated – you can do better.
You don't have to be exceptional (or even the exception) to be successful. You just need to learn the algorithm.
Through her own success experiment, Lillian transformed herself from a two-time uni drop-out stuck in a career that paid in burn-out, into highly sought-after media personality FlexMami. And here she shows that her experience hasn't been a fluke.
Instead of focusing on what you can't change, spend your time hacking what you can – yourself. This formula combines what you know about yourself with what you know about society. The result? Getting what you really want.
'A clever, empowering and no-bullshit guide to embodying your most authentic and successful self.' – Mary Hoang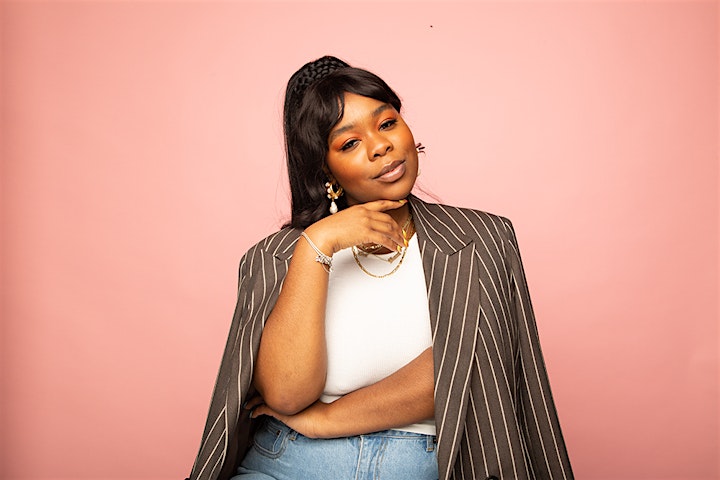 (Image shot by Yasmin Suteja of CULTURE MACHINE)
About Lillian Ahenkan
Ghanaian-Australian Lillian Ahenkan (aka Flex Mami) is a multidisciplinary millennial making waves in the Australian entertainment industry. She's a DJ, MTV presenter, Build Series Sydney TV Presenter and has also lent her hosting skills to the likes of Vodafone, Pedestrian TV, VICE, MECCA, Samsung and Bumble.
In addition to this, she's a Social Commentator, Media Influencer, and Podcaster on Bobo and Flex, Overshare with Mamamia, Whatever I Want and the Spotify exclusive (and commissioned) Flex's Semi Factual History Lesson. Soon-to-be-author, The Success Experiment is Lillian's first book.
Passionate about bringing conversations surrounding taboo topics, pop culture, sexual liberation, critical thinking, identity, intersectionality and mental health to mainstream environments, Lillian is the CEO and Founder of conversation card game ReFlex (www.flexfactory.store), which does just that.
Her aim is to ensure everyone has the necessary tools and agency required to glow up and be their best self. Whatever that looks like for them and in whatever way that's possible in this economy.
She's been featured in Vogue, i-D, Stylist, Elle, Grazia, Pedestrian TV, Daily Mail, Man Repeller in addition to being a finalist for Cosmopolitan's Beauty Influencer of the Year 2018 and the winner of E Online's People's Choice Award for Influencer of The Year 2020.
About Jordan Turner
Jordan Watson Turner is the creator behind MR TURNER and a freelance writer. In addition to running his blog, Jordan also part-owns and manages his iconic family's business Gertrude & Alice Bookstore in Bondi Beach – named in the top 10 bookstores in the world by National Geographic.
Within MR TURNER, Jordan is dedicated to creating and sharing trends, personal style, the arts and experiences through mixed multimedia and poetic writing. His aim is to continuously contribute beautiful, game-changing content as he shares the beauty of the world through his work, and inspire his audience in the arts, style and fashion.
Jordan has shared his knowledge as a content creator in guest-speaking seminars at FBI Fashion College and has worked nationally and internationally with Microsoft Surface, DIOR, Prada, MR PORTER, T Australia, Bond Official, GQ Australia as the Australian GQ Insider, Mercedes-Benz Australia, Harrolds Luxury Department Store, and Rosewood Hotels to name a few.
About Gertrude & Alice Cafe Bookstore
Rated as one of the top 10 bookstores in the world by National Geographic, Gertrude & Alice Cafe Bookstore is an oasis for writers, readers and coffee lovers. Books overflow from the shelves of their store, featuring a mix of new, second-hand, antiquarian and rare books. Stay a while & enjoy some home made chai, amazing coffee and unearth a book treasure or two. Read more about the bookstore's story here, and about the real Gertrude & Alice here.