You are invited to an author event at Gertrude & Alice Cafe Bookstore with Bally.
About this event
Join us for An Evening with Kirstie Clements, hosted by Shemi Alovic. In this author event hosted with Bally, we'll be talking about Kirstie's new book Why Did I Buy That?
WHEN: Wednesday, 24th November, 2021, at Gertrude & Alice Cafe Bookstore, arrive in-store at 6:45 pm for our prompt 7:00 pm start.
TICKETS:  $75.00 (excluding external fees). Your ticket includes admission to the event, a copy of Kirstie's new book Why Did I Buy That?, a Gertrude & Alice original book tote, two special gifts from Bally, a drink on arrival and nibbles on the evening.
You will receive your book on the evening, and have the opportunity for it to be personally signed to you by Kirstie Clements.
Musings, style tips and thoughts on being a woman from Australia's leading fashion insider, internationally-bestselling author and former editor of Vogue, Kirstie Clements - all delivered with a good dose of wit, common sense and chutzpah.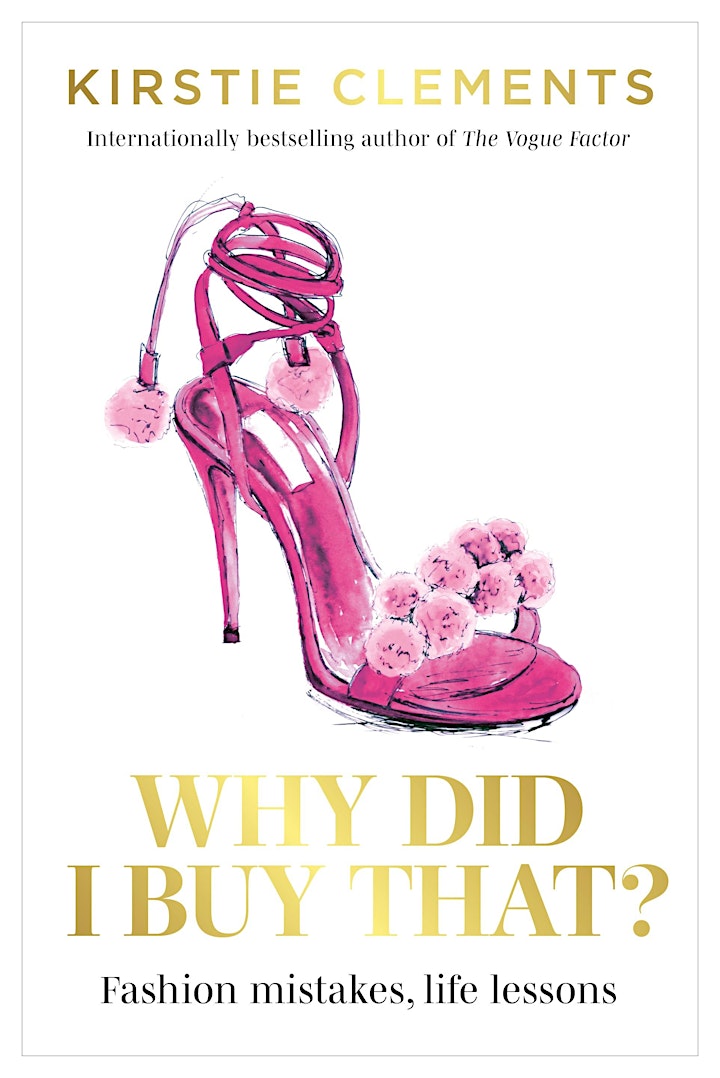 About Why Did I Buy That?
As a true fashion insider, Kirstie Clements has seen trends come and go, from the sublime to the ridiculous, but she knows real style when she sees it - like a classic loafer that makes you feel comfortable in your own skin or a beautiful winter coat to take you through more than one season. In Why Did I Buy That?, Kirstie shares personal stories, musings on fashion trends and thoughts on everything from how to successfully edit your wardrobe to how to spend your money more wisely. Oh, and how to kick ass in your career with a well-chosen blazer.
Including loads of clever style tips and a foreword by Brooke Boney, Why Did I Buy That? is for those who want to know what to wear, what to buy and how to age stylishly in these changing times. Seasonal updates allowed.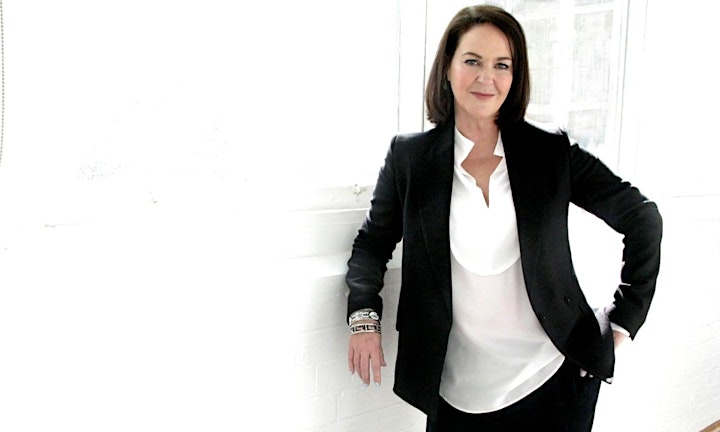 About Kirstie Clements
Kirstie Clements is a bestselling author, editor and journalist. She served as Editor-in-Chief of Vogue Australia from 1999 to 2012 and Features Director at Harper's Bazaar Australia from 2019 to 2020. Clements is currently a columnist for The New Daily and writes regularly for various media outlets. A seasoned public speaker, she is often sought out to host high-profile womens' and fashion events.
Hosted by Shemi Alovic, marketing and communications director at Bally.
About Gertrude & Alice Cafe Bookstore
Rated as one of the top 10 bookstores in the world by National Geographic, Gertrude & Alice Cafe Bookstore is an oasis for writers, readers and coffee lovers. Books overflow from the shelves of their store, featuring a mix of new, second-hand, antiquarian and rare books. Stay a while & enjoy some home made chai, amazing coffee and unearth a book treasure or two. Read more about the bookstore's story here, and about the real Gertrude & Alice here.