Description
Please join us as we host John Kat, ICT Software Specialist in the UK Department for International Trade, for a discussion and Q&A session.
John will talk broadly on the theme of the UK's innovation landscape and opportunities for Australian Startups:
There is a race to innovate across the world. Countries are striving to build successful innovation and start-up ecosystems. But why is innovation so important, and what are the critical success factors for building a successful innovation ecosystem?
John Kat, a UK technology expert with over 26 years of technology experience in both the corporate and start-up community, will address these questions. John will also review the ranking of the world's most recognised innovation ecosystems and discuss why the UK is currently ranked so highly. He'll also explore some of the policies, programmes and organisations that the UK has established to assist small, medium and large companies to successfully develop and commercialise their innovations.
Food and drink will be provided!


Photos and video may be taken at the event and may be used for promotional purposes. Your attendance at this event is considered as implied consent for the use of these photographs for these purposes.
---
About John Kat:
John Kat is an ICT Software Specialist in the DIT Technology Team. John has over 25 years' experience working in information technology for public and private organisations in Australia and the UK ranging across social security, financial, retail, insurance and travel sectors.
John has held senior roles in the technology and IT architecture departments of leading organisations including Tesco (Tesco Bank and Tesco.com), DHL, AXA, and Lloyds. He is also Co-Founder and CTO of travel tech start-up SecretEarth.com.
John has experience in IT strategy, architecture, design, development, delivery, operations and support with specialist skills in software development, big data, data warehousing, business intelligence, enterprise & solution architecture, data integration, cloud computing, e-commerce, digital and open source technologies.
His role with DIT is to support international tech sector companies to set up, expand and be successful in the UK, helping them to understand the UK's tech ecosystem and to access the wide range of mechanisms and resources that the British Government can provide.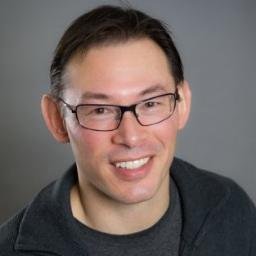 About the UK Department for International Trade:
The UK Department for International Trade (DIT) helps overseas companies set up and grow in the UK. DIT has offices in Melbourne, Sydney, Brisbane and Perth with a team on hand to provide Australian companies of all sizes with free, bespoke and confidential support - from market research and advice on setting up a UK company, to information on visas, accessing talent, location comparisons and more – all designed to help international companies be successful in the UK.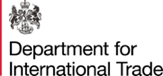 ---
Supported by: