You're invited to a (second) special evening to celebrate Joanne Fedler's latest book Unbecoming.
About this Event
From popular demand, we are thrilled to be, once again, joined by Joanne Fedler - this time on the 3rd of December to celebrate and discuss her latest book, Unbecoming. Joanne Fedler will be in conversation with Miriam Hechtman.
WHEN: Thursday, 3rd of December, 2020. In-store ticket holders should arrive by 6:45pm for our prompt 7:00pm start.
TICKETS: 
ONLINE: $5.00 (excluding external fees). You'll be able to tune in to the event from the comfort of your own space via Zoom. Your Zoom attendance links will be sent out on the day of event, as well as 10 minutes before kick-off time as a reminder.
IN-STORE: $45.00 (excluding external fees). Come to the book talk in person! Very limited seats are available to adhere to social distancing guidelines. You will receive a copy of Joanne Fedler's new book Unbecoming (RRP $32.95), and have nibbles on the evening.
About Joanne Fedler
Joanne Fedler is the internationally bestselling author of 12 books, which have been translated into many different languages and have sold over 750 000 copies worldwide. She is a Fulbright scholar, has a Master's degree in Law from Yale, set up and ran an advocacy centre to end violence against women in South Africa and has spent her life fighting for women's rights.
She was selected as one of the women in 200 Women Who Will Change the Way You See The World (Chronicle Books, 2017).
Her book Things Without A Name has recently been optioned for the screen. As a writing mentor, she offers writing retreats for women all over the world as well as online writing courses.
Her courses include the 7 day free online writing challenge, 7 Tricks to Writing Your Story, The Author Awakening Adventure and Write Your First Draft Masterclass.
You can find out more or enrol here!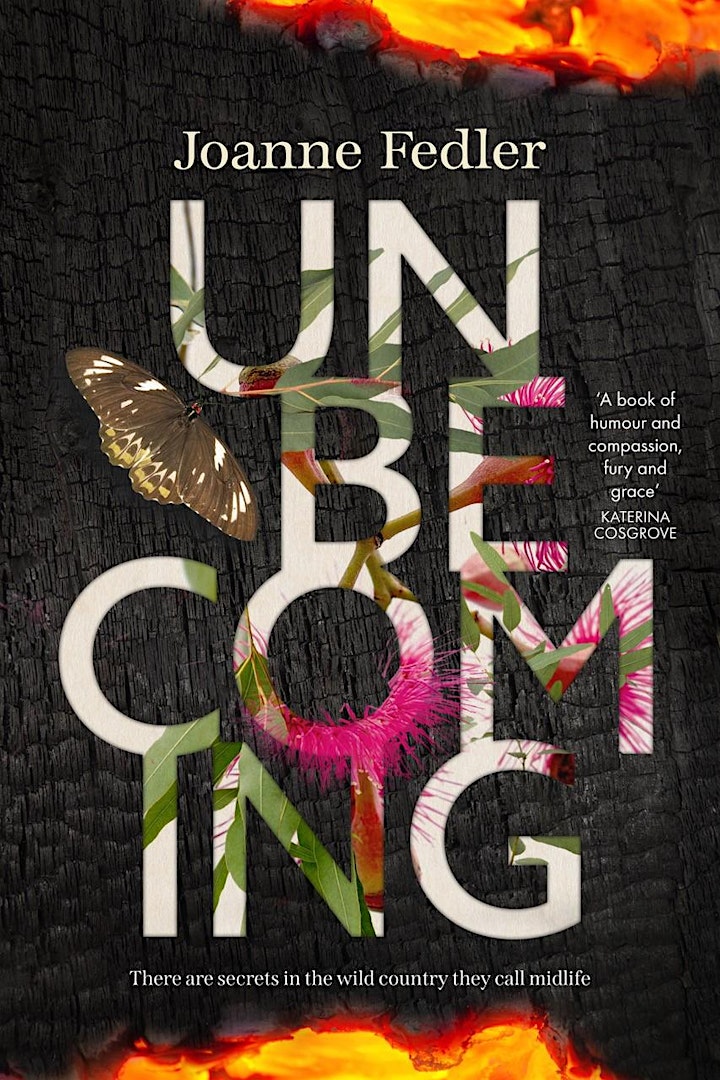 About Miriam Hechtman
Miriam Hechtman is an Australian writer, creative producer and poet. She has written for publications including The Australian Financial Review, researched for Discovery Channel and was Associate Producer on Showtime documentary Outwitting Hitler. For several years, she collaborated with award winning UK photographer Harry Borden on the book Survivor – A Portrait of the Survivors of the Holocaust.
Today, Miriam is the founder and creative director of POETICA, a creative initiative and monthly live poetry and music event.