You are invited to an author event at Gertrude & Alice Cafe Bookstore.
About this event
Join us for An Evening with the author Jessie Stephens, hosted by Lucy Pearson! We'll be talking about her book Heart Sick!
WHEN: Thursday, 13th May, 2021, at Gertrude & Alice Cafe Bookstore, arrive in-store at 6:45 pm for our prompt 7:00 pm start.
TICKETS:  $50.00 (excluding external fees). Your ticket includes admission to the event, a copy of Jessie Stephen's book Heart Sick, a drink on arrival and nibbles on the evening.
You will have an opportunity to have your book personally signed to you by Jessie Stephens on the evening.
'Thought-provoking, highly original and beautifully nuanced. Jessie Stephens' journalistic skill shines as she weaves together true stories with a narrative as compelling as any novel.' - Jane Harper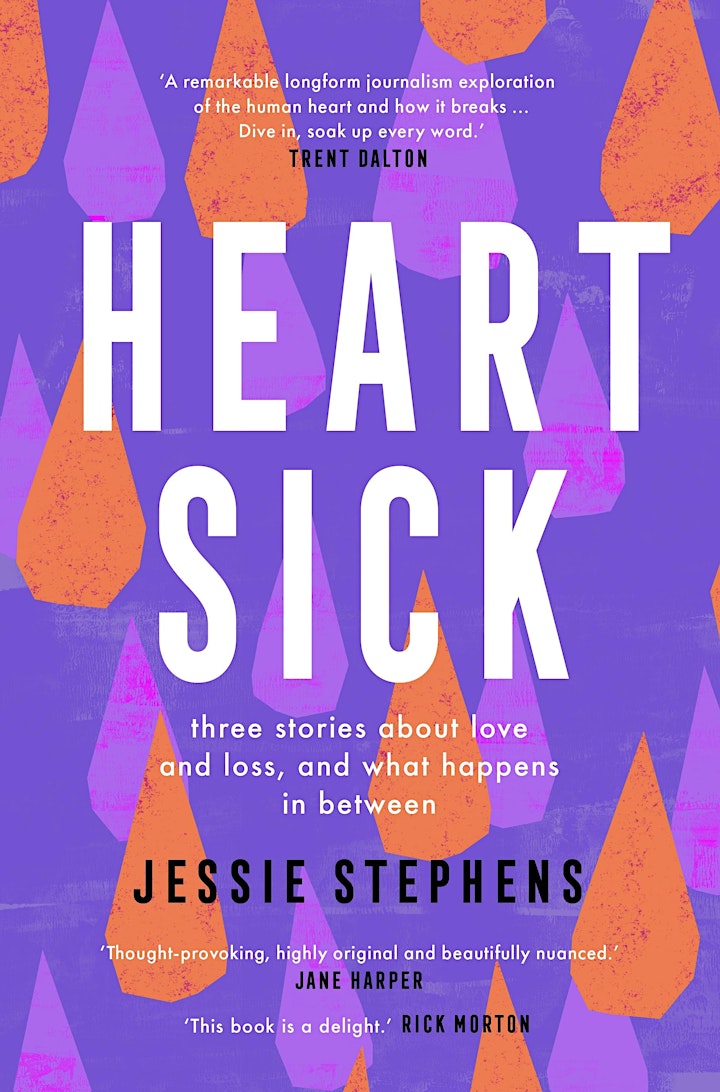 About Heart Sick
'Heartbreak does not seem to be a brand of grief we respect. And so we are left in the middle of the ocean, floating in a dinghy with no anchor, while the world waits for us to be okay again.'
Claire has returned from London to the dust and familiarity of her childhood home, only to realise something is wrong with her partner Maggie.
Patrick is a lonely uni student, until he meets Caitlin - but does she feel as connected as he does?
Ana is happily married with three children. Then, one night, she falls in love with someone else.
Based on three true stories, Heartsick is a compelling narrative nonfiction account of the many lows and occasional surprising highs of heartbreak. Bruising, beautiful, achingly specific but wholeheartedly universal, it reminds us that emotional pain can make us as it breaks us, and that storytelling has the ultimate healing power.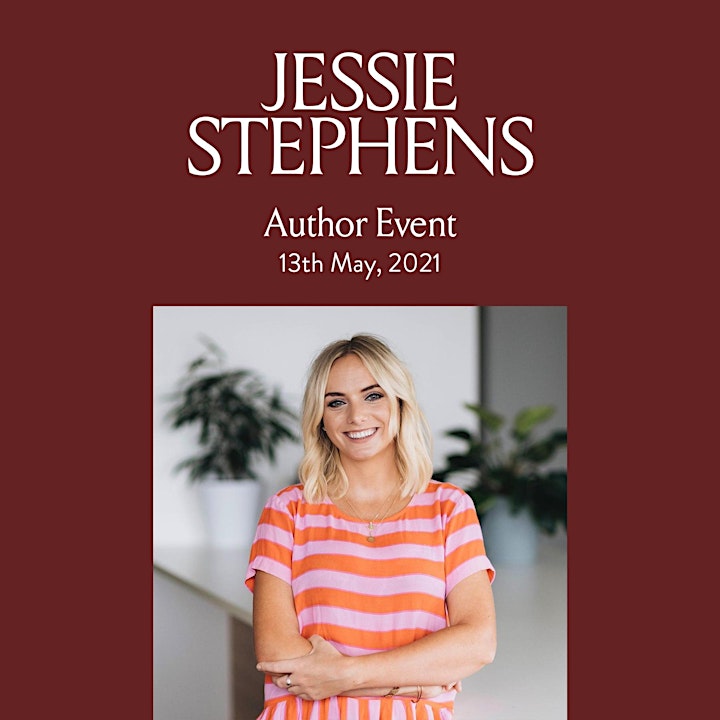 About Jessie Stephens
Jessie Stephens is a Sydney-based writer and podcaster. She's the assistant head of content at Mamamia and co-host of the podcast Mamamia Out Loud. She also hosts Mamamia's True Crime Conversations and Book Club podcasts, where she's had the pleasure of interviewing some of her favourite authors. Heartsick is her first book.
About Lucy Pearson
Lucy started her blog eight years ago while she was reading her way through the Top 100 BBC Reads and shortly after winning the inaugural Book Blogger of the Year Award at the London Book Fair in 2018 she joined forces with the team at Gertrude & Alice Cafe Bookstore to launch the Bondi Literary Salon. Her favourite book is A Little Life and her favourite bookshop is (understandably) Gertrude & Alice. Read more about Lucy here, and visit her award-winning blog The Lit Edit here.
About Gertrude & Alice Cafe Bookstore
Rated as one of the top 10 bookstores in the world by National Geographic, Gertrude & Alice Cafe Bookstore is an oasis for writers, readers and coffee lovers. Books overflow from the shelves of their store, featuring a mix of new, second-hand, antiquarian and rare books. Stay a while & enjoy some home made chai, amazing coffee and unearth a book treasure or two. Read more about the bookstore's story here, and about the real Gertrude & Alice here.