Location
Gertrude & Alice Cafe Bookstore
46 Hall Street
Bondi Beach, NSW 2026
Australia
Refund policy
Contact the organizer to request a refund.
Eventbrite's fee is nonrefundable.
You are invited to an author event at Gertrude & Alice Cafe Bookstore.
About this event
Join us for our next night as part of our An Evening With the Author event series where we will be joined by Emma Harcourt, hosted by Adam Courtenay! In this author event, we'll be talking about Emma's brand new book The Brightest Star.
WHEN: Wednesday, 7th July, 2022, at Gertrude & Alice Cafe Bookstore, arrive in-store at 6:45 pm for our prompt 7:00 pm start.
TICKETS:  $50.00 (excluding external fees). Your ticket includes admission to the event, a copy of Emma's brand new book The Brightest Star, a drink on arrival and nibbles on the evening.
You will receive your book on the evening of our event, and have the opportunity for it to be personally signed to you by Emma Harcourt.
A thirst for learning and a passion for astronomy draw an extraordinary young woman deep into the intellectual maelstrom, political complexities and religious extremism of Renaissance Florence. This beautifully crafted novel will appeal to readers of Karen Brooks' The Good Wife of Bath and Pip Williams' The Dictionary of Lost Words.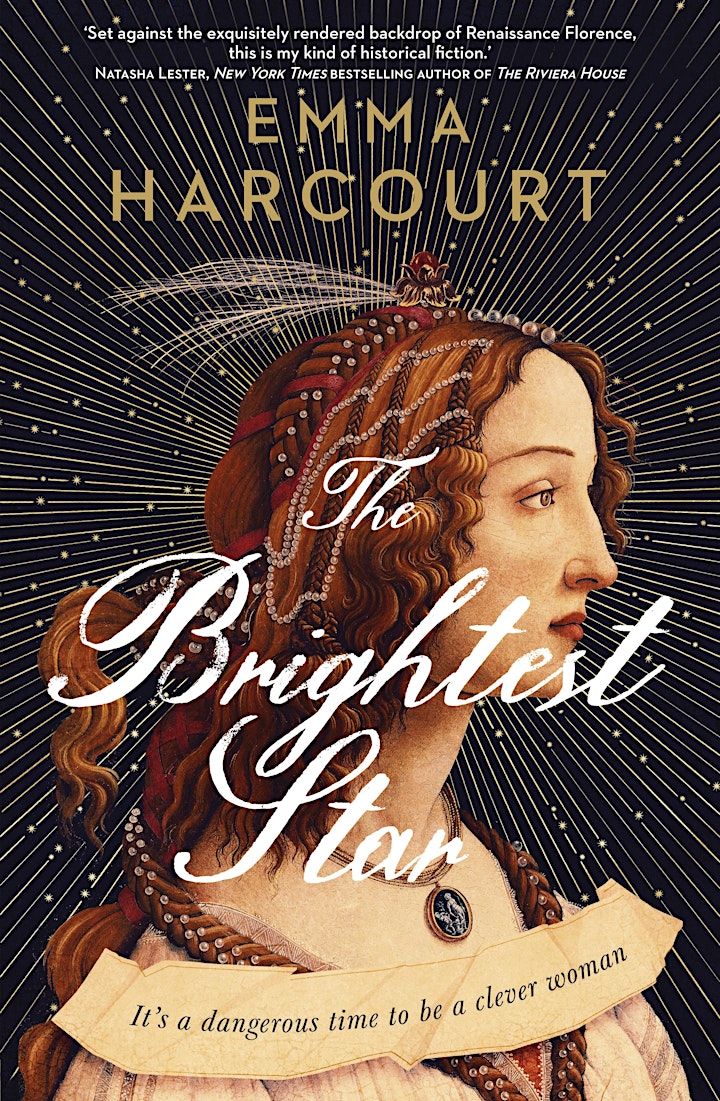 About The Brightest Star
1496 It is the height of the Renaissance and its flowering of intellectual and artistic endeavour, but the city state of Florence is in the grip of fundamentalist preacher Friar Girolamo Savonarola. Its good people believe the Lord speaks through him, just as certainly as the Sun circles the Earth.
For Leonarda Lunetta, eldest daughter of the learned Signore Vincenzio Fusili, religion is not as interesting as the books she shares with her beloved father. Reading is an escape from the ridicule flung her way, for Luna is not like other girls. She was born with a misshapen leg and that, and her passion for intellectual pursuits alters how society sees her and how she sees the world.
Luna wants to know, to learn, to become an astronomer who charts the night sky - certainly not the dutiful, marriageable daughter all of Florence society insists upon. So when Luna meets astronomer Nicolaus Copernicus, she is not surprised that his heretical beliefs confirm her view that the world is not as it is presented - or how it could be. These dangerous ideas bring her into conflict with the preacher Savonarola, and her future is changed irrevocably as politics, extremism and belief systems ignite in a dangerous conflagration.
Luna is a woman born out of time, the brightest star of her generation, but can she reconcile the girl of her father's making with this new version of herself? And if she does, will Renaissance Italy prove too perilous and dark a place for a free-thinking woman?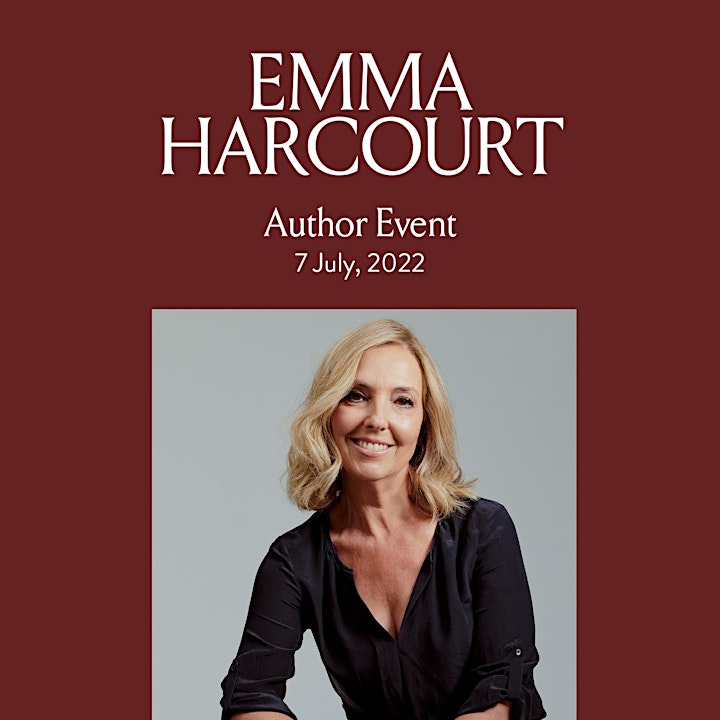 About Emma Harcourt
Emma Harcourt is an author, researcher and journalist. She began writing historical fiction while completing the Faber Academy Writing a Novel course and now spends all her available hours either researching history or writing about it. As a young adult she travelled to Florence to learn Italian and fell in love with the place. From there she moved to London where she lived for ten years before eventually returning to Australia to raise her son. She's now based in Sydney with her teenage daughters. When she's not writing or researching history, you'll find her reading in her garden. Emma is the author of critically lauded, internationally published bestseller The Shanghai Wife. Her second book, The Brightest Star, is set in Renaissance Florence.
About Adam Courtenay
The son of Australia's best-loved storyteller, Adam Courtenay is a Sydney-based writer and journalist. He has had a long career in the UK and Australia, writing for papers such as the Financial Times, the Sunday Times, the Sydney Morning Herald, The Age and The Australian Financial Review. Adam has a love of Australia history and Australian stories and has written five books, including The Ship That Never Was and The Ghost and the Bounty Hunter.
About Gertrude & Alice Cafe Bookstore
Rated as one of the top 10 bookstores in the world by National Geographic, Gertrude & Alice Cafe Bookstore is an oasis for writers, readers and coffee lovers. Books overflow from the shelves of their store, featuring a mix of new, second-hand, antiquarian and rare books. Stay a while & enjoy some home made chai, amazing coffee and unearth a book treasure or two. Read more about the bookstore's story here, and about the real Gertrude & Alice here.