You are invited to an author event at Gertrude & Alice Cafe Bookstore.
About this event
Join us for An Evening with the author Bri Lee, hosted by Lucy Pearson! In this author event, we'll be talking about Bri's new book Who Gets To Be Smart!
WHEN: Tuesday, 8th June, 2021, at Gertrude & Alice Cafe Bookstore, arrive in-store at 6:45 pm for our prompt 7:00 pm start.
TICKETS:  $50.00 (excluding external fees). Your ticket includes admission to the event, a copy of Bri Lee's new book Who Gets To Be Smart, a drink on arrival and nibbles on the evening.
You will receive your book on the evening, and have the opportunity for it to be personally signed to you by Bri Lee on the evening.
Bri Lee, best-selling and award-winning author of Eggshell Skull, asks Who gets to be smart? in this forensic and hard-hitting exploration of knowledge, power and privilege.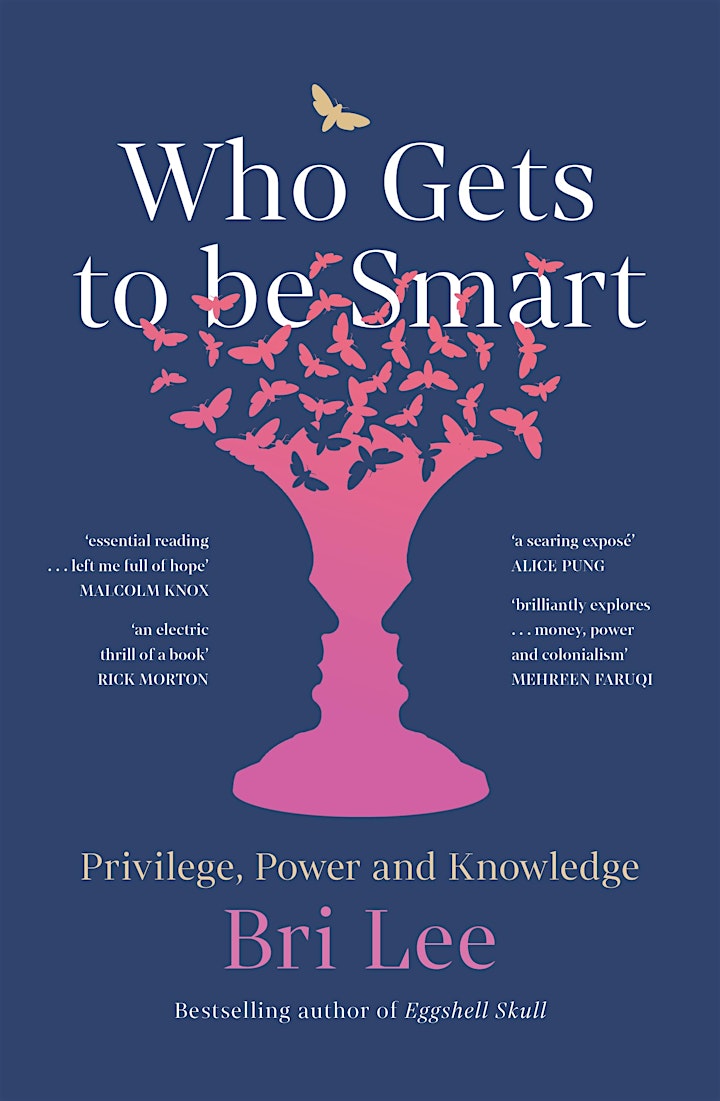 About Who Gets To be Smart
In 2018 Bri Lee's brilliant young friend Damian is named a Rhodes Scholar, an apex of academic achievement. When she goes to visit him and takes a tour of Oxford and Rhodes House, she begins questioning her belief in a system she has previously revered, as she learns the truth behind what Virginia Woolf described almost a century earlier as the 'stream of gold and silver' that flows through elite institutions and dictates decisions about who deserves to be educated there. The question that forms in her mind drives the following two years of conversations and investigations: who gets to be smart?
Interrogating the adage, 'knowledge is power', and calling institutional prejudice to account, Bri once again dives into her own privilege and presumptions to bring us the stark and confronting results. Far from offering any 'equality of opportunity', Australia's education system exacerbates social stratification. The questions Bri asks of politics and society have their answers laid bare in the responses to the Ramsay Centre for Western Civilisation, COVID-19, and the Black Lives Matter protests of 2020.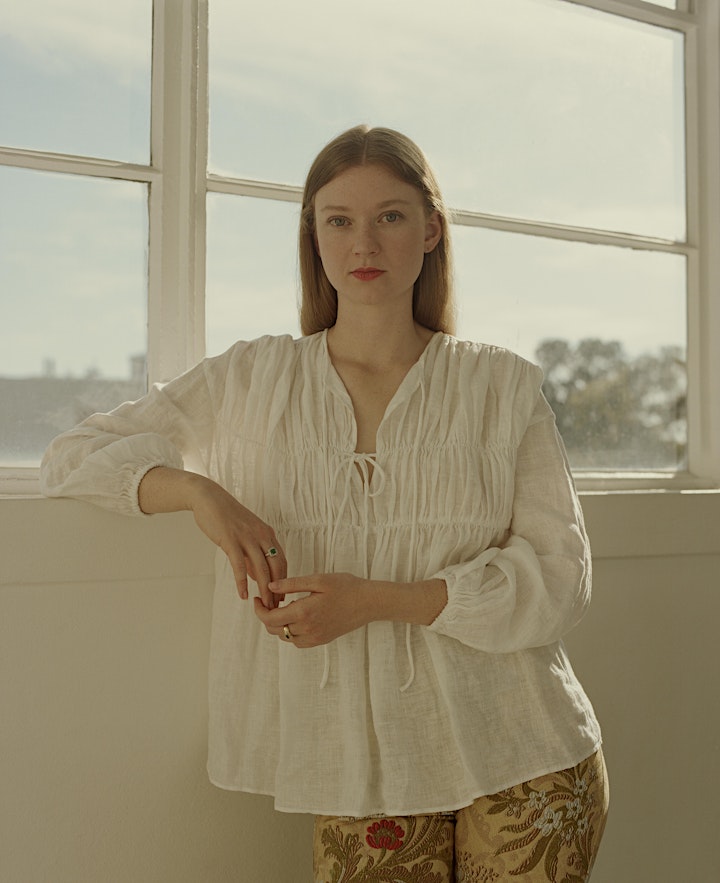 About Bri Lee
Bri Lee is an author and freelance writer. Her journalism has appeared in publications such as The Monthly, The Saturday Paper, Guardian Australia and Crikey. Her first book, Eggshell Skull, won Biography of the Year at the ABIA Awards, the People's Choice Award at the Victorian Premier's Literary Awards, and was long listed for the 2019 Stella Prize. She is also a non-practicing lawyer and continues to engage in legal research and issues-based advocacy.
About Lucy Pearson
Lucy started her blog eight years ago while she was reading her way through the Top 100 BBC Reads and shortly after winning the inaugural Book Blogger of the Year Award at the London Book Fair in 2018 she joined forces with the team at Gertrude & Alice Cafe Bookstore to launch the Bondi Literary Salon. Her favourite book is A Little Life and her favourite bookshop is (understandably) Gertrude & Alice. Read more about Lucy here, and visit her award-winning blog The Lit Edit here.
About Gertrude & Alice Cafe Bookstore
Rated as one of the top 10 bookstores in the world by National Geographic, Gertrude & Alice Cafe Bookstore is an oasis for writers, readers and coffee lovers. Books overflow from the shelves of their store, featuring a mix of new, second-hand, antiquarian and rare books. Stay a while & enjoy some home made chai, amazing coffee and unearth a book treasure or two. Read more about the bookstore's story here, and about the real Gertrude & Alice here.