Description
Spend an evening with the man behind Ash Barty, Roger Federer, Cathy Freeman, Damien Hardwick, Trent Cotchin and the Australian Cricket team.
Using personal stories from Andre Agassi to Michael Jordan, Ash Barty to Stephanie Gilmore, Professional Mentor and Mindset Coach, Ben Crowe takes the audience on an inspiring and unexpected journey. Discover the quirky and counter intuitive principles behind successful teams and leaders as Ben unpacks authenticity, vulnerability, connection and storytelling. Hear how Roger Federer's counter-intuitive focus on gratitude, humility and humour enabled him to become the No. 1 tennis player in the world.
Across the global sporting and corporate arena,
conversation is dominated by the principles
of purpose, connection and performance.
Whether you're fostering team spirit on or off the field,
Ben Crowe's work as a Professional Mentor and Mindset Coach demonstrate that peak performance emerges when you embrace the power of vulnerability and frame emotions that potentially sabotage success.
Using story to highlight the principles of "Connection" mindset, Ben explains how to embrace vulnerability, imperfection and self-worth, and challenges the audience deeply about their own perspectives.
Ben also shares the High Performance principles behind some of the world's most successful organisations, having worked closely with business leaders across the globe, including Toyota, Facebook, Ernst & Young, Telstra, Lexus and Nike and how to focus our attention to avoid the distractions which typically sabotage performance.
Following the outstanding success of the inaugural "Empowered Women, Empowering Women" event featuring Rosie Batty, Shaynna Blaze and Jo Stanley, Doncare proudly presents an Evening with Ben Crowe. Enjoy a two course meal and wine at the Manningham Centre.
All funds raised from this event support Doncare.
This is event is proudly sponsored by: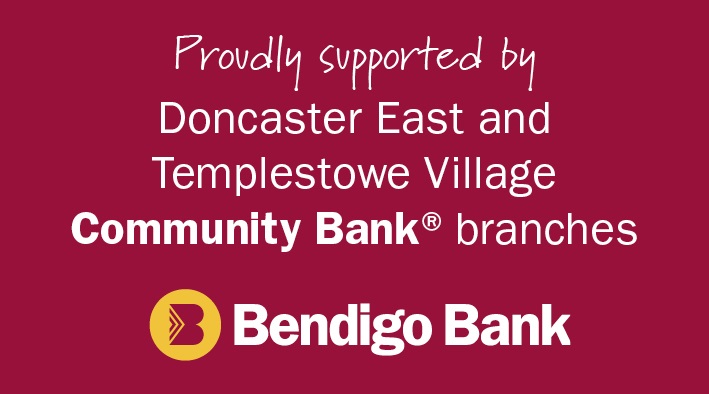 Organiser of An evening with Ben Crowe Charity Dinner
Doncare is an independent not-for-profit community services organisation which provides support to the most vulnerable and disadvantaged in the City of Manningham and surrounds. Doncare provides Family Violence Recovery services; Family Services; Emergency Relief and Crisis Support; Counselling; Social Support for Seniors and Case Management. Volunteer involvement is central to Doncare's services.
Doncare has established a reputation for connecting people in the community. The philosophy "by the community, for the community" remains true to Doncare's core business of strengthening and supporting the local community through helping others overcome adversity and to the ethos of volunteering.  
Despite the perceived wealth, Manningham, like most affluent communities, has pockets of disadvantage and people living in extreme hardship. Doncare identifies and responds to community needs and gaps in service provision by offering free or low cost services.   Doncare is the first point of contact for people in emotional or financial crisis, or in need of practical support as well as providing long term support in recovery.