An Evening of Sufi Odes and Peace

Saturday, 5 November 2016 from 6:30 pm to 9:00 pm (AEDT)
Event Details
Sahaja Yoga ACT 
PRESENTS
An evening of sufi odes and peace
FEATURING
Antarika Qawwali Group
Music of Joy
IN SUPPORT OF
Mahboba's Promise
ANNOUNCEMENT: With recent insurgency in Kunduz Province an emergency has opened up with innocent people fleeing in all directions with just the clothes they have on their back. A tent city has emerged in the neighbourhood of Mahboba's Promise Kabul Hope House. Around 1,000 families are without warming blankets, food, drinkable water and cooking utensils. In view of this situation it has been decided that proceeds raised from this event will go to supporting the displaced of Kunduz. An appeal page has been opened for this Kunduz Emergency. 
ABOUT THE EVENT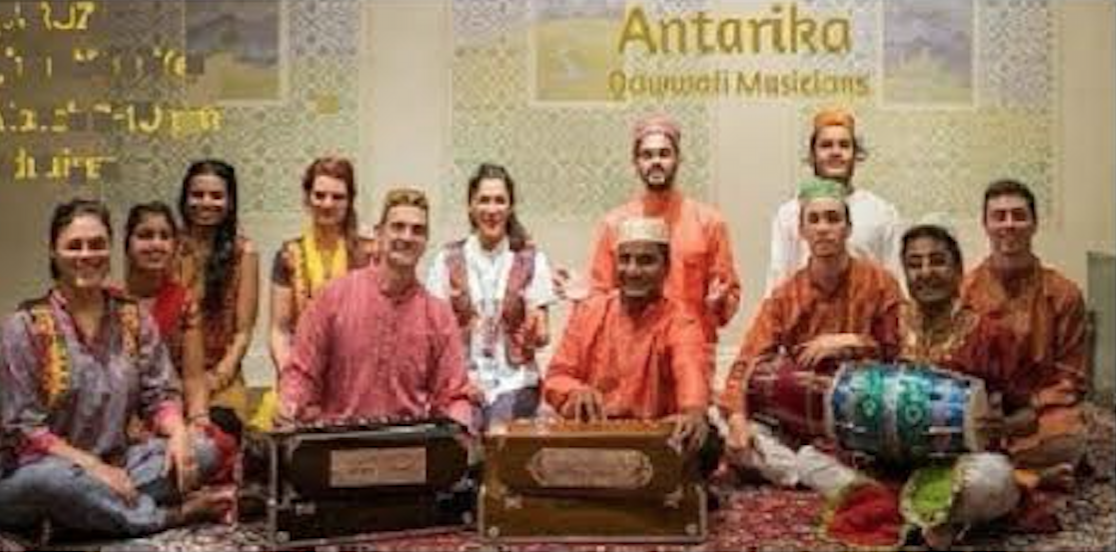 Formed in 2015, Antarika is a group of young people with a passion for the poetic and powerful sounds of Qawwali. This musical tradition has its roots in Sufi mysticism but is easily appreciated for its vitality and universal message of love and spiritual peace. The Qawwalis that this group perform are poems written by Sufi poets. They call mankind to rise above the futility of anger, aggression and religious intolerance and instead embrace a higher reality of universal understanding and compassion. For the members of Antarika, Qawwali is a means of overcoming the boundaries that separate us mentally or emotionally. Anyone who has a yearning to seek the source of love can feel inspired by this music. The members of Antarika are not trained musicians or Sufis but have come together through a desire to share the feeling of joy that they experience while singing Qawwalis. They are also practitioners of Sahaja Yoga meditation and are honoured to support the great work done by Mahboba's Promise.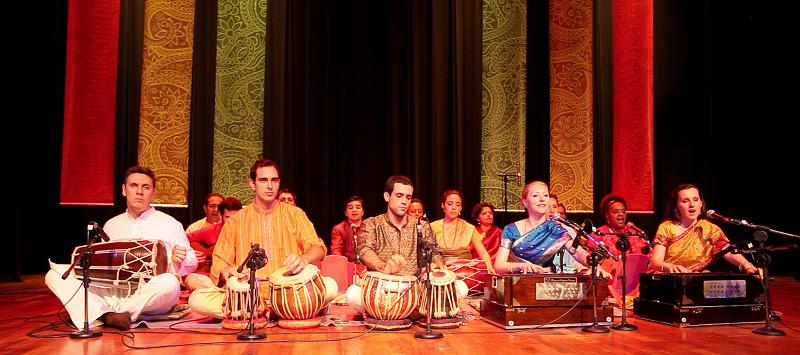 The magic of Music of Joy comes from the dynamic energy produced when over twenty musicians from many countries join together with one common goal – to share music that is uplifting. The band members unite to share an experience of joy and peace and to dissolve cultural boundaries. Their repertoire ranges from traditional Indian bhajans through to melodic Chinese and Russian folk songs as well as rhythmic African harmonies and the music of Australia itself. With didgeridoo, tabla, dholak, djembe and chimta, the MOJ sound is robust. Add in saxophone, clarinet, flute, guitar and harmonium and the result is sublime!
Sahaja Yoga ACT is set up to promote the benefits of the Sahaja Yoga meditation technique as taught by Founder Shri Mataji Nirmala Dev. There are Sahaja Yoga centres in almost 100 countries world-wide and teaching of the technique is not charged so that it is freely available to all.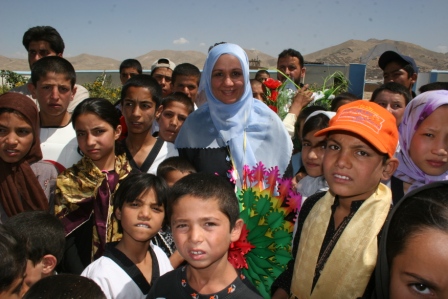 Set up by Founder Mahboba Rawi almost 20 years ago, Mahboba's Promise is an Australian charity which runs a number of projects in Afghanistan aimed at providing sustainable livelihoods for vulnerable women and children. As well as orphanages, schools and vocational programs, it manages a number of social enterprises in industries as diverse as confectionary production and permaculture farming.
When & Where

Albert Hall
100 Commonwealth Avenue
Yarralumla, ACT 2601
Australia

Saturday, 5 November 2016 from 6:30 pm to 9:00 pm (AEDT)
Add to my calendar