Description
Join us for a three course dinner with drinks and entertainment at Adelaide Zoo while supporting nursing and midwifery research.
Your host for the evening will be gold medallist Paralympian, Katrina Webb with entertainment provided by sell-out Fringe musician, Michelle Pearson.
Guests will also have the opportunity to take part in live and silent auctions with a range of wonderful items up for grabs.
For more information contact Claire Dollard on 0438 473 702 or via email at claire.dollard@anmfsa.org.au
---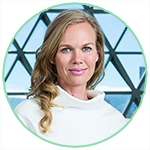 Hosted by Katrina Webb OAM
Katrina Webb is recognised and acknowledged for her unique athleticism and outstanding success as a paralympic athlete. She has won Gold, Silver and Bronze medals in athletics at three Paralympic Games.

She was the first torchbearer to enter the Olympic Stadium for the Opening Ceremony of the Sydney 2000 Paralympic Games and in 2006 Katrina was selected to present on behalf of the International Paralympic Committee to the United Nations in New York. In 2012 & 2016, Katrina was selected as a Paralympian Ambassador for the International Paralympic Committee at the London & Rio Paralympic Games.
Off the track Katrina is the Director of her own business Silver 2 Gold High Performance Solutions. As a qualified physiotherapist and a person who knows how to achieve gold medal results more than once, her business specialises in improving the performance and health of organisations, teams and individuals.
---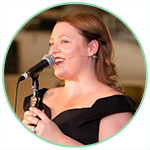 Entertainment by Michelle Pearson
Well known for her powerful and soulful sound, moving interpretations of songs and warmth and honesty in performance, Michelle Pearson's voice is spine-tingling and impressive.
Michelle is widely known throughout SA for her performances in the Adelaide Fringe Festival as well as her stirring interpretations of popular music and her extensive Australian repertoire through her hit cabaret show, Michelle and The Gentlemen's Club as well as Comfort Food Cabaret, Mixtape Memento and The Seven Deadly Sings.
---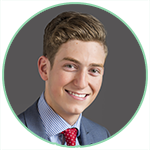 Auction conducted by Will Fitridge
Will started his real estate journey starring in the Auction Idol Competition in both 2013 and 2014. Since then, he has had the opportunity to work side-by-side with arguably some of the best Agents in South Australia.
Will is humbled to be the winner of the 2017 SA Life Golden Gavel Rising Star Competition as well as the Under 25 category. This state-wide competition staged by the Society of Auctioneers and Appraisers recognises the very best auctioneers in the state.
Will is part of the Klemich Real Estate team.
---


Thank you for our kind supporters for this event