An ATMS Special Event - Chronic Infections & Toxicity Seminar & AGM 2018
Description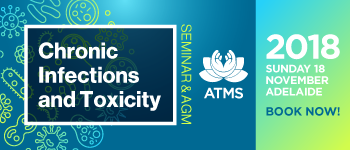 Chronic Infections and Toxicity Seminar & AGM
ATMS is thrilled to announce an ATMS special event, the 2018 ATMS Chronic Infections & Toxicity Seminar, in conjunction with the AGM.
Each year ATMS brings together an array of expert health speakers on an important topic to capture the attention of Australia's natural medicine practitioners and provide professional training and development.
This event will be held on Sunday 18 November 2018 in Adelaide.
Why join us in Adelaide?
Hear from 3 expert and experienced speakers on Chronic Infections & Toxicity
Gain CPE points
Meet and connect with a huge network of your fellow practitioners – share your experiences, learn and build your professional community
Access suppliers and be the first to see new products and services to our industry
Find out more about your membership benefits and strategic activities ATMS have been completing to represent members in Australia at the AGM


Speaker & Program Highlights:
Jennie Burke -

Stealth Infections & Autoimmune disease
Amina Eastham-Hillier -

Naturopathic treatment of Stealth Infections
Phil Baxter -

Managing Hypersensitivity in Stealth Pathogen Infection with Integrative Manual Therapies


Speaker Bio's and Full Program for the Symposium
8 am: Registration Opens
9 am: Welcome
9.15 am – 10.15 am: Jennie Burke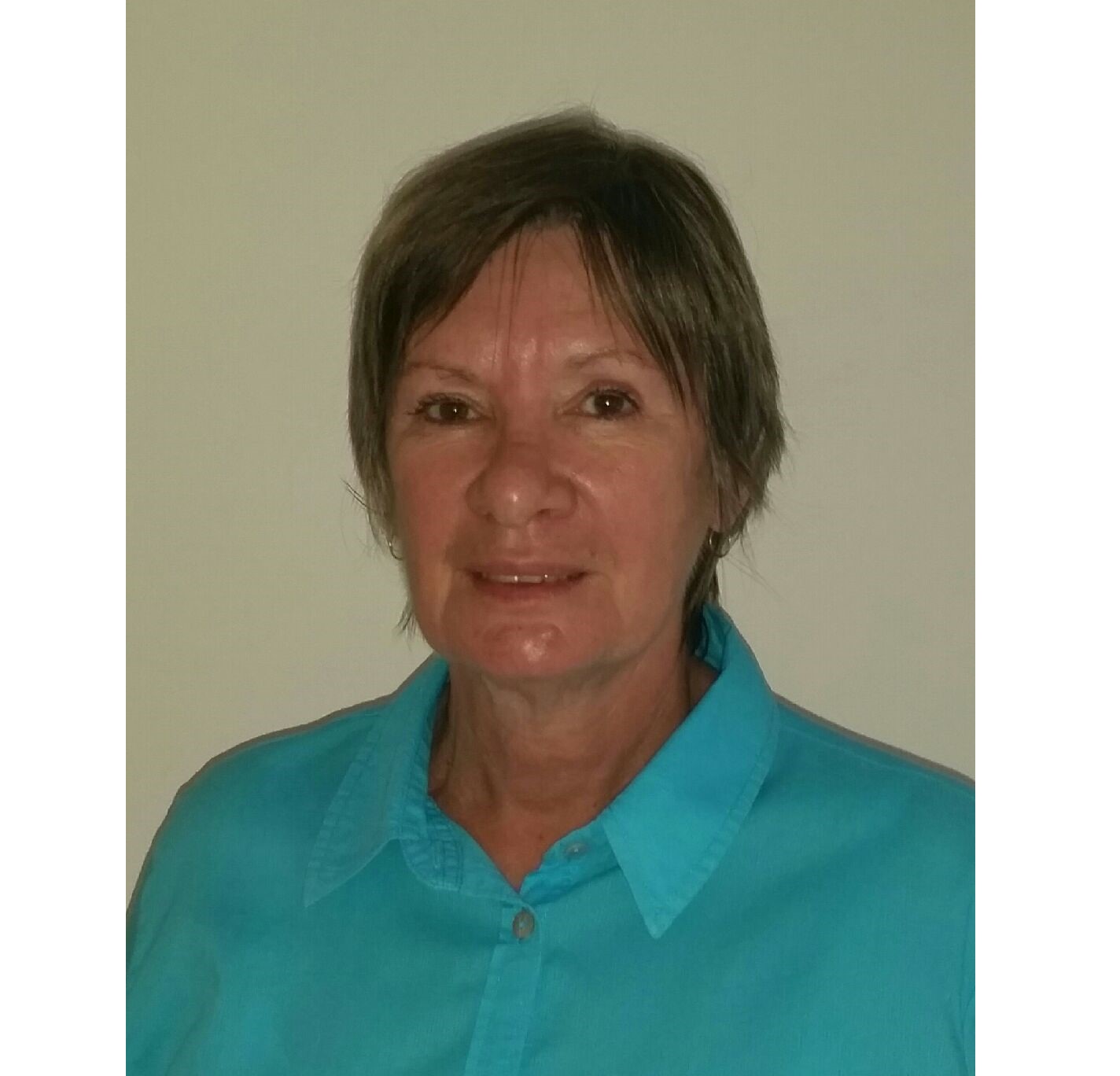 Jennie Burke originally trained in medical technology, and has worked in other fields, including as Section Head for Uranium Analysis at Geomineralogical Assays in her early twenties and in Food Technology. She also holds Diploma's in Nutritional Science, Medical Herbalism and a Research Master of Science with Honours.

In 1985, Jennie established Australian Biologics Testing Services offering scientific testing. She has expanded her client base to service both medical doctors, naturopaths and herbalists across Australia and some countries in Asia, acquiring an international reputation for innovation.

Jennie frequently lectures overseas at cancer congresses in Germany, Austria, Switzerland and the USA, and is known internationally as a researcher in pleomorphism.

Session: Stealth Infections & Autoimmune disease
Autoimmunity is a consequence of the breakdown of the body's response and results in an attack of the immune system on varying organs and tissue as if they are foreign invaders. When the immune system attacks host cells and tissues, the result is autoimmune disease. Infections can both initiate and contribute to the development of autoimmune diseases.
In this presentation I will discuss three particular bacterial infections which result in autoimmune disease. Testing for these infections and the treatment of these may result in stopping and reversing the immune response that destroys normal body tissue.
Patients in Australia diagnosed with autoimmune disease are not routinely tested for such bacterial infections. Testing and treatment will be discussed in this presentation.
10.15 am – 11.15 am: Amina Eastham-Hillier (B.H.Sc.Nat, Adv.Dip.H.Sc.HM,Dip.Nut)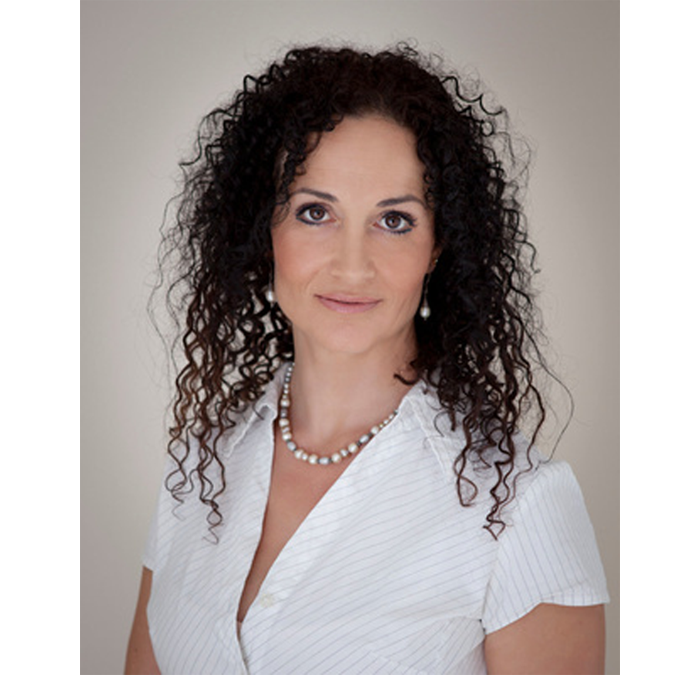 Amina Eastham-Hillier is a Naturopath, Medical Herbalist and Nutritionist, who owns a success multi-modality integrated clinic in Noosa, Queensland. Noosa Holistic Health comprises of 19 leading practitioners.

With over 15 years of naturopathic clinical practice, and 25 years of nutritional practice, she successfully treats chronic illnesses and specialises in Lyme Disease, mould illnesses, fatigue, depression, hormonal imbalances, skin problems, allergies and digestive disorders.

Amina is the author of the book "Lyme Natural" encompassing naturopathic treatment for Lyme disease, co infections, mould illness and stealth infections. She is also a regular writer for 'Nature & Health' Magazine and won the award for 'Australian Practitioner of the Year' in 2017.
Session: Naturopathic treatment of Stealth Infections
Stealth infections can often be the underlying issues of many chronically ill patients especially those with ongoing fatigue, pain and neurodegenerative symptoms. Such pathogens are regularly missed or undetected in general medical testing leaving patients misdiagnosed, confused or worse still, being told there is nothing wrong with them.
As Amina specializes in chronic illness, she has had to delve deeper into why patients are suffering from Multiple Sclerosis, Rheumatoid arthritis and other autoimmune conditions. Upon many investigations and hundreds of cases later, it is apparent that many of these patients are dealing with not just bacterial infections, but chronic viral, yeast and parasitic infections triggering these autoimmune responses. In this session Amina will present some common stealth infections and tips of how to recognise, test and treat chronic stealth infections.
11.15 am – 11.45 am: Morning Tea
11.45 am – 1 pm: AGM (Members only)
1 pm – 2 pm: Lunch
2 pm – 3 pm: Phil Baxter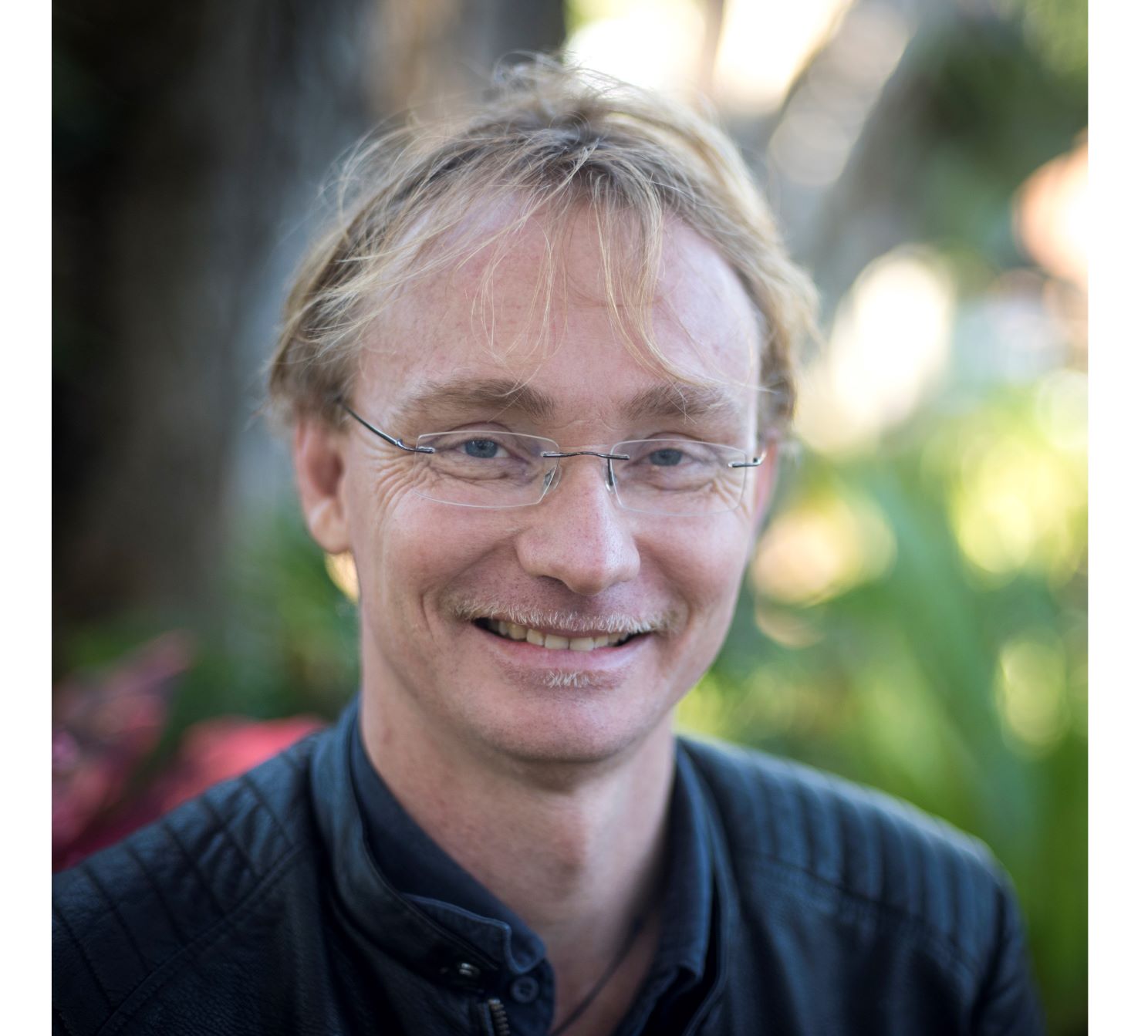 Phil Baxter is an acupuncturist and Chinese Medicine practitioner with 20 years' experience. Based at an Integrative Medicine Hospital, the Health Lodge in Byron Bay, Phil works as a trouble shooter for medical retreat inpatients, and complex case management in conjunction with a team of 16 medical professionals.

He unifies the eastern inner tradition of acupuncture and the western method of visceral and cranial manipulation and hands on listening diagnosis of the facia.

He is currently writing a book on the usefulness of integrative manual therapies in the management of hypersensitive patients.
Session: Managing Hypersensitivity in Stealth Pathogen Infection with Integrative Manual Therapies
This session will examine: patients with complex infections can often respond badly to an initial prescription. They are also susceptible to vasovagal overdose response and Herxheimer reaction. This means that any intervention must be administered with care in a precise and specific dose. Even with sensitive management, most of these cases will also involve some level of hypersensitivity to treatment.
Phil will present strategies to deliver bodywork therapies to these patients at a manageable dose, building them up to receive Functional Medicine & Naturopathy, and quell the symptoms of acute detoxification reaction. Without the benefit of this kind of bodywork, integrative treatment can become delayed and fail.
3 pm – 3.30 pm: Afternoon Tea
3.30 pm – 4.30 pm: Industry Panel Discussion
4.30 pm: Close