Description
Join fellow film-shooters and FOTOFILMIC'16 judge Heidi Romano (Unless you Will, Photobook Melbourne) for an afternoon discussion on the trials, complexities and joys of working with film in a digital age.
Refreshments provided
Saturday 4 November 3-4pm
RSVP for catering purposes only, no need to bring your ticket.
Not a film shooter? Want to be? Interested in finding out more? All welcome at this event.
---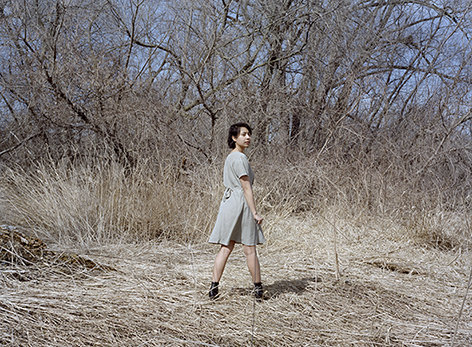 image:
Stine Danielle MARASIGAN (Canada/The Philippines)
After you 2016
from the series After you
chromogenic print 16 x 20 inch
process: 6 x 4.5cm medium format colour negative film
reproduction courtesy of the artist and FotoFilmic
FOTOFILMIC '16 International juried travelling exhibition
14 October 2017 to 26 November 2017
LOS ANGELES // VANCOUVER // MELBOURNE
Presenting 30 analogue prints by film-based photographers from ten different countries, FotoFilmic'16 provides a unique overview of contemporary photography's material practices. The exhibition frames a defining moment in film-based photography, as it reflects on its rich lineage of physical craft and recording methods within the context of today's global digital culture.
FotoFilmic'16 attempts to bring into focus the idea that how we make photographs has significant implications for the photographer's artistic identity and the meaning of the images they produce. Even though film-based and analogue photographic technologies have largely sat at a standstill since the 1990s, photographers have drastically changed their understanding and use of pre-digital technologies. Ultimately FotoFilmic'16 hopes to contribute to the emergence of a new world practice and vision of material photographic media in the digital age.
The FotoFilmic'16 exhibition was shown in Los Angeles and Vancouver before making its way to MGA, which will be the exhibition's final venue. The exhibition was juried by renowned San Francisco photographer Todd Hido, Vancouver Biennale President Barrie Mowatt, SF Camerawork Director Heather Snider, Photobook Melbourne & Unless You Willmagazine founder Heidi Romano, as well as The Photographer's Gallery senior curator Karen McQuaid.
More information:
http://fotofilmic.com/ff16-exhibition/
---
Please note: you may be photographed at this event. Images of you may be used to promote the gallery both online and in print. Please advise a staff member at the event if you do not wish to have your photograph taken