An Afternoon with Australia's Psychologist of the Year - Dr Peta Stapleton
About this Event
The Science Behind Tapping: Learn how this body-based stress management technique is applied and the research demonstrating its effectiveness, from Australia's Psychologist of the Year 2019!
As a society we can be seen to hold a sense of scepticism, yet today we are witnessing a significant change in awareness and openness to these techniques. With mindfulness and meditation programs now widely implemented in most settings, whether it be education or corporate, we are also witnessing a hunger for research outcomes on these techniques and the birth of '4th wave' therapies such as EFT/Tapping.
There is good reason why we are at the tipping point for tapping!
Dr Stapleton is Australia's leading Emotional Freedom Techniques (EFT) Tapping researcher and has led numerous world first clinical trials, including a brain scan study. If you have ever wanted to learn the science and research (including the genetic and physiological studies) behind Tapping, this is the session to attend.
During this afternoon Peta will overview the complete clinical EFT Tapping process and how to apply it, and the Australian and international research and evidence that has been conducted on applying it to weight and food issues, PTSD, depression, anxiety and more. We'll have a Q & A section with questions submitted prior via email. This session will be practical, hands-on (you will learn the technique) and fun!
Copies of just released Hay House publication The Science Behind Tapping will be available for purchase and personally signed by Peta. You will also have access to the book launch gift bundle - 4 bonus tapping resources - $125 for FREE.
EARLY BIRD tickets available until 19th September, 2019 - unless sold out.
A percentage of ticket sales is being donated to the Mind Heart Connect Foundation.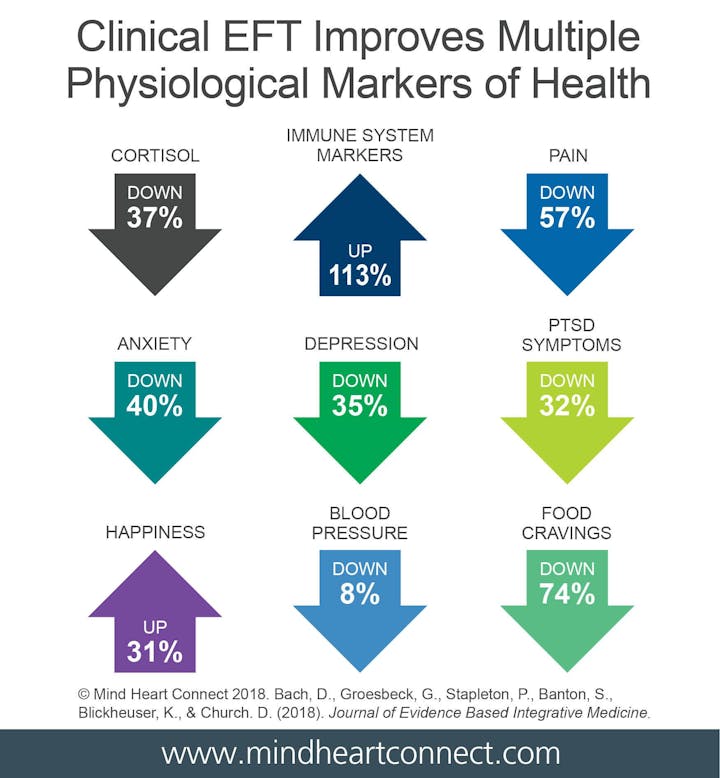 Bio:
Dr Peta Stapleton has 25 years experience as a registered Clinical and Health Psychologist and is currently an Associate Professor in Psychology at Bond University (Australia). She embraces evidence-based practice, is passionate about new and innovative techniques and is a world leading researcher in EFT (or Tapping as it is also known). Peta is known worldwide for her food cravings/weightloss research using Emotional Freedom Techniques or 'Tapping', and has led a world first study investigating the impact of tapping in the brain through a fMRI study. Peta's latest book The Science Behind Tapping has recently been released by Hay House.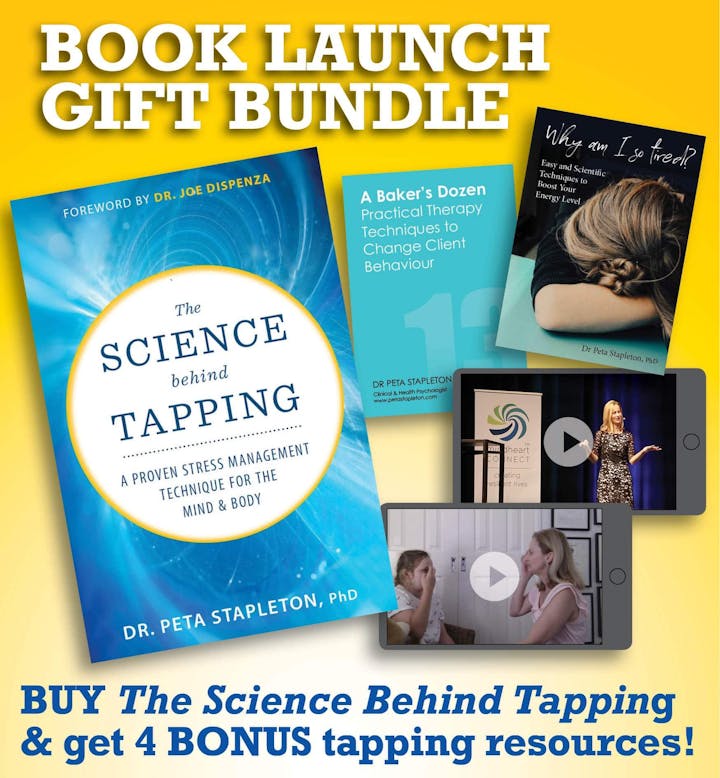 Is Therapy Facing a Revolution? | Peta Stapleton | TEDxRobina
The Australian Allied Health Awards - 21st September, 2019.