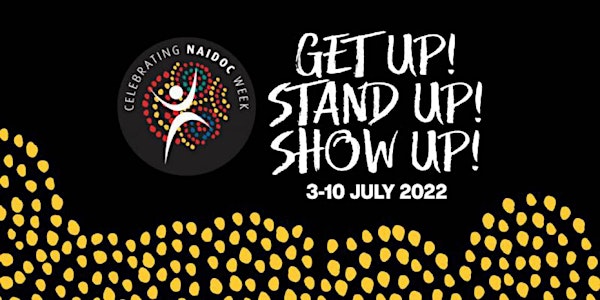 An ADF families event: NAIDOC Barangaroo Aboriginal cultural tour, Sydney
Location
Barangaroo
Munn Street Reserve Entrance
5010 Munn Street
Barangaroo, NSW 2000
Australia
Sydney ADF families – Join us for a NAIDOC week cultural tour!
About this event
NOTE: This event is only for Australian Defence Force families
In celebration of NAIDOC week 2022 ADF members and families are invited to join us for an Aboriginal cultural tour at Barangaroo. Led by a team of cultural educators, Barangaroo's program of authentic Aboriginal Cultural Tours explore the site's rich Aboriginal history and cultural significance. You will connect with the world's oldest living culture and discover the practices that enabled Australia's First Peoples to live in harmony with the land.
On this tour families can enjoy
• a 90 minute interactive tour of Barangaroo Reserve led by experienced guides.
• guides sharing stories that speak to the rich cultural history and significance of the site, including stories of Barangaroo the woman, the lives and traditions to her people, and the place that honours her name today.
• visitors will get close to the native flora and fauna and learn how they were used for food, tools and weapons
Wear comfortable shoes, a hat and sunscreen.
This tour is designed for adults but infants are able to attend with their parent/caregiver. When registering for the event, you must register for a ticket for yourself and each person attending (not including infant 0-3).
Registrations close 4 July.
Waitlist
The waitlist will show automatically on the registration page once the event is fully booked. If you'd like to register on the waitlist, complete the 'Contact Information' form for every individual person who requires a ticket. For example, if three family members require a ticket you should complete the 'Contact Information' form three times.
COVID
• In the event of a change in government COVID-19 restrictions, this event may be cancelled or rescheduled. Please ensure your email address is accurate as you will receive your booking confirmation and any additional information or changes to the event by email.
• When registering you will be required to provide your best contact number. In the event of a COVID-19 outbreak or the positive COVID-19 test result of an attendee, your contact details will be provided for contact tracing if directed by the Department of Health.
• If you or someone in your family are feeling unwell with flu-like symptoms on the day of the event, please stay at home. If you attend the event with flu-like symptoms, staff will advise you to return home and to seek medical advice.
• Antibacterial wipes and hand sanitiser will be available at the event.
• On arrival at the event you will be asked for your ticket and Defence identification. If you do not have a Defence ID card, please contact us at dmfs.sydney@defence.gov.au to make alternate arrangements.
• A photographer will be in attendance at this event. If you don't want to have you or your family photographed, please let the photographer know. Please note: any photos taken may be used in DMFS publications, online or on social media.
• Please email us at dmfs.sydney@defence.gov.au if you have any mobility requirements.
• If you become unable to attend the event, please cancel your booking by clicking on the link in your confirmation email 'View and manage your order online'. This takes you to your 'Tickets' page where you can choose the 'Cancel my Order' option to release the tickets back to the event listing.