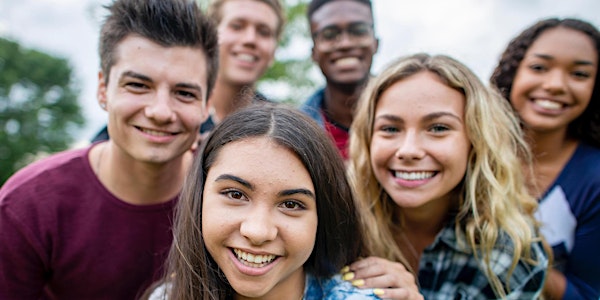 An ADF families event: ADF Equip for 13 to 18 year olds, Adelaide
Location
Bagster Road Community Centre
17 Bagster Road
Salisbury North, SA 5108
Australia
South Australian Defence Families are invited to register their 13-18 year old children in the new ADF Equip wellbeing program.
About this event
NOTE: This event is only for Australian Defence Force members and their families.
ADF families in Adelaide, we are running our new ADF Equip program, which helps ADF kids adjust to the unique challenges they experience as a member of a Defence family.
This session focuses on relocation and is for ADF children aged 13 - 18 years old.
The program is structured as a series of sessions, tailored to be delivered in an age-appropriate way. These sessions offer an opportunity for children and young people to have some fun, learn, support and bond with peers in similar circumstances.
For 13 - 18-year old's, parental attendance is optional. Parents will be required to provide their mobile phone number should they leave the premises.
Please ensure your child is dressed in comfortable clothes as there will be craft and interactive activities on the day. Morning tea and lunch will be provided for both children and adults.
Registrations close on Friday 08 July 2022, unless the event is fully booked earlier.
You should carefully read the following information to ensure you are aware of all requirements relating to this event. This information is regularly updated and may not be the same as information on previous DMFS events you may have registered for.
• When registering for the event, you must register for a ticket for yourself and each person attending.
• If you or someone in your family are feeling unwell with flu-like symptoms on the day of the event, please stay at home. If you attend the event with flu-like symptoms, staff will advise you to return home and to seek medical advice.
• Antibacterial wipes and hand sanitiser will be available at the event.
• Photos will be taken at this event. If you don't want to be photographed, or have your family photographed, please let a DMFS staff member know. Please note: any photos taken may be used in DMFS publications, online or on social media.
• If you have any mobility requirements, please email us at DMFS.southaustralia@defence.gov.au.
• If you become unable to attend the event, please cancel your booking by clicking on the link in your confirmation email 'View and manage your order online'. This takes you to your 'Tickets' page where you can choose the 'Cancel my Order' option to release the tickets back to the event listing.
• The waitlist will show automatically on the registration page once the event is fully booked. If you'd like to register on the waitlist, complete the 'Contact Information' form for every individual person who requires a ticket.