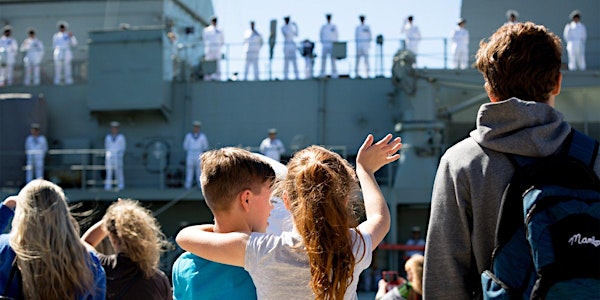 An ADF families event: ADF Equip Absence from home - South Queensland
NOTE: This event is only for Australian Defence Force children: ADF Equip Absence
About this event
ADF children living in the Ipswich, Brisbane or Darling Downs regions are invited to join DMFS staff virtually for our children's resilience programme 'ADF Equip' which helps ADF kids adjust to the unique challenges they experience as a member of a Defence family.
This programme will be delivered for two age groups: 5 to 8 years and 9 to 12 years.
5 to 8 years session from 10am–12pm
9 to 12 years session from 1pm–3pm.
The sessions will focus on tips and support for coping with periods of extended parental absence and for maintaining connection. At the start of each session, children will take part in an informal activity to get to know each other. Following this, they will participate in structured activities to improve their management of Defence-related parental absence challenges.
Each child will be required to have the resource activity pack which will be available from each area office or sent to your home address once registrations are received.
A link will be sent to your email address to access the programme
You should carefully read the following information to ensure you are aware of all requirements relating to this event. This information is regularly updated and may not be the same as information on previous DMFS events you may have registered for.
• When registering for the event you must register each child attending in the correct age group.
• Ensure that the email address you register with is accurate as you will receive your booking confirmation and any additional information or changes to the event by email.
• Photographs may be taken at the time of the event, please advise staff online should you not wish your child to be photographed.
Please email dmfs.brisbane@defence.gov.au if you have any questions