Join AMSL Diabetes Representative's for a virtual session and discover the Dexcom difference.
About this event
AMSL Diabetes invites you to attend an introductory session on Dexcom G6 Continuous Glucose Monitoring (CGM) and the CGM Subsidy.
The event will provide you with:
Information on the lifestyle and glycaemic benefits of using CGM 
How to access CGM and what you need to know about the anticipated NDSS CGM subsidy expansion 
Knowledge of the features and benefits of the Dexcom G6
An understanding of what the Dexcom difference is and why thousands of Australians choose Dexcom G6 to assist with managing their diabetes
Event Details
This event will be hosted virtually and run for approximately 1 hour.
Event times relevant to your location:
6.30pm - 7.30pm - AEST (NSW, QLD, VIC, TAS)
6.00pm - 7.00pm - ACST (SA, NT)
4.30pm - 5.30pm - AWST (WA)
NOTE: Registration will close 3 hours prior to the webinar commencing. You must register and receive a confirmation email to receive the link to join the webinar.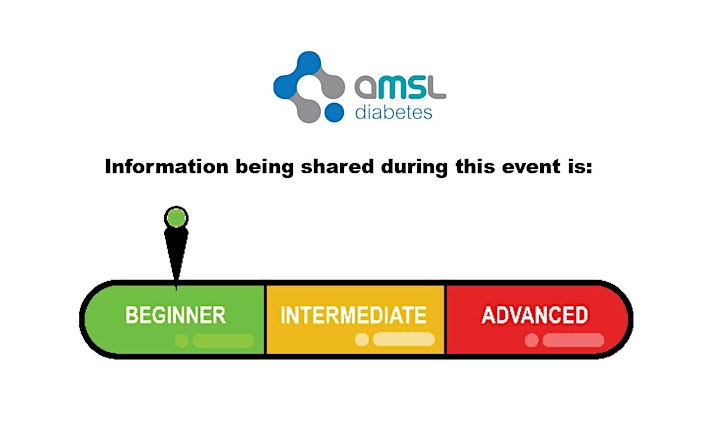 If you would like more information on this event or have any questions, please contact AMSL Events at events@amsl.com.au.
Please note: This event is intended for individuals living with type 1 diabetes or a family member/carer of an individual with type 1 diabetes. Registration is required to attend this event. We recommend registering early to ensure you do not miss out on this event.
Coming soon... Future events on Dexcom G6 and the CGM Subsidy!
Interested in this event but not able to join us? That's okay, we have future events scheduled for this topic. Check out our AMSL Diabetes Events page for the latest information as each event becomes available.
Topic: Dexcom G6 and the CGM Subsidy
Tuesday 26th July 2022
Wednesday 3rd August 2022
Thursday 25th August 2022
Tuesday 13th September 2022
Wednesday 19th October 2022