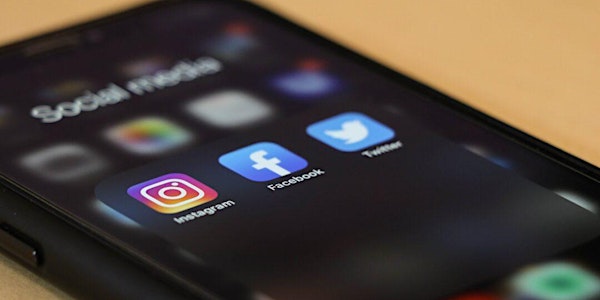 AMPS' Amplifying Your Research Career 2022 Series: February Seminar
AMPS' Amplifying Your Research Career 2022 Series: February Seminar, Your (online) scholarly identity, presenter: Amanda Krause
About this event
When: 9/2/2022, 4pm AEST, via Zoom (click hyperlink for Zoom meeting link)
Meeting ID: 829 8553 9014
Password: 284650
Presenter: Dr Amanda Krause, Lecturer (Psychology), James Cook University.
Dr Amanda E Krause holds a PhD in Psychology (awarded 2014) and currently works as a Lecturer (Psychology) at James Cook University. Dr Krause is interested in the social and applied psychology of music, and her research interests include everyday music experiences, with an emphasis on the relationships between listening and well-being. Dr Krause is also interested in developing opportunities for Early Career Researchers in music-related fields.
Title: Your (online) scholarly identity
Summary: This presentation will look at what a scholarly identity is and how to develop and shape your scholarly identity online. Establishing ourselves in our field(s) is a challenge we all face as academics and achieving recognition and credit for our accomplishments is crucial to advancing our careers. In a shifting academic landscape, we must also demonstrate 'impact' and 'engagement', so what can we do? In this presentation, Dr Amanda Krause will discuss the what, why, and how of online scholarly identity. Drawing on personal experience and published research, she'll discuss effective tools and the potential benefits of cultivating your digital presence and identity.
About the series: The AMPlify series has been curated to help early career researchers in music psychology and beyond to navigate the sometimes tricky waters of establishing and building a research profile. Even if you are a seasoned researcher, however, we hope you might find topics of interest throughout the year, including how to constructively deal with feedback and pursuing non-academic careers. Keep an eye out for updates and links to these events. If you have any questions about the series, or would like to be involved as a future presenter, please contact AMPS Early Career Development Chair, Dr Melissa Forbes.
About AMPS: Find more information and join AMPS (it's free!) here: https://amps.org.au. The goal of the Australian Music and Psychology Society (AMPS) is to stimulate discussion and scholarly research on music and psychology in Australia. AMPS has grown steadily in its membership since its formation in 1996. It now represents the national body of researchers in this field, and is a member of the Asia-Pacific Society for the Cognitive Sciences of Music (APSCOM). Along with sister organisations in the Asia-Pacific region (APSCOM), the United States (SMPC) and Europe (ESCOM), AMPS represents our community and Australian research on the international stage, primarily through the International Conference on Music Perception and Cognition (ICMPC).