CANCELLED due to predicted total fire ban on Sunday 15th November.
About this Event
Registration of each attendee's details is essential to join this event.
Free event, but please bring a gold coin donation for the printed guide for the walk, which you get to keep. There will also be some Friends' publications available for sale on the day, most cost $2-$20, cash only on the day.
Note: there are no toilet facilities in the Park, nearest public toilets are 10 minutes drive away at Scott Creek Oval on Scott Creek Road.
NOTE: Event will be cancelled if a total fire ban is issued for the Mount Lofty Ranges on the day or if there are severe adverse weather conditions.
COVID-19 Coronavirus requirements:
This event will be held with the following restrictions:
1) Meeting outdoors only
2) Social distancing between attendees, maintain at least 1.5m distancing avoiding all physical contact
3) No attendance at events if feeling at all unwell
This is the seventh year of our ten year Almanda Project, restoring the creeklines and woodland areas across the 720 hectares of Scott Creek Conservation Park.
As we celebrate our 30th anniversary caring for the Park, join us at our annual open day at our showcase Almanda Creek site. Our volunteers have changed this blackberry-choked creekline to a biodiverse wonderland, full of rare wetland plants and seasonal wildflowers and the numerous wildlife species that live there.
Collect a printed guide for a gold coin donation and follow the bush track in a one hour loop alongside Almanda Creek and back through the grassy woodland next to it. The guide provides information about many of the plants and other interesting features that are labelled alongside the track.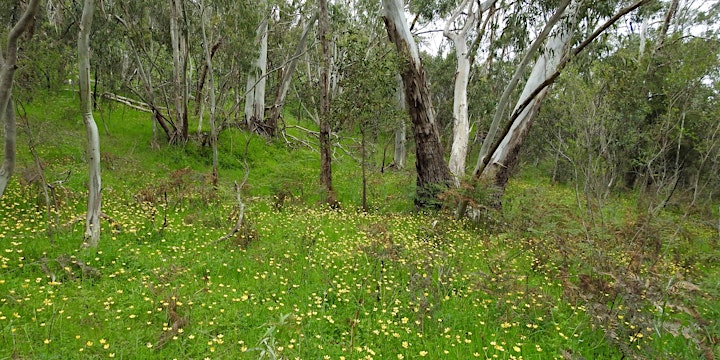 Make sure you are back at the Almanda car park to listen to John Wamsley's talks at 11.30am and 2.00pm. The Prime Mminister's 2003 Environmentalist of the Year is leading the restoration work in this showcase site with a small team of volunteers. With a passion for biodiversity, John is a fascinating speaker and will encourage you to join the Friends in caring for this beautiful part of the Adelaide Hills.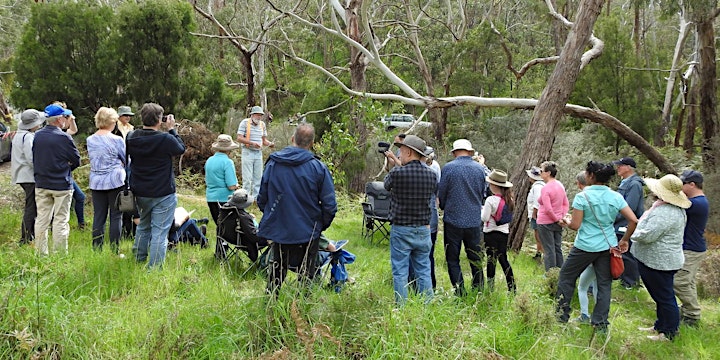 In addition to this showcase site, the Friends run regular bushcare activities across the rest of the 700+ hectares of Scott Creek Conservation Park, and have been conducting a bird banding project in the Park since 1993.
Bring along a picnic lunch and stay a little longer, or explore some of the other trails within the Park. There will be some Friends' publications available for sale on the day, cash only, so bring along some coin and small notes.