All Worked Up! 5 Ways To Combat Stress & Unwind From Aches and Pains
Description
Are you running on empty? Each week pushing through the things to do list but it's never-ending?
When we are constantly running on high revs, this places unwanted stress on us and begins to impact your SLEEP, POSTURE DIGESTION, MOTIVATION TO EXERCISE and ENERGY LEVELS.
We begin to lean on the morning and arvo coffee, exercise slips, good eating habits crumble and maybe you begin to feel stiff and sore until ultimately you BURNOUT.
How does one stay on top of it all??
I can help you navigate through the simple steps you can do to adapt to stress, restore energy and get back on a healthy path.
---
"Stress isn't the bad guy just how your body adapts" - Dr Matt
---
JOIN US IN THIS EYE-OPENING 1 HOUR WORKSHOP WHERE WE WILL BE TALKING ABOUT
The effects of your lifestyle and stress and its impact on your present and future health

5 ways to combat stress and restore energy.

Holistic health strategies for longevity

To get back in control of YOU!! Your Diet, Sleep, Body and Mindset.
PLUS - All registrants will also receive a FREE "Lifestyle Hacks to combat chronic stress PDF" for their reference
Presented by
Dr Matt Hamilton | Chiropractor & Holistic Lifestyle Coach
WHEN: WEDNESDAY MAY 9th – 6.30pm
WHERE: 318 vincent street leederville western australia 6007
---
About Me
I am a Chiropractor, Health Leader and Public Speaker. I have been sharing my simple healthy living strategies for over 6 years through community workshops, corporate events and private practice at Up Chiropractic Leederville. All my years in practice it is clear to me that the most overlooked and yet most important part of our health is our ability to adapt to stress. More research shows that some of the highest risk factors for chronic disease like OBESITY stem from the simple things we do each day. Let me guide and empower you to the impact of chronic stress, so you can take control of your health.
Hope to see you there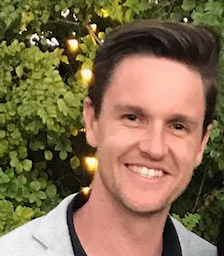 Dr Matt Hamilton B.Chiro(Dist), BSc.(Chiro), HLC1
CHIROPRACTOR | HEALTH LEADER | PUBLIC SPEAKER
tel 08 9201 2000 fax 08 9201 2200