Description
Never tried yoga before and want to step off on the right foot?
Wanting to continue to develop a long term, safe & sustainable practice through mindful movement and effective alignment?
Heard of Yin Yoga but not quite sure what it's all about?
Take some time out for yourself and join two qualified teachers at the beautiful Yoga Hub studio, and allow yourself to be guided through an afternoon immersion into
All Things Yoga!
---


A series of two creative workshops aimed to nurture the body, mind and spirit. Focusing on self love and practicing in the present moment, these workshops are for everyone no previous experience required! We encourage you to come along and explore your practice, under the guidance of two qualified teachers - giving adjustments and modifications, with space to ask questions and gain feedback.
Over the course of the afternoon hosted at the incredible Yoga Hub, Perth, expect asana (postures), pranayama (breathing exercises), guided meditation, a beautiful yin yoga practice, raw treats and a safe, supportive, interactive environment.
Diving into the afternoon yin and yang experience, we will take a 30 minute interval between workshops. We invite you to enjoy raw treats and refreshments, mingle with your fellow yogi's, or take the time to yourself for relaxation and reflection between workshops.
*Please note* If you can't make the whole afternoon, there is also the option to partake in just one workshop - see ticketing options.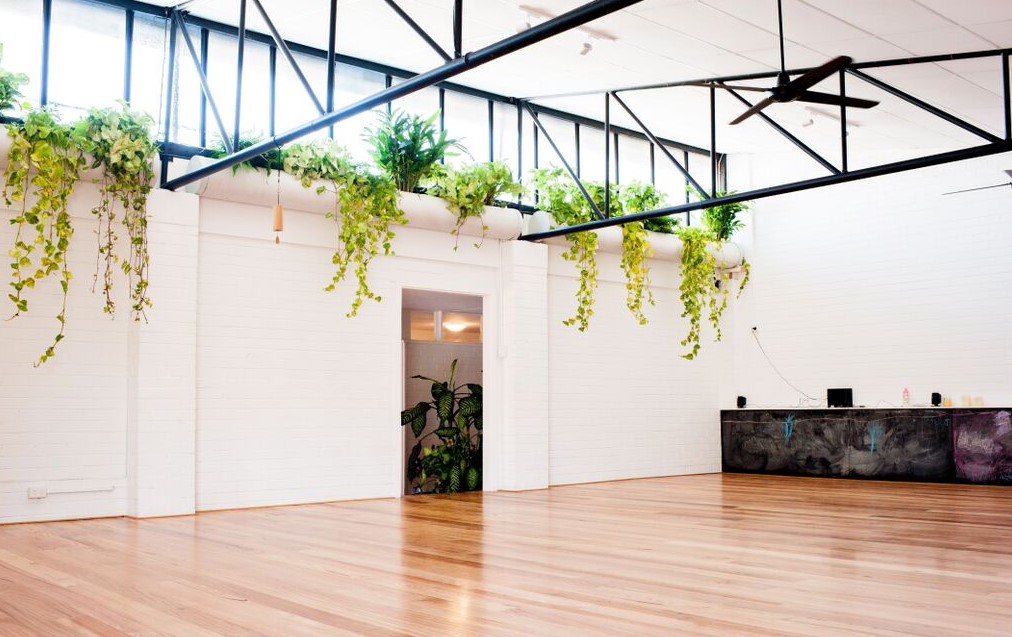 ---
Workshop 1: Understanding Alignment Foundations 2pm - 3:30pm
In this Asana based workshop we will explore a range of fundamental postures in detail, to find safe, effective alignment.
Why is good alignment important you ask? It is the way we do the pose that determines the benefit of the pose. Without understanding the position of your body in a pose, there is a risk that you could do more harm than good, causing injury and inbalance within the body. In our yoga practice we often forget that each body is unique and individual anatomically, as well as conditioned differently. So we begin to explore our different bodies and how to work with, not against, them in our practice!
Perfect for those starting out on their yoga journey, or those wanting to develop a more detailed understanding of the asanas and how to practice safely, through mindful movement and effective alignment. Here, poses are looked at in detail to develop awareness, producing a safe and expansive practice.
Workshop 2: Restore Mind & Body Balance 4pm - 5:30pm
In this Yin style workshop we will surrender to the demands of the physical and mental body to wind down.
Needing to stop and slow down in the world we live in today can be very hard, and until we do, sometimes we don't realise it's exactly what our body is screaming out for! In this workshop we will learn to tune in and acknowledge the sensations your body is experiencing, delving deeper inside. Nourishing the body through pranayama (breathing exercises) and a yin practice, we will also take time to reflect through guided meditation, and understand the importance of practicing correct savasana.
PLEASE NOTE: These workshops are for everyone, of all backgrounds, experiences, size and age. All Things Yoga practices in a supportive, safe environment and welcome absolute beginners. Modifications will be offered for any injuries however please consult with your physician before commencing should you be unsure if yoga asana is appropriate for you. All injuries, concerns and limitations must be communicated to your trainers prior to commencement of the workshops. For pre-existing injuries and limitations please be sure to note on the registration form and see FAQ's for further info.
---
Your Trainers
Nadia and Clare share a strong focus on developing awareness and understanding alignment in the body to form a sustainable, expressive practice. Having trained extensively abroad in Indonesia, India and also at home in Australia they support one another not only on the mat but strongly believe in the journey yoga can bring off the mat.
A desire to learn, understand and develop their own practice's led them to travel to the birthplace of yoga, Rishikesh, India. Studying with multiple well known international teachers, expanding their knowledge and broadening their perspective- leaving them inspired to share the transformative practise and make it accessible to all.
*In fact* All Things Yoga workshops were birthed following Nadia and Clare's recent intensive training in India!
---
FAQs
What are my parking options for the event?
Mount Hawthorn has plenty of free street parking, as well as free carparks on Coogee St, Flinders St and 'The Mezz' on Flinders Street
What can I bring into the event?
An open mind and willingness to learn and surrender to the presence of your practise. Wherever that may be today!
All mats and props provided, however feel free to bring your own personal mat.
I have an injury/pregnancy, can I still attend?
Please contact Clare directly (clare@clareyoungyoga.com.au) with any concerns about these workshops and if they are suitable for you.
I have never practiced before, is this for me?
Perfect, welcome! What a great place to start! In these workshops you will experience a guided introduction into yoga- beyond just the physical practice, as well as developing an understanding of fundamental postures, to set you off on your yogic journey.
I'm nervous to attend the workshop solo!
Your yoga practice is a very personal space you need to respect. Remember nobody can break out of your comfort zone but yourself, so come alone or bring a friend, regardless we cant wait to meet you and hear your story!