Description
For up-to-date Information, testimonials, updated session's information, visit:
http://www.datasmelly.com/allOfDataScience.html
Overview
This comprehensive five days training covers the breadth and depth of Data Science. The course is ideal for any one interested in developing a deep understanding of Machine Learning and is eager to become a full stack Machine Learning Engineer and a pure data scientist.
Course covers three main streams:
Machine Learning,

Deep Learning, and

Data (& Machine Learning) Engineering.
This is an intense course comprising of over 30+ hours of lectures, and covers as many topics that are generally covered in three to four university level courses.
Duration
6 Days (10 hours a day)
Course Outline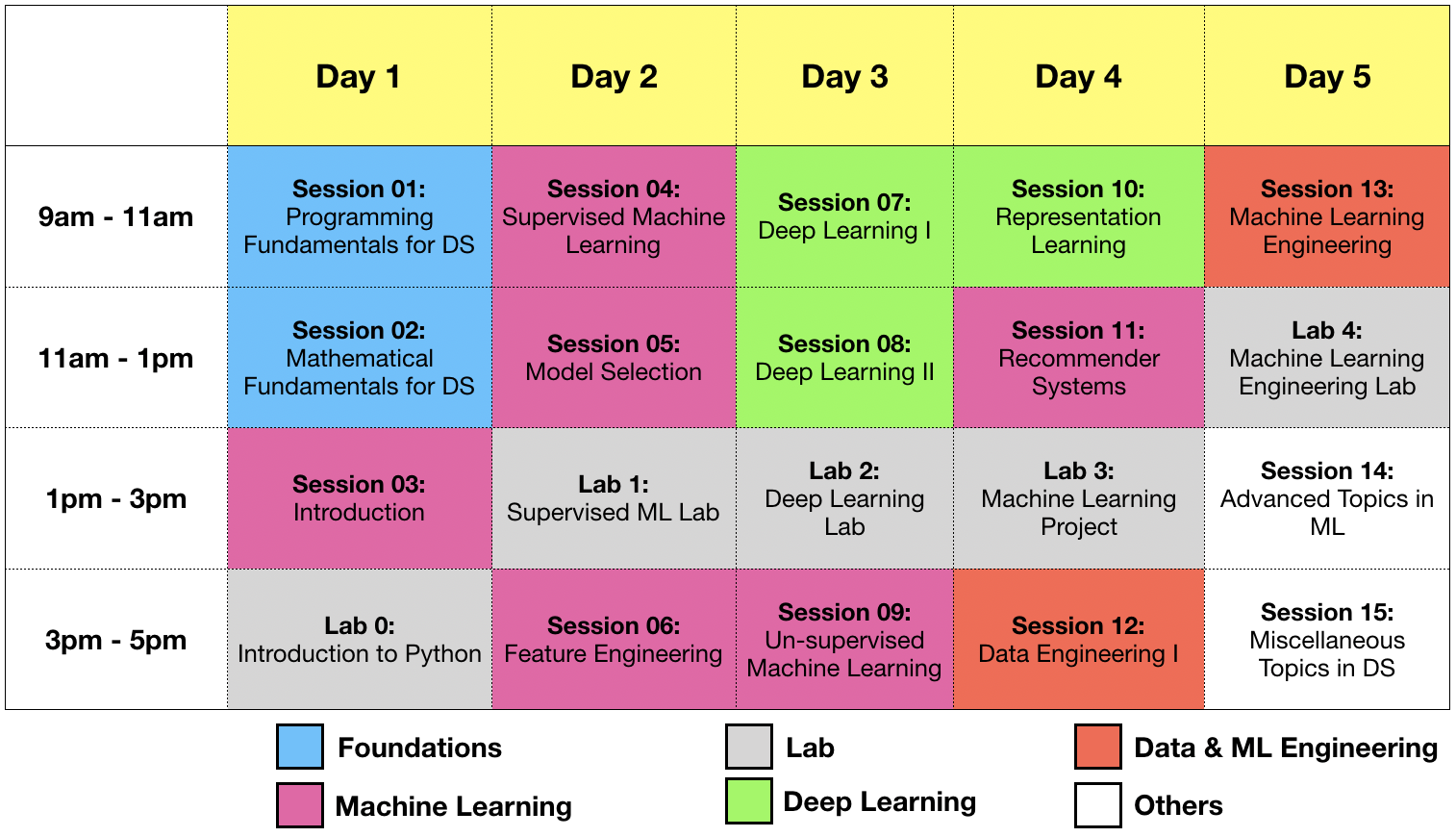 Expert's Opinion
"Dr. Zaidi is one of Australia's leading young applied machine learning researchers. He has a superior grasp of algorithms and their use, and and this is well reflected in his choice of material and its clear presentation. This is an outstanding course."
Prof. Wray Buntine, Director of Masters of Data Science at Monash University