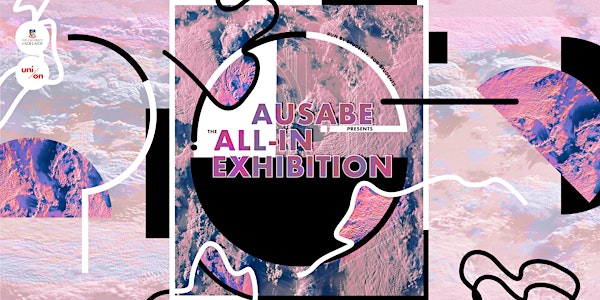 ALL IN 2021 EXHIBITION - END OF SEMESTER
AUSABE proudly presents the S2 2021 'ALL-IN EXHIBITION' for The University of Adelaide - School of Architecture and Built Environment
About this event
AUSABE proudly presents their final event of 2021, the 'ALL-IN EXHIBITION' for The University of Adelaide - School of Architecture and Built Environment. An evening not only appreciating academic brilliance, but also a celebration of reconnecting with others! 🌎🌎
✨Journey with us as we break down the barriers of the new world✨
The exhibition will showcase the works of 1st, 2nd, 3rd, and 4th year SABE students of semester 2, 2021. Don't miss out on this brilliant opportunity to enjoy an evening exploring the outstanding works done by the University of Adelaide's aspiring students 👨‍🎓 👩‍🎓
Location: The University of Adelaide North Terrace, Level 5, Mezzanine and School of Architecture & Built Environment
Dress Code: Smart casual
Food & Drinks: Alcoholic and non-alcoholic drinks will be provided along with finger food (vegan, halal and gluten-free options will be available).
Tickets : This is a free event for students, staff and industry to attend, so please secure your spot through the Eventbrite link!
(FYI Hub doors may close at 7pm. A security guard will be stationed at the west entrance to the hub. Please have your ticket information ready prior to entry - map will be provided prior to the event)
COVID: Due to the ever changing world at the moment, the ALL-IN exhibition event is subject to covid restrictions and we will be following the advice of SA Health to manage it. Drinks and food must only be consumed whilst seated in the mezzanine until further notice. (Contrary to Change)
((Further online information will be released shortly))
❤️💛🖤 AUSABE would like to acknowledge the traditional owners and custodians of the lands where this event is held, the Kaurna people. We would like to pay our respects to their people and the indigenous elders past, present and future.
Organiser of ALL IN 2021 EXHIBITION - END OF SEMESTER