Event Information
Refund policy
Contact the organiser to request a refund.
Eventbrite's fee is nonrefundable.
Awaken your Feminine Essence by coming home to connect with your body!
About this event
Feeling is your birthright as a woman
Reconnecting with your body through dance and self-pleasure will allow you to deepen your inner compass to know what is true for you!
Come home to what is ALIVE in your body, right now!
As we let go of the hussle and grind of the day, the hours sitting or standing at work - lets shake it off and FEEL what is underneath, what is within you that is dying to be felt. This class is all about showing up in what you are currently feeling and BEING with yourself in this beautiful, heart opening and healing experience. Overtime this practise will allow you to drop into more of your bliss, pleasure and radiance! Moniqiue will share rituals that have helped her soften more into her feminine power! Her ability to FEEL deeply!
This is what I feel called to share with you beautiful women of the world..
A fortnightly class where you can connect with what is!
This class is for you if you desire to love your mind, body and soul deeper! You already look after yourself and you are wanting to feel more connected to your inner wisdom and aliveness! Come dance, play, touch and nurture every inch of who you are (physically and mentally) and feel alive in your own skin today and everyday!
* This class is for womens work, a space to connect with our sisters like our anscestored did! Coming together as women to heal the sisterhood wounds and connect with our feminine essence.
* If you identify as a Man please do not register for this class, however if you search online you will be able to find amazing facilitaors who can serve you powerfully through mens work. However this is not apart of my offfering.
Who is your facilitator Monique?
𝐌𝐨𝐧𝐢𝐪𝐮𝐞 𝐃𝐨𝐥𝐦𝐚𝐧 specialises in Feminine Empowerment and Student Breathework Facilitator. She Runs Womens Events, Retreats and Programs to unleash your deep true self! Monique thrives from the magic that is found in community when women come together! Her primary modalities include Embodied Dance, Self-pleasure and Self-love Leadership!
Her soul purpose is to be all of herself and to love all parts of herself unconditionally. She is your permission slip to be the badass, sexy mother fu*ker that you know you are!
Monique creates environments where women come together to be seen, expressed and to unlock their own unique soul expression! She is driven to leave a legacy so all women can be empowered in their bodies, express their desires, unleash their sexuality and choose to deeply love themselves without condition!
Monique is your own personal hype girl who loves to see you shine, embody your greatness and be all that you are! Just by having her around you will start to feel more confident in who you are NOW and build deep trust with yourself so you can take on the world!
Connect With Monique :
Instagram: @monique_dolman
Facebook: Monique Dolman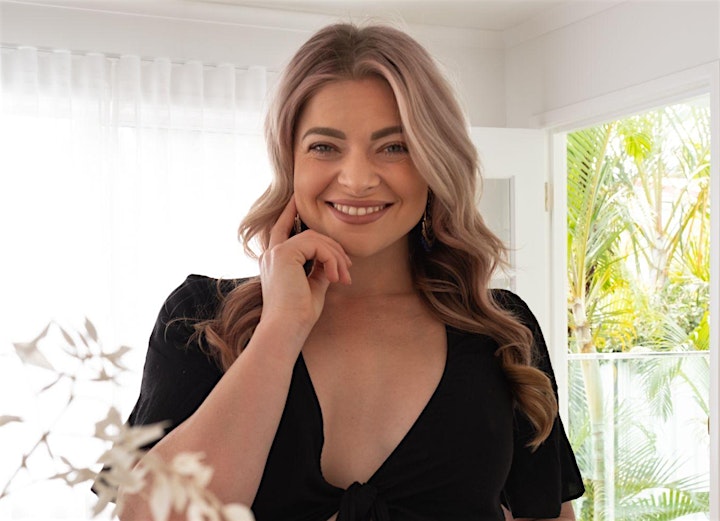 Date and time
Location
Refund policy
Contact the organiser to request a refund.
Eventbrite's fee is nonrefundable.