Description

Tonight Karen will play her crystal singing bowls and/or Shaman drum as she takes us on a Synchro Alignment™ journey finding the Dynamic and Heart Centre of your Home so that you can implement the knowledge of grounding in your own home as well as through microcosmic pilgrimage with the metaphor of the labyrinth in this busy life..
You will be Aligned through the Synchro Alignment™, a meditational alignment process (a unique method that helps synchronize and align a person's energy and intention with THEIR OWN HOMES). This can help discover your true desires, etc. which may be different from what you consciously want.
Each person present will be GIFTED a Boori Boori STONE which will be used in this Alignment process. Each stone has the strong magnetic and ancient wisdom of the Worremi and Birripi peoples held within so you can then use it at home to GROUND AND ALIGN you with your deepest intuition regarding your own home, a centreing stone (which is an outer manifestation of their inner self!).
Karen will talk about 'Boori Boori' (170 acres near Gloucester), and her large outdoor stone labyrinth containing highly concentrated magnetic energy sitting on the cosmic axis of her land, where there is a gathering place of power, a Divine space. She found that the Land has a direct channel to Truth that leads to Source and it cuts through mental confusion and is also aligned with ancient wisdom of the Worremi and Birripi peoples and the natural rhythm of the land.
Karen invites you all to come to experience the labyrinth on her land.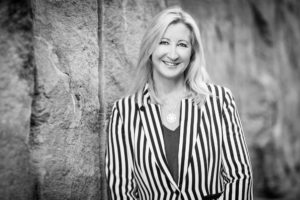 Karen has been given the name, 'Crowmother' (protector/carer of the law and lawkeepers, written laws, petroglyphs, medicine wheels and megaglyphs on all continents) by 'Walks the Wind' a Lacota Elder. She 'sees' into both the physical and spiritual worlds at the same time. She has been guided by Spirit to travel to various sacred sites and labyrinths around the world to ground, anchor energy and illuminate the Earth Grids and connect them back to Boori Boori – the new Avalon.
Karen was initiated to heal 'The Land and Mother Earth' by an Aboriginal Elder in Spirit through ceremony over 12 years ago and since was featured in Warwick Thorntons' documentary "The Darkside, The Otherside" where her Aboriginal Dreaming story was portrayed by Claudia Karvan and featured on ABC TV last year and made into a feature film. Click Here to read more….
She has spoken internationally on stage in front of a worldwide audience at the Interior Alignment Conference in Colorado USA last year with Denise Linn from Hay House and 6 other international speakers. Written for Wellbeing and Holistic Living Magazines and had guest spots on Blog talk international radio numerous times.
Karen is an empath, psychic medium, sound therapist, labyrinth facilitator and multi-dimensional shamanic practitioner. As well as being a visionary artist, designer, mindful stillness based meditation teacher and Master Teacher of Interior Alignment™. In the past 3 years Karen has been given by Spirit, special projects in Iona, Scotland; Grace Cathedral, and has just returned from Chartres Cathedral in France.
"It is my belief that we need to UNPLUG from technology. We need to retreat to nature and reconnect back to the natural rhythms and cycles to really illuminate who we really are, who we have always been.
To bring the soul home".
Karen will also have Boori Boori Finger Labyrinths for sale on the night at a special price for AOL participants.
Karen's Contacts- M: 0414.376 047 E: info@karenquant.com.au Website: www.karenquant.com.au