Alice Springs Astronomy Tours | Sunday May 24 : Showtime 6:30 PM / SELF DRI...
Sales Have Ended
Ticket sales have ended
Thank you, we look forward to seeing you under the stars :)
Sales Have Ended
Ticket sales have ended
Thank you, we look forward to seeing you under the stars :)
Description
COVID RESTRICTED ASTRONOMY EVENT
Earth Sanctuary's award winning astronomy tour is back, your safety is our utmost priority. In line with public distancing measures the following requirements will be in place:
All guests will excercising safe distancing throughout the evening based at 1.5 meters.
All guests will maintain safe hand hygiene throughout the evening. Hand sanitiser and paper towel will be available where necessary including standard toiletry wash basins and liquid soap.
No cash transfers for the Sanctuary Bar - card only
Due to contact risk to guests and staff NO TELESCOPE VIEWING will be available until further notice.
Thank you for your understanding on these safety requirements and we are excited at the opportunity in recommencing the astronomy programs under these magnificent winter skies.
---------------------------------------------------------------------------------------------------------------------------
This night sky tour is an award winning astronomy program in one of the best viewing areas in the world.
Book your Alice Springs space adventure now!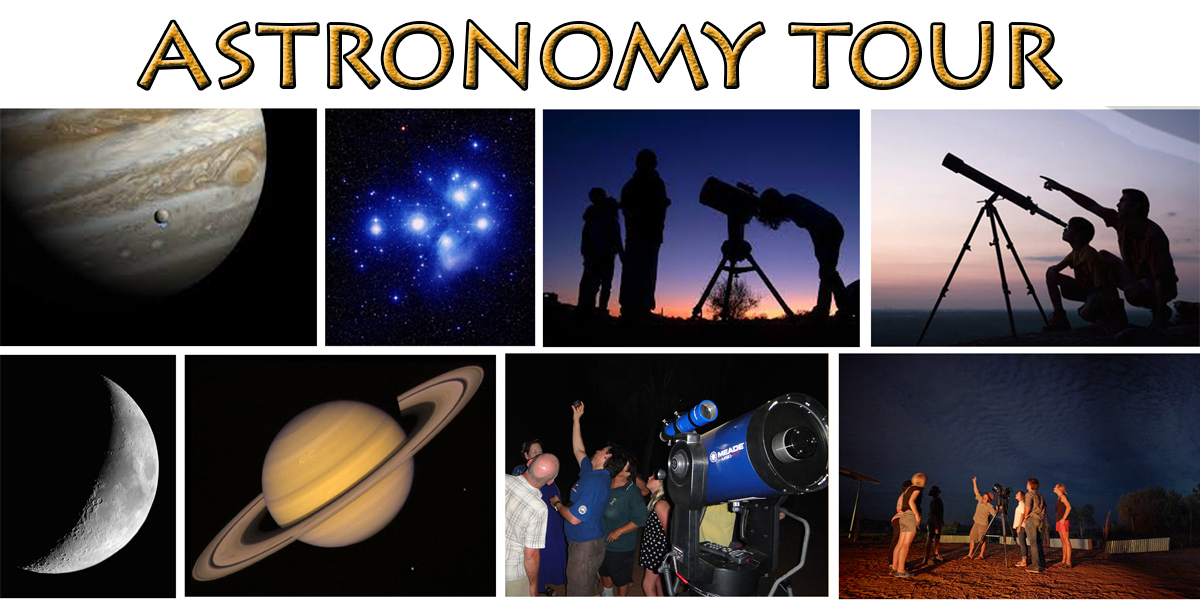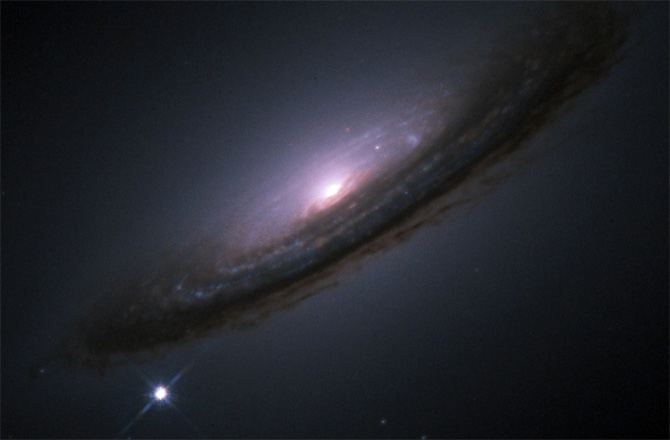 Tonights Highlights:
Astronomy Tour Includes:

Entry into Earth Sanctuary and Space Observatory

Experienced star-guide with laser light pointer
Look through a deep sky telescope
Licensed Bar available (cash or card)
Stargazing in the heart of the Australian outback is an experience not to be missed. Thousands of kilometres away from city lights the clear night skies will leave you speechless. Look up and be amazed at a blanket of sparkling stars, too many to count! The Moon, planets, constellations, satellites, meteors and our awe-inspiring Milky Way Galaxy. Earth Sanctuary's star guides will take you on a captivating space adventure in this award-winning astronomy tour. Suitable for all ages in a fun and insightful way.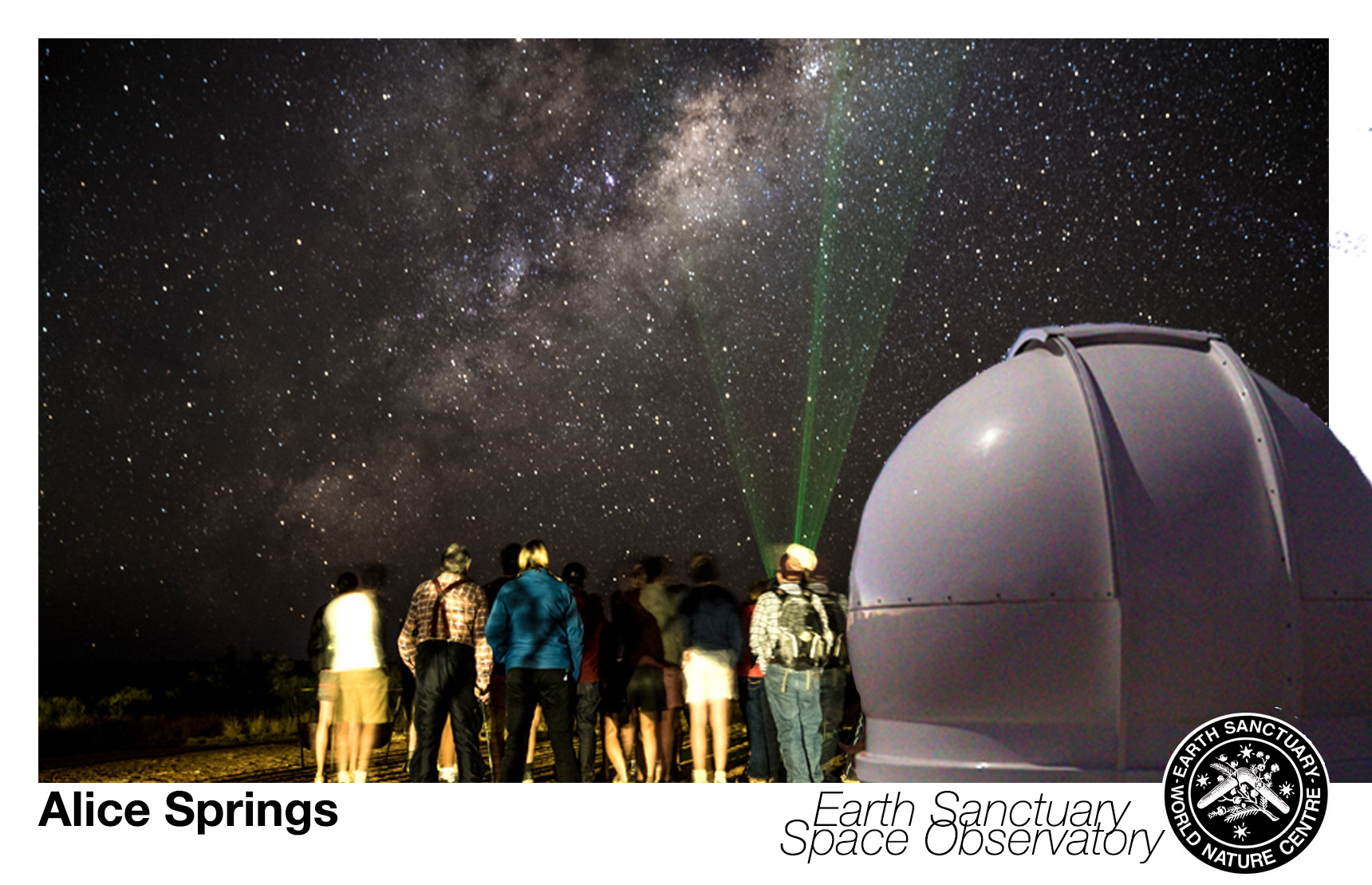 Additional Insights
As the Earth moves around the Sun, the night sky changes gradually each night. This means there are always new and interesting facts to reveal about:
The Moon
Local Planets
Constellations
The Southern Cross
The Zodiac
Indigenous stories of creation
UFO's & Life in the Universe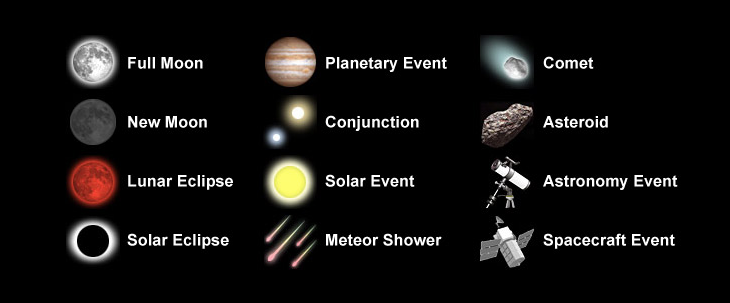 For a more information on what to expect in our night sky througout the year plese visit our website.
---
Earth Sanctuary Astronomy Guides
With almost 20 years field experience under the spectacular skies of Central Australia, Earth Sanctuary's guides are skilled communicaters in astronomy. We continue to make complex scientific concepts fun and easy to grasp whilst providing holistic views on the significance of the night sky to different cultures throughout history.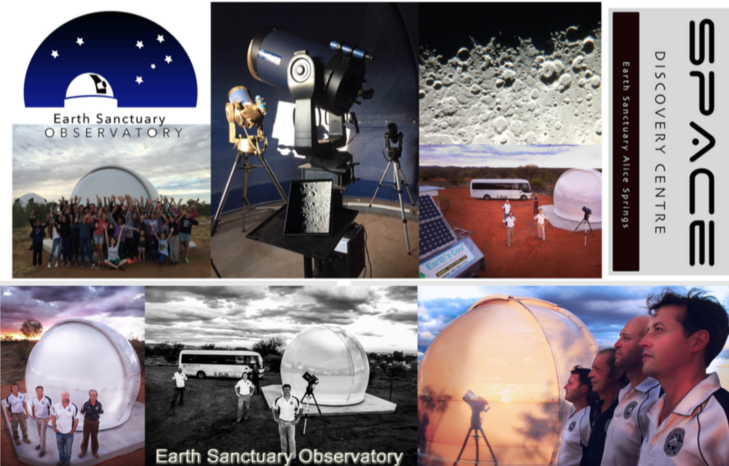 ---
Planning for your Astronomy Tour
All astronomy tours are weather dependent. When potential weather issues arise, Earth Sanctuary will continue to update you with weather reports. This may involve updates up until 5pm on the day. Where visibility is poor, this can result in a tour cancellation and a subsequent refund be provided.
---
What to wear?
Closed foot wear.
Winter nights are very cold so dress for warmth, i.e.: beanie, scarf and gloves.
Summer nights are very warm so dress for comfort.
We look forward to seeing you under the stars at Earth Sanctuary