Description
Join me for an exciting introduction to the world of alcohol inks in this special edition class! Create a beautiful artwork on a handcrafted Aluminium board with American Oak frame! This method of working on dark backgrounds brings in a whole other avenue to explore and is achievable for beginners and also an extension for more experienced alcohol inkers.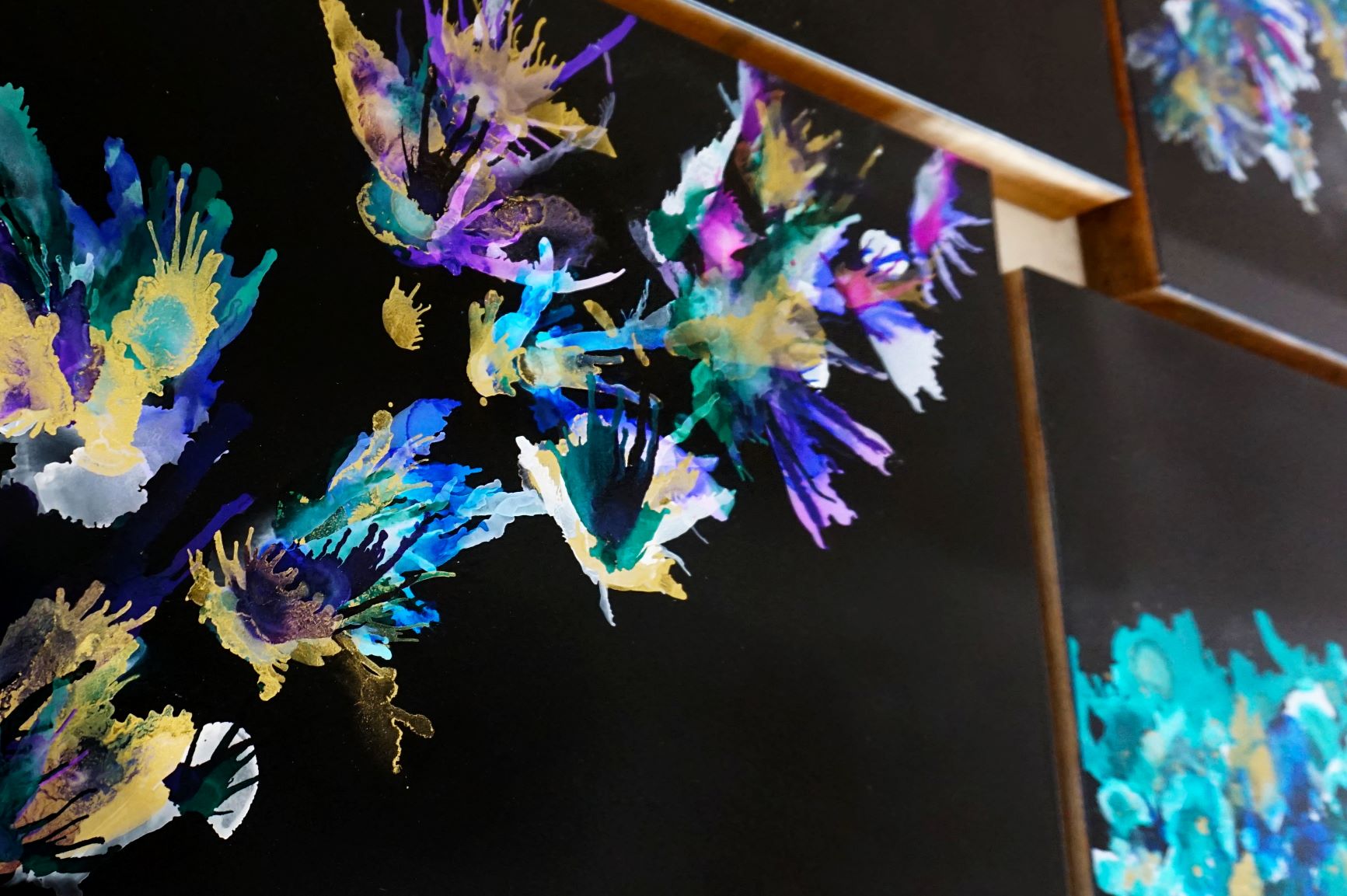 Learn how to use these beautiful products to create gorgeous artwork on yupo paper as well as your own stunning black aluminium board ready to take home with you. The 60 x 40cm custom made boards feature a American Oak timber frame, which can be clear sealed, stained or painted to suit your home.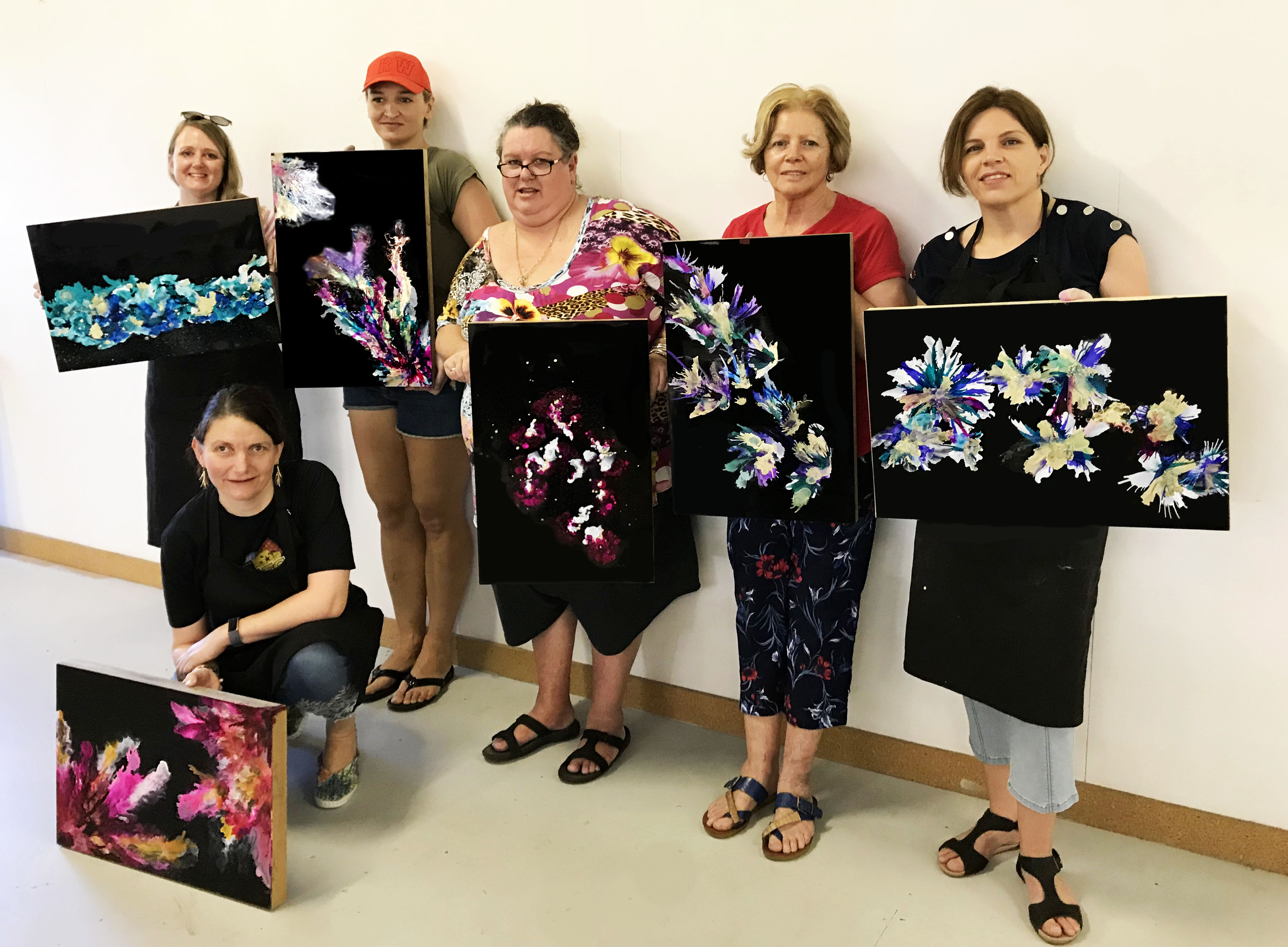 I will teach you various techniques, uses, discuss safety aspects, how to seal your artworks and help you create gorgeous artworks both on black yupo paper and your stunning board. As an experienced Senior Art teacher, I will demonstrate techniques and then guide you on your own creative 3 hour adventure. Honestly, the time flies as you become mesmerised by the beauty and unpredictability of alcohol inks - and the limitless options!
All materials provided (alcohol inks, yupo paper, custom timber framed board, markers, latex gloves, apron etc) as well as morning tea and refreshments. Please note that in order for me to seal your artworks, you may need to collect at a later date from the venue or choose to seal them yourself.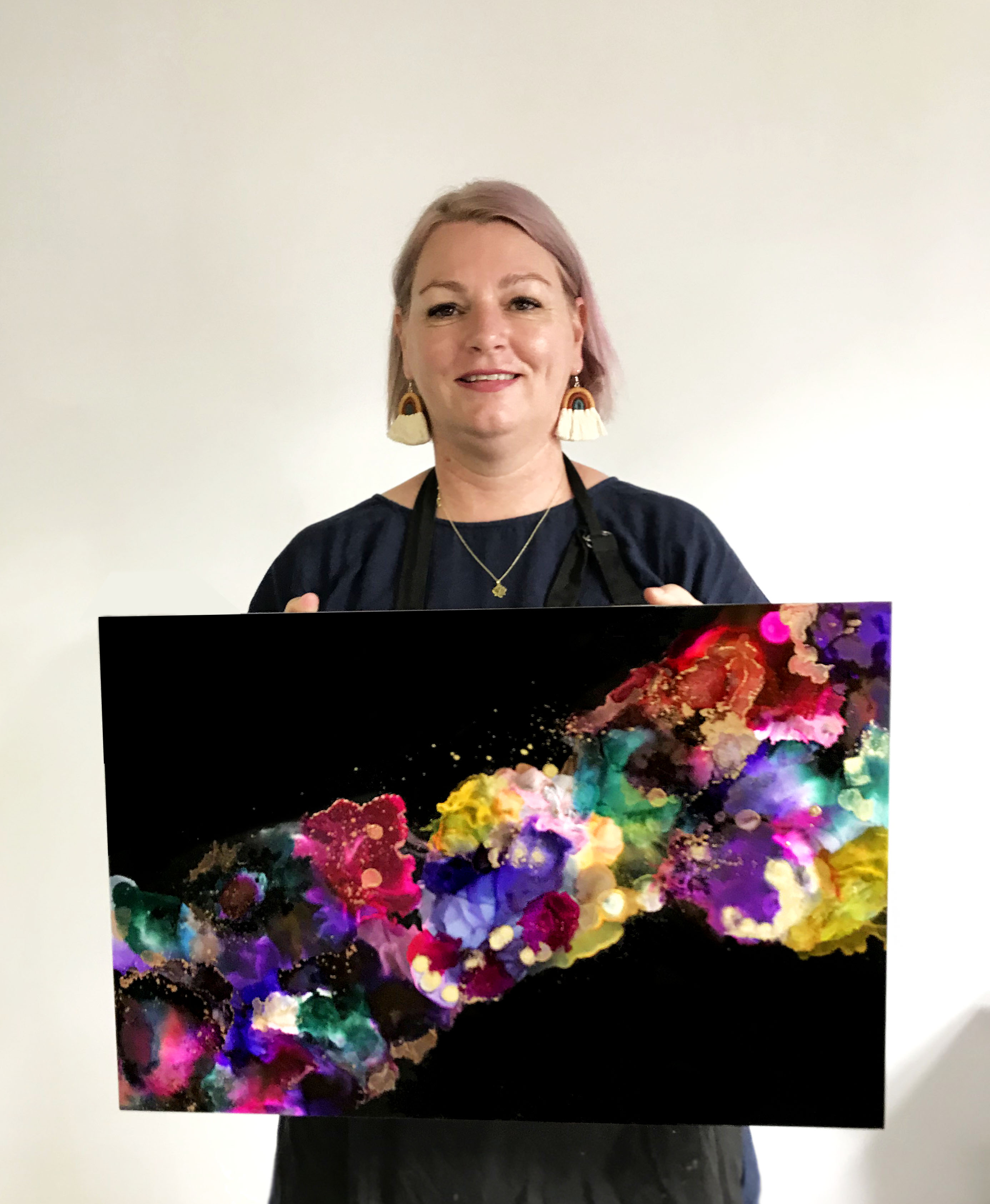 Due to the use of isopropyl alcohol, this class is not suitable for pregnant women and children under 16 years of age. I will provide respirator masks for use during the class if you are particularly sensitive to fumes. This workshop space is only accessible via a staircase, feel free to contact me with any accessibility queries.
PLEASE NOTE: By attending this workshop you agree to not teach/share the techniques taught in a Workshop/Business venture after the class. You can of course use your skills to create stunning pieces for yourself, family, friends etc