Description
Welcome to an evening of Deep Peace, Healing and Harmony. An intimate gathering with 10 spaces offered only.
The intention of this gathering is to provide a sanctuary, a space to deeply receive, let go of what is not serving you and align with our inner being of peace.
You will lie down and be bathed in pure tones of the alchemy crystal singing bowls washing through your body supporting you to release tensions, open into a space of receiving, insghigts and healing.
Yoga matts and blankets provided.

Please arrive at 7:15pm sharp to give yourself time to arrive and settle for for a 7:30pm start.
Pllease note doors will close shortly after 7:30pm to begin the meditation, no entry after this time.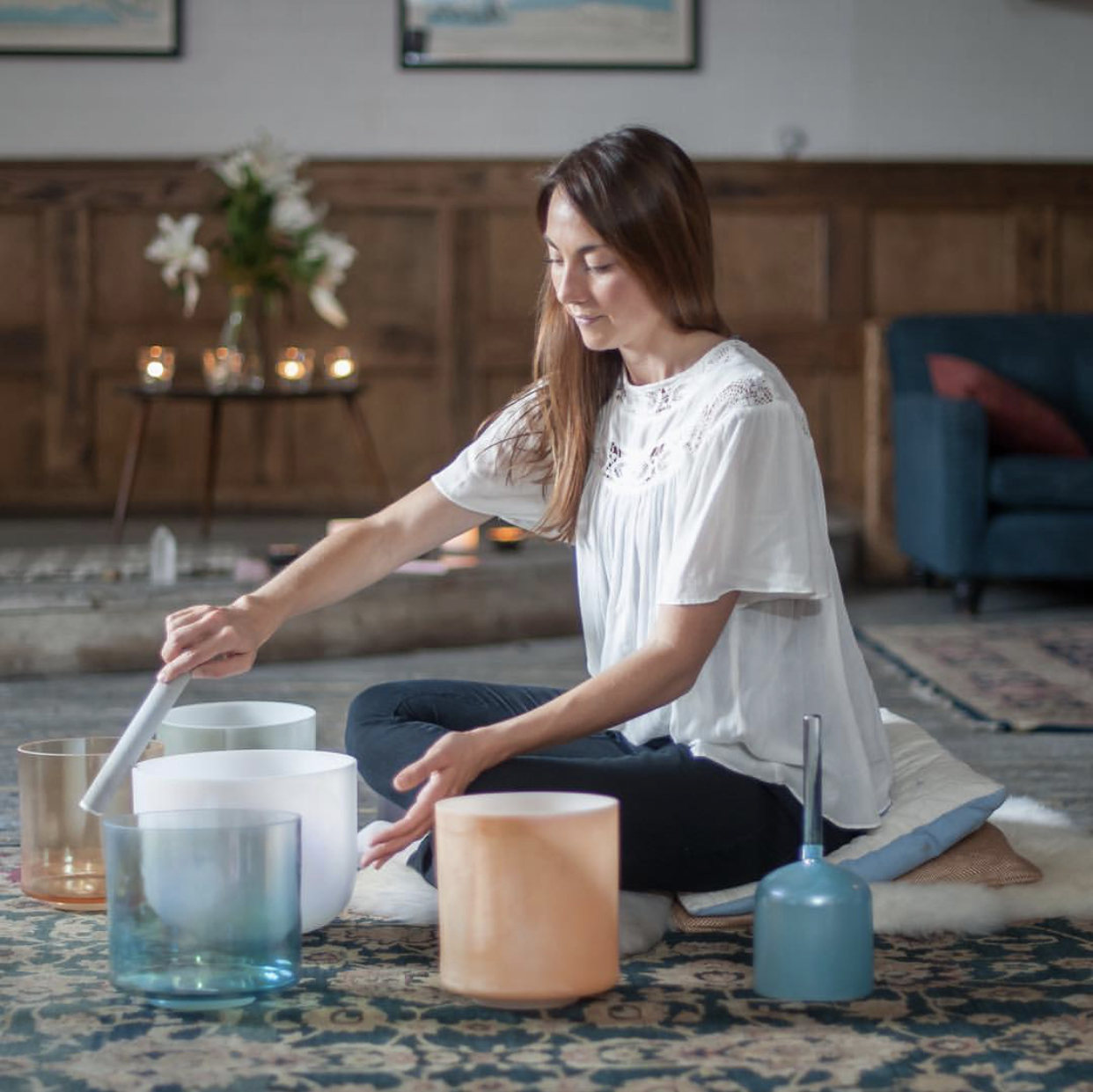 The session begins with a guided meditation, from this space of peace we will open to the healing sounds of the Alchemy Crystal Bowls supporting deep healing and relaxation.
The sound flows through the body like a wave supporting the release of stuck and discordant energy that is no longer serving you. As the energy releases you will feel a deeper connection to your self, feel peace, harmony and well being in mind, body and spirit.

These sessions are deeply supportive to release blockages, emotions, thoughts that are not serving you, uplift your potentials and in turn open new doorways of opportunity in your life.
Following the session you will feel a deep sense of harmony with your inner being. This refreshed state will support you to gain clarity in your life, insights will often surface during or after the session.