Friday Night Meditation with Venerable Mudu
About this event
Please join Buddhist Monk Venerable Mudu and the Buddhist community of Albany each week for an enjoyable night of meditation instruction and spiritual friendship. The class is free; no previous experience or booking is necessary, and we invite newcomers of all faiths!
where: Manley (Lion's Club) Hall, 331 Ulster Road, Albany WA 6330
when: 6pm Friday evenings
About Venerable Mudu
On 6th January 2014, after completing the two year trial & preliminary training, Venerable Mudu received the higher ordination as a full Buddhist monk (under his teacher & preceptor, the Venerable Ajahn Brahm) at Bodhinyana Buddhist Monastery, Serpentine, Western Australia.
In the past few years, Venerable Mudu relocated to Albany to begin construction of the Bodhinyana Great Southern project with the goal of creating a monastery near Albany. and has regularly provided meditation instruction in the community. He also teaches at the local prisons and gives as much spiritual support and kindness to those who are in need.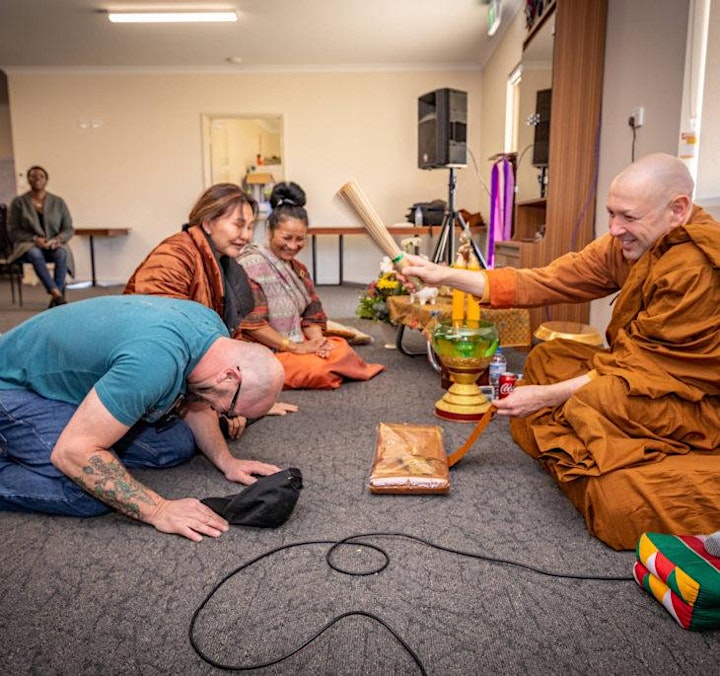 Organiser of Albany - Friday Night Meditation with Venerable Mudu