Alan Watts: Why Not Now? - Encore Screening - Wed 18th Dec - Byron Bay*
About this Event
Alan Watts was one of the first to interpret Eastern wisdom for a Western audience and had a rare gift for simplifying complex philosophical subjects to make them accessible.
'Why Not Now' follows Watt's remarkable life and weaves a fascinating story through the wealth of material and lectures that were left behind after his passing.
In addition to his 28 books, Alan Watts delivered hundreds of public lectures and seminars during his life. A self-proclaimed "spiritual entertainer", Watts was a bridge between East and West, the ancient and the modern, and culture and nature.
Born near London in 1915, he discovered the nearby Buddhist Lodge at a young age. After moving to the United States in 1938, he became an Episcopal priest for a time, and then relocated to New York, where he wrote his pivotal book The Wisdom of Insecurity: A Message for an Age of Anxiety.
In 1951 he moved to San Francisco where he began teaching Buddhist studies, and in 1956 began his popular radio show, "Way Beyond the West." By the early sixties, Alan's radio talks aired nationally and the counterculture movement adopted him as a spiritual spokesperson.
Nearly fifty years after his passing, his lectures gain millions of views on youtube and the popularity of his books and quotes continues to grow.
~
Join us for this fascinating and illuminating evening of film and live music
~
LIVE MUSIC with ANGIE HUDSON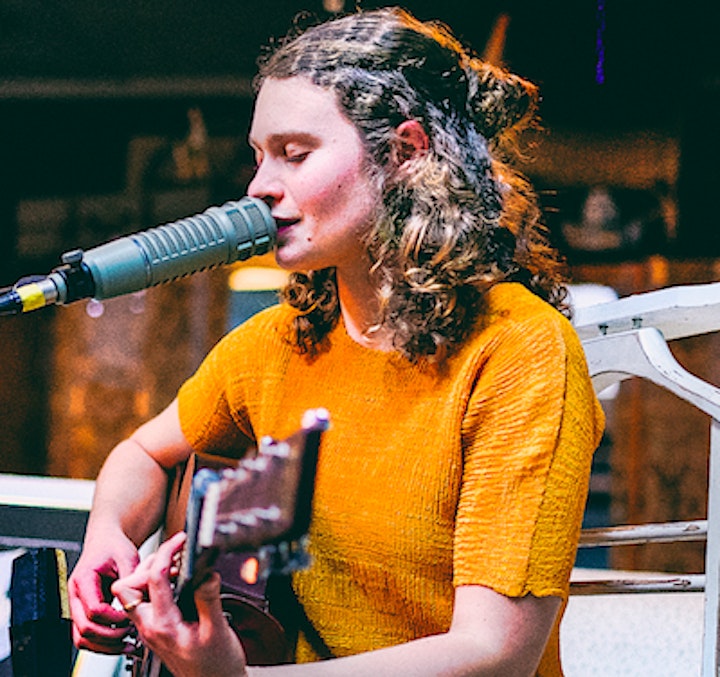 After working with her team of innovative musicians and renowned producer/ engineer Paul Pilsneniks. Angie Hudson has crafted her debut EP 'Opens' released may 2017. All singles recieved rotation on triple J, Angie song "Breathe in" was described as one of Nkechi's "favourite songs" for 2017.
Angie Hudson has been known to deliver an enchanting performance, her electric soul/folk blend has been compared to the likes of, Lianne La Havas, Husky, Sade, and Norah Jones.
After performing numerous shows ( Falls fest, supports with Viex Farka Toure, Parcels) with her trio- Freyja Hooper- Drums, and bassist- Shaun Johnson they created a collaborative project at the beginning of the year 'Banksia'.
Angie is also know to collaborate with other artists/ musicians/ producers, and ocasionally performing intimate strip backed shows where hse can bare her songs in their most essential form.
Angie's performances can be described as "Ethereal, intimate and graceful. With sultry lyrics floating through jazz-inspired folk offerings their audience is left all tingly on the outside and warm on the inside."
Check out some of her music on youtube:
https://www.youtube.com/channel/UCO2vGRn8uFuGXO4ISUOxkYQ/videos
Program:
5.45pm: Doors open
6.00pm: Live music
6.30pm: Film (90 min duration)
No ads or trailers:
Please note that since we hire cinemas for our screenings, there will be no ads or trailers shown before the film. The film will start shortly after the advertised commencement time (shown on your ticket and on the event pages). For the enjoyment of all the guests (and yourself) please arrive a little before the advertised start time so as not to miss (or disrupt) the beginning of the film.
Investment:
(includes film and live music)
A portion of your ticket purchase supports the film maker! Thank you for supporting independent film making, and helping educate and build awareness :-)
Adults = $23
Concession (Students and Pensioners ) = $19
Picture quality:
Please note that the footage included in this film was made on standard definition cameras and television in the 50's, 60's and 70's and whilst the picture and sound has been optimised for cinema, it is not high definition quality. We felt that the overall experience of this film is wonderful and that Alan Watt's ideas and inspiration shine through.
Refund policy:
* Please note that tickets are NOT refundable if you change your mind or are unable to make it on the day. Your tickets cannot be changed to another date. They may however be given to a friend to attend.
Accessibility:
The venue and theatre are wheelchair accessible. If you require a wheelchair spot please email us via team@filmsforchange.com.au
Enquiries:
Connect with us online :-)
Subscribe to Films For Change E-Invites!
Follow Films For Change on Facebook