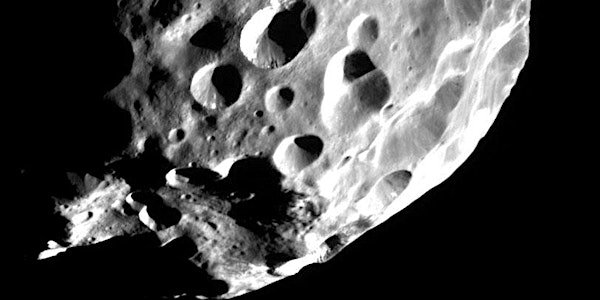 AIP Women in Physics Lecture: Associate Professor Katarina Miljkovic
Location
23 Wally's Walk Theatre 2
23 Wally's Walk
Macquarie University, NSW 2113
Australia
Join us to hear from the 2022 AIP Women in Physics lectureship winner, Associate Professor Katarina Miljkovic
About this event
Impacts! Rocks from space colliding with planets.
Full Abstract:
Only in the mid-20" century was it confirmed that impact craters are formed by meteorite strikes. Since then many space missions have mapped planetary surfaces and provided data about impact craters. Impacts have played a key role in the evolution of rocky planetary surfaces. Katarina will outline her work on the physics behind the impact process. She will advance our understanding of the structure and evolution of the Solar System by using data from the NASA space missions she collaborates on.
Speaker Biography:
Katarina is a planetary scientist with expertise in numerical and experimental impact physics. She is involved with data analysis from space missions. Katarina graduated Astrophysics from the University of Belgrade in Serbia in 2006, and was awarded PhD in Planetary Science from the Open University in the UK in 2010. Her PhD work involved understanding meteoroid bombardment of icy moons for the purpose of designing a dust detector sampling surface materials from orbit around the moons. Her postdoc years (in USA, France and UK) revolved around planetary geophysics and applying impact simulations to understand the structure and evolution of planetary bodies. Katarina worked with the NASA GRAIL mission that mapped gravity of the Moon. She is currently a collaborator on the NASA InSight mission that placed a seismometer on Mars. The latest work uses impact processes as a tool box to better understand structure and evolution of terrestrial, lunar and planetary crusts, by connecting geophysical observations with numerical impact simulations of craters across the solar system. Some applications of the work are searching for resources associated with cratering. Katarina joined Curtin as an Early Career Curtin Research Fellow in 2015. She held the ARC DECRA Fellowship in 2018-2021, and she is currently the ARC Future Fellow, started in 2022. Katarina is an experienced public speaker. She is passionate advocate for STEM and encouraging young minds to consider studying STEM, particularly girls.
Travelling to the Event:
If you are travelling to Macquarie University by public transport, the university has it's own metro station. You can find out further information here.
If you are coming by car, visitor parking is located at the western edge of the campus. The parking map can be accessed here.
Image credit: NASA/JPL/Space Science Institute