Sales Have Ended
Ticket sales have ended
Thank you for registering to attend this APT session hosted by Aidacare. It is our pleasure to share this education with you to ensure Aidacare's Assistive Technology Solutions have the most successful outcomes for your clients. We look forward to seeing you on the day, please bring your Eventbrite ticket (on a device is fine). Please ensure you arrive with sufficient time to register as the event will begin promptly. If you have any questions or require any additional information, then please contact apt@aidacare.com.au For any other available events please see https://education.aidacare.com.au/categorized-events/
Sales Have Ended
Ticket sales have ended
Thank you for registering to attend this APT session hosted by Aidacare. It is our pleasure to share this education with you to ensure Aidacare's Assistive Technology Solutions have the most successful outcomes for your clients. We look forward to seeing you on the day, please bring your Eventbrite ticket (on a device is fine). Please ensure you arrive with sufficient time to register as the event will begin promptly. If you have any questions or require any additional information, then please contact apt@aidacare.com.au For any other available events please see https://education.aidacare.com.au/categorized-events/
APT Townsville: Aidacare Professional Training ~ Skills for your Career
About this event
WHEN SEATING MATTERS
Clinically researched and proven specialised seating suited for all needs and conditions.
A half day Training Program for Health Professionals in Community Care, Rehabilitation, Aged, Acute Care or Complex Rehabilitation.
3 AHPRA CPD HOURS
$15 with Morning/Afternoon Tea supplied
Kindly hosted at Mercure Townsville
by Aidacare Healthcare Equipment, Townsville
Two session times available:
Session 1: 7.45am to 11.30am
Session 2: 12.15pm to 4pm
Seating Matters chairs have been carefully designed and researched intensively to help provide safe and effective seating for people in nursing homes, hospitals and those with complex seating needs.
Our aim is to support you with information to overcome the challenges faced in achieving seating goals and to reduce risks associated with:
Pressure management
Falls prevention
Early mobilisation
Posture & function
Wound care & injury prevention
Safe patient handling
Infection control
Patient flow
Bariatric care
Training Session Content:
The Clinical Efficacy of Specialised Seating:
During this session we will present the research conducted by Ulster University and Seating Matters. This collaboration with leading researchers at aimed to identify the importance of suitable seating provision in reducing the incidence of pressure injury and postural difficulties.
This randomised control trial explored the effectiveness of specialist seating provision within a long term care environment and how it has the potential to impact positively on the health and wellbeing of residents and their caregivers. The research also examines pressure care, postural support, falls prevention and other critical issues relating to the safety and wellbeing of people who spend long periods sitting.
We will provide evidence based solutions for seating people with different physical conditions including scoliosis, kyphosis, pelvic obliquities, fixed and flexible contractures, tight hamstrings and other major causes for concern in seating.
You will gain crucial knowledge on the importance of seating and how it can impact a client's posture, pressure care and function.
The Seating Solutions that Matter:
Introduction to the Seating Matters Range, clinically designed by leading Occupational Therapist, Martina Tierney.
The range ensures that individual needs are achieved, the chairs are maximally functional as well as being aesthetically pleasing in a home or any environment. Every part of a Seating Matters chair has been engineered and devised to offer optimum quality and support for the user.Each unique model is specifically designed for stability, ensuring that it has a low centre of gravity and a wide, stable base. This offers a high level of safety and occupant protection, reducing the risk of injury to patients and care givers alike.
The Practicalities of Seating with Funding Bodies:
We will examine the practicalities of application for an alternative seating system with NDIS and other funding bodies
This will include guidance on the methodology for presenting the need for an alternative seating system, 24-hour positioning and why it is reasonable and necessary.
Brought to you by APT: Aidacare's Professional Training Program.
For all scheduled APT events Nationally please see aidacare.com.au/knowledge/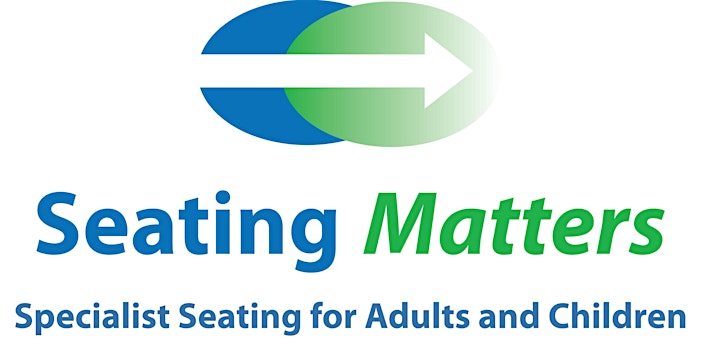 Organiser of Aidacare Townsville- When Seating Matters
Aidacare  is the leading provider of Healthcare Equipment and Rehabilitation Products to Aged Care facilities, Hospitals, Physio and Occupational Therapists and private retail clients in Australia.
Aidacare has a commitment beyond supply of high-quality Healthcare Equipment. We partner with our Customers to ensure that we are supplying "Solutions" to Staff Health and Safety, Maximise Quality of Care and ensuring the Investments in Equipment will deliver appropriate outcomes.
Aidacare Healthcare Equipment is committed to providing high quality external training for Health Professionals and other Professionals associated with the provision of Assistive Technology.
Our Aidacare Professional Training (APT) Program aims to provide all Healthcare Providers, such as Allied Health, Nurses, Case Managers, Carers and other Medical Professionals, with the most up-to-date and relevant Professional Training in regards to the Clinical Application of Assistive Technology Equipment.