Aidacare Brisbane - Maximising Capacity for Independent Power Chairs
APT CPD Event: Aidacare Professional Training - Skills for Your Career
About this event
Maximising Capacity for Independent Powered Mobility
For Complex Rehabilitation Health Professionals
Education level of course: Intermediate (Clinical Education and Practical Lab)
4 CPD HOURS
$25 with Morning Tea and Lunch supplied
Kindly hosted at Virginia Golf Club by
Aidacare Healthcare Equipment
Regardless of cognitive capacity, not all end users will have the physical capacity to independently access a standard joystick to mobilise a powered wheelchair. It may require a simple solution such as an alternative or modified joystick knob through to an alternative control method. How do we assess for best access…what are the options available? How can programming and input methods provide the best opportunity for an end user?
This workshop looks at the considerations for successful and sustainable independent mobility and the best ways to set up and program. Opportunities will be given to try out different options as well as case studies to demonstrate some great outcomes!
Course Objectives:
By the end of the presentation, participants will be able to:
Identify end users that are not currently independently mobile but should be considered for trial opportunity
Discuss how programming can assist with independent function
Identify at least 3 ways someone can operate a powered mobility device independently
Presented by:
Tracee-Lee Maginnity:
Permobil – Clinical Education Specialist.
Tracee-Lee Maginnity is a Clinical Education Specialist for Permobil, Australia. She trained as an Occupational Therapist in New Zealand and worked for one of the largest complex seating assessment services for 7 years before moving to Australia. Her role there as a Senior Occupational Therapist involved completing assessments and trials for complex seating options, supervising assessing therapists, facilitation of education as part of the competency pathway and reviewing causation of pressure injuries relating to Assistive Technology.
Tracee-Lee has worked in Australia as a Clinical Educator and Consultant after initially moving here to lead a moulded seating clinic. Tracee-Lee is passionate about seating and mobility to promote independence and sharing her knowledge and experience through education.
Brought to you by APT: Aidacare's Professional Training Program.
For all scheduled APT events nationally please see aidacare.com.au/knowledge
Bookings are essential so please register to secure your spot. *Spaces are limited, waiting lists may apply.
Aidacare and all host venues operate our APT training as a Covid Safe Event.
Any Special or Dietary Requirements must be specified during event registration to ensure we make the day as enjoyable as possible for every attendee.
If circumstances change and you are unable to attend this event – please cancel your attendance via Eventbrite or contact Aidacare Training team for assistance. For a full refund please contact 1 week prior the event, we will not be able to issue a refund past this time
For any questions regarding Aidacare's APT events please email apt@aidacare.com.au or call your local Aidacare Branch on 1300 216 898.
* Please note that still and moving images may be taken or recorded during an Aidacare event and used in any or all of the promotional and advertising material of Aidacare. The images may be used in various media formats including online media, social media, print, newspaper, video, public display televisions and electronic means of communication and in any edited form. If you do not consent to this, please notify marketing@aidacare.com.au prior to the event.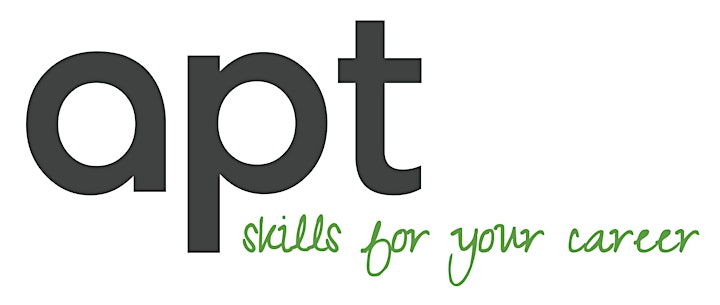 Organiser of Aidacare Brisbane - Maximising Capacity for Independent Power Chairs
Aidacare  is the leading provider of Healthcare Equipment and Rehabilitation Products to Aged Care facilities, Hospitals, Physio and Occupational Therapists and private retail clients in Australia.
Aidacare has a commitment beyond supply of high-quality Healthcare Equipment. We partner with our Customers to ensure that we are supplying "Solutions" to Staff Health and Safety, Maximise Quality of Care and ensuring the Investments in Equipment will deliver appropriate outcomes.
Aidacare Healthcare Equipment is committed to providing high quality external training for Health Professionals and other Professionals associated with the provision of Assistive Technology.
Our Aidacare Professional Training (APT) Program aims to provide all Healthcare Providers, such as Allied Health, Nurses, Case Managers, Carers and other Medical Professionals, with the most up-to-date and relevant Professional Training in regards to the Clinical Application of Assistive Technology Equipment.