APT CPD Event Aidacare Professional Training - Skills for Your Career
About this event
Assessment of Paediatric Clients
For Postural Systems, Standing Devices and Wheelchairs
USING 24 HOURS TO FACILITATE POSTURE, FUNCTION, PARTICIPATION AND OVERALL WELLBEING
5 CPD HOURS
This is an intermediate course considering the postural and mobility needs of the paediatric population over a 24 hour duration. We will explore the process beginning with a client assessment and postural mat evaluation. We will consider tone, spasticity, growth and abnormal postures. We will then translate this information into assistive technology options with the aim to promote function and participation. This course will offer an opportunity to work through pediatric seating and mobility prescription in a clear, step-by-step process designed to support successful outcomes.
Clinical objectives include:
The power of 24-hour posture support
Postural management of paediatric clients while considering growth, ease of use and participation
The maximization of health, posture and function for paediatric clients
Identifying critical components for consideration in paediatric wheelchairs
Key features in Leckey Sleep and Seating Systems
Key features of Leckey Standing Systems
Key features and configuration available on Zippie Paediatric wheelchairs
At the end of this workshop, participants will feel confident in assessing and prescribing seating systems and wheelchairs for the paediatric client.
Presenter: Lisa Bidgood
Occupational Therapist
Lisa began working as an Occupational Therapist after graduating from LaTrobe University, Melbourne in 2005. Since then, her professional career has led her to work with adults and children in a variety of settings within the area of Neurological Rehabilitation. She places emphasis on positioning to optimise movement, function and vitality when working. Lisa has recently relocated from Sydney to work as part of the Sunrise Medical Clinical Hub in Queensland.
Brought to you by APT: Aidacare's Professional Training Program
For all scheduled APT events Nationally please see Aidacare APT Events or our website
www.aidacare.com.au Bookings are essential so please register to secure your spot. *Spaces are limited, waiting lists may apply.
Aidacare and all host venues operate our APT training as a Covid Safe Event.
Any Special or Dietary Requirements must be specified during event registration to ensure we make the day as enjoyable as possible for every attendee.
If circumstances change and you are unable to attend this event – please cancel your attendance via Eventbrite or contact Aidacare Training team for assistance. For a full refund please contact us minimum1 week prior the event, we will not be able to issue a refund past this time.
For any questions regarding Aidacare's APT events please email apt@aidacare.com.au or call your local Aidacare Branch on 1300 216 898.
* Please note that still and moving images may be taken or recorded during an Aidacare event and used in any or all of the promotional and advertising material of Aidacare. The images may be used in various media formats including online media, social media, print, newspaper, video, public display televisions and electronic means of communication and in any edited form. If you do not consent to this, please notify marketing@aidacare.com.au prior to the event.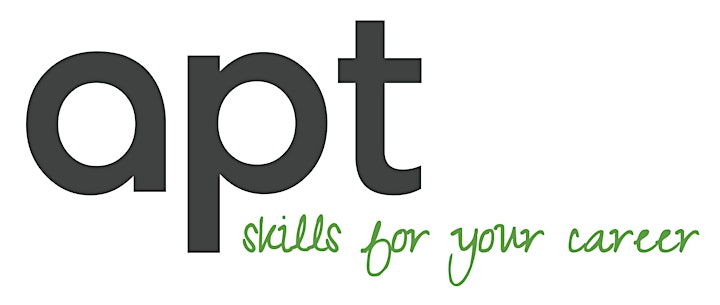 Organiser of Aidacare Brisbane - Assessment of Paediatric Clients
Aidacare  is the leading provider of Healthcare Equipment and Rehabilitation Products to Aged Care facilities, Hospitals, Physio and Occupational Therapists and private retail clients in Australia.
Aidacare has a commitment beyond supply of high-quality Healthcare Equipment. We partner with our Customers to ensure that we are supplying "Solutions" to Staff Health and Safety, Maximise Quality of Care and ensuring the Investments in Equipment will deliver appropriate outcomes.
Aidacare Healthcare Equipment is committed to providing high quality external training for Health Professionals and other Professionals associated with the provision of Assistive Technology.
Our Aidacare Professional Training (APT) Program aims to provide all Healthcare Providers, such as Allied Health, Nurses, Case Managers, Carers and other Medical Professionals, with the most up-to-date and relevant Professional Training in regards to the Clinical Application of Assistive Technology Equipment.