Description
Building Sustainable Team Culture
Today, more than ever, coaches and sport administrators recognise one of the key factors for the success (or failure) of their team, club or organisation is their ability (or inability) to build a productive culture. Old ways and styles of team culture that have previously 'worked', often do not produce effective outcomes in today's sporting environments. The impact that our modern societal conditions have on culture is significant and in many ways, this conditioning has negatively impacted the development of a high performance culture for many.
In this workshop, we define what culture is and simplify ways to understand your own team, club or organisation culture. We then address what a high performance culture looks, sounds and feels like. Finally, we create a system to develop a desired culture and maintain accountability to these behavioural standards. It is all about creating sustainable success.
The Key Learning Objectives are:
1. Define the terminology of culture and what a high performance culture is.
2. Discover a framework to create a desired culture.
3. Build a system of accountability towards a new culture.
4. Learn how to navigate the difficult transitionary period between the current culture and your desired culture.
Morning tea is included.
About the Presenter
Bo Hanson, has been working within sport and the business sector for over 20 years, delivering leadership, management and coach development. In addition to his own athletic career, comprising of four Olympics and including three Olympic medals, he has worked for many years with coaches and athletes from over 40 different sports, and various countries. His ability to improve coaching strategies and performance with clients has resulted in over 16 National Championships, Olympic medals and Pro team Premierships.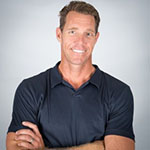 FAQs
How can I contact the organiser with any questions?
Email: engagement@usc.edu.au