Location
Consulate General of India
Level 6
12 St Georges Terrace
Perth, WA 6000
Australia
Description

Join us for another meeting
of the

Agriculture Innovation Network


To welcome the Indian Agricultural Delegation visiting WA, the venue for our event will be the Consulate General of India in Perth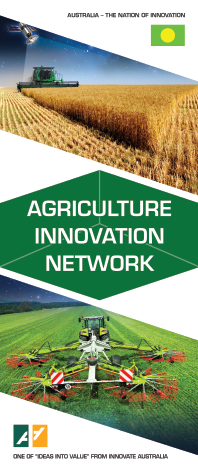 Presentations by:
Tim Fraser, Executive Director - Agribusiness Expansion, Department of State Development
From Rocks and Gas to Surf and Turf – the rise of major agribusiness projects in WA
Chris Venter, CEO Edengreen Hydroclimaponics
Hydroclimaponics – disruptive growing
Bios and Summaries:
Tim Fraser

Tim Fraser is from the Department of State Development Unit which is part of the new Agribusiness Expansion Unit created to facilitate major agribusiness projects and overseas trade and investment. He has extensive experience in the facilitation and delivery of major projects including Project Sea Dragon, Pardoo Beef, Ord Stage 2 and the award winning East Kimberley Development Package. Tim's background also includes management of heavy industrial estates in Western Australia, including: Oakajee, Kwinana, Kemerton, Boodarie and the Burrup Industrial Estate. He has also been responsible for the strategic planning and development of State funded major economic infrastructure. Tim's 16 years of experience has also included roles at the highest level of Government including as a Chief of Staff and Principal Policy Advisor to Ministers within the WA Government
The end of the mining boom has seen an increased focus on economic diversification in WA. As part of this, the Department of State Development is taking an increasing role in facilitating major agribusiness projects aimed at tapping into Asian markets and beyond. The so called "dining boom" represents a real opportunity for WA in terms of trade and investment but what are the challenges and barriers to overcome to make this a reality?
Tim will present an overview of this new and exciting area for WA and provide an insight into the innovative and in some cases unique approach being taken by both Government and the private sector.


Chris Venter

Chris Venter (Chief Executive Officer) has over 20 years' senior executive experience across diverse industries in South Africa, United Kingdom, Channel Islands and Australia including manufacturing, mining, financial services and consulting for companies such as KPMG, NSB, Iscor Mining, RMB International and Close International Asset Management. He has extensive experience in deal making, corporate finance, value creation, funds management, funds administration, business development, risk management and problem solving. Chris has served as a director on the boards of more than 70 companies and has acted as consultant and advisor to various international companies on capital raising, mergers, acquisitions, strategy and finance.

Chris has personally set up Hydroclimaponics. Feeding the world using clean green technology - Introducing a highly efficient vertical growing system that has the ability to control the macro and micro environment that is herbicide and pesticide free which enables growth, plant, nutrition and taste optimisation combined with other clever technology to produce better food.
Our Host


Our Sponsors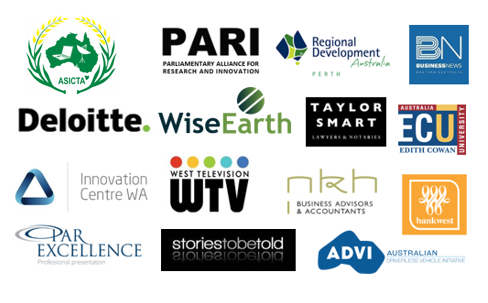 _________________________

Come and join us. Tell you friends and colleagues.


Let's make WA a true STATE OF INNOVATION !