Location
Department of Primary Industries and Regional Development
Exhibition Space, Level 2
140 William Street
Perth, WA 6000
Australia
Description
NOTE: NEW VENUE
The venue has been changed from 197 St Georges Tce, to 140 William St (see map)

in collaboration with

invite you to join us for another meeting
of the

Agriculture Innovation Network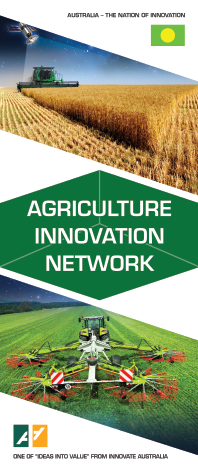 Presentations by:
Professor Kadambot Siddique AM
Hackett Professor of Agriculture Chair and Director The UWA Institute of Agriculture
Dr Natasha Ayers
Managing Director for AgriStart
_______________________________________
Bios and Summaries:
Professor Kadambot Siddique AM
Professor Kadambot Siddique is the Hackett Professor of Agriculture Chair and Director of The University of Western Australia's Institute of Agriculture.

He has 30 years' experience in agricultural research, teaching, and management in both Australia and overseas. He has developed a national and international reputation in agricultural science especially in the fields of crop physiology, production agronomy, farming systems, genetic resources, breeding research in cereal, grain and pasture legumes and oilseed crops.
Professor Siddique's publications are considered as key papers in the above fields and are widely cited. These publications include numerous highly cited papers on adaptation, physiology, and genetics of crops to dryland environments. Professor Siddique has conducted research on adaptation of crops to water deficits and the phenological, morphological, physiological, biochemical and genetic traits that enable crops to cope with various abiotic stresses. As a result of Professor Siddique's personal research and with others with whom he collaborates, Australia has become one of the major grain legume exporting nations in the world. His pioneering research on chickpea has contributed enormously to the Australian chickpea industry which is currently valued at more than $500 million per annum.

In January 2019 Professor Siddique received the excellence award for community service from the World Malayalee Council (WMC). In December Professor Siddique was elected a Fellow of the African Academy of Sciences (first Australia to be elected to the Academy). In 2016, the United Nations Food and Agricultural Organization appointed Professor Siddique the Special Ambassador for the International Year of Pulses. He received the 2014 Western Australian of the Year Award, Member of the Order of Australia (AM), and is a Foreign Fellow of the Indian National Academy of Agricultural Sciences (FNAAS); Fellow of the Australian Agricultural Institute (FAAI); Fellow of the Australian Academy of Technological Sciences and Engineering (FTSE); and Urrbrae Memorial Award. He is also a recipient of the prestigious Dunhuang Award from China.
Dr Natasha Ayers

Tash is an experienced researcher, trainer, strategic project manager and innovation specialist with expertise in Agriculture and Higher Education.
She co-founded and is currently Managing Director for AgriStart Pty Ltd, focusing on agtech and regional innovation. Tash is also Principal Consultant for UniBiz Connect, specialising in connecting researchers and industry, grant writing, workshop facilitation, and strategic project management. She has also been recently appointed as Non-Executive Director for Carbon Conscious Investments Limited and Harvestaire Pty Ltd.
Tash undertakes significant advisory and volunteering roles, including Judge for Innovator of the Year Awards, evokeAg steering committee, SW Angels board, Curtin Ignition, presenter for TechTrails, PRISM, PEAC, and many other programs.
Tash has a background as an Agricultural Scientist, with a PhD in Plant Biology. As Research Training Manager at ECU she founded iPREP WA (www.iprep.edu.au), a unique program that has connected over 100 PhD students from all 5 Perth universities to over 30 businesses. In 2017 iPREP was awarded a national prize for Industry Engagement from the Australian Council of Graduate Schools.
Tash is a strategic, innovative and collaborative operator who specialises in creating new opportunities that have an impact for agriculture and the broader community.
_______________________________________
Our Host


_______________________________________

Our Platinum Sponsors

_______________________________________

Our Sponsors and Supporters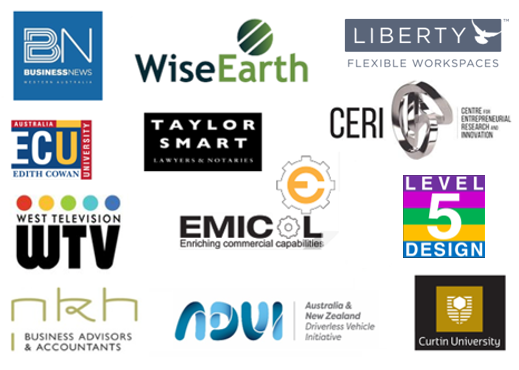 _______________________________________
<<< INNOVATION NEWS >>>
Great Opportunity for WA's Innovative Start-ups

The WA Government is providing funding for up to 5 Western Australian startups (1 representative per company) to participate in the Startup Catalyst mission to London Tech Week taking place 9-15 June.

https://startup-catalyst.forms.fm/london-tech-week-wa/forms/6527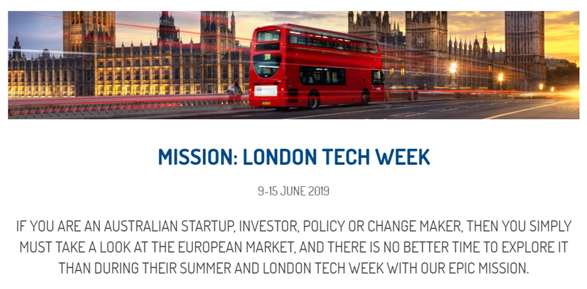 _______________________________________

Come and join us. Tell you friends and colleagues.


Let's make WA a true STATE OF INNOVATION !