Description

From theory to practice in developing Christian character through a whole school pedagogical framework
At the recent Edcomm conference, Philip Dow suggested that who we are matters more than what we do. Education, therefore, is about the formation of character first and foremost rather than the acquisition of knowledge and skills. Many schools include character development as one of their goals. But while character features in vision statements, how does classroom practice contribute to the development of character? And how might we determine desirable characteristics for students to develop? We will examine these questions on the evening.
About the Speakers: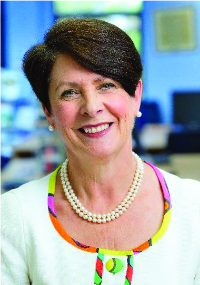 Mrs Jann Robinson
Mrs Jann Robinson was appointed as Principal of St Luke's Grammar School, Dee Why, in 2005. With the incorporation of the Bayview site (formerly Loquat Valley Anglican School) in 2016, Mrs Robinson now serves as Principal over both the Dee Why (K-12) and Bayview (K-6) campuses of St Luke's Grammar School.

As an educator, Mrs Robinson is committed to the development of the whole person; seeking to encourage students to become intentional learners, take opportunities to try things outside their comfort zone and bring their skills and talents to bear within the different communities to which they belong. She is a strong advocate for young people developing resilience so that they can meet the challenges of a rapidly changing world. This has seen the introduction of Learning@STLUKE'S which brings together learning and character formation. Her Christian faith has shaped her commitment to seeing young people equipped to make a difference in the world. Her aim is to have a school which encourages young people to be compassionate, gracious, humble and just global citizens who can have a positive impact on the world.

Mrs Robinson began her teaching career with the Department of Education teaching English at a boys' school prior to moving to the independent sector, where she has taught in both co-educational and girls' schools as a Modern History specialist. She holds a Masters in Educational Leadership, a Bachelor of Education majoring in English and History and a Diploma of Education. She is a member of the Australian College of Educational Leaders (MACEL) and the Australian College of Educators (MACE). She has been the Chair of the Heads of Independent Co-Educational Schools (HICES), the Chair of the Association of Heads of Independent Schools and is currently a member of the Board of AHISA, Australia.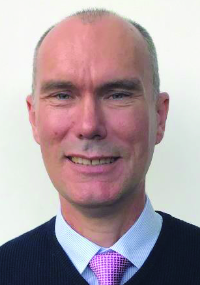 Dr James Pietsch
Dr James Pietsch is the Dean of Professional Development and Learning at St Luke's Grammar School. He was the Dean of Residents at New College, UNSW for seven years prior to taking up a position at St Luke's Grammar School, during which time he completed his doctoral studies examining collaborative learning in the mathematics classroom. James has taught secondary mathematics for fifteen years (having taught Extension Two Mathematics eleven times). He has also taught undergraduate and postgraduate courses in educational psychology at the University of Sydney.

James is passionate about students becoming more powerful learners through their engagement with mathematical ideas, encouraging them to contribute to the emerging, collective understanding of the classroom through sharing, explaining, debating and collaborating with other students. He is also passionate about teachers becoming more powerful learners (and teachers) through reflecting on their practice, sharing ideas and perspectives with one another and engaging in professional learning conversations. Over the past three years, James has worked closely with staff to support teachers as they develop new approaches to classroom practice providing students with opportunities to become more powerful learners.

James has presented ten conference papers relating to education and character formation – most recently he presented a paper at the Building Learning Character conference which he organised and co-ordinated at St Luke's Grammar School. James has written journal articles and book chapters relating to teaching mathematics, educational psychology and character formation in schools. He is a regular contributor to the CASE magazine (Centre for Apologetic Scholarship and Education) writing on issues relating to education. Recently, James has published two chapters in Better learning: trajectories for educators in Christian schools (2017) and he is currently writing his second book examining how schools can be located within the biblical narrative of the present and future kingdom of God.

Light dinner provided.
Cost: EdComm Member Schools* - Individual rate: $40

Non-member Schools - Individual rate: $70