About this Event
Enhance Your Career Potential in the Agile/Scrum World!!
Upcoming info session:
• 27th June(Thursday) Sydney CBD
(Once you click REGISTER please select the ticket that matches the venue & date that you prefer. )
Shortage of highly skilled Agile / Scrum professionals!!
New Agile / Scrum profession is still emerging
Increasing demand with low supply of qualified professionals
Employers struggling to find qualified professionals
We are offering a FREE info session to do below:
Understand your skills, experience, capabilities
Identify your potential career growth trajectory
Leverage strategies to put you on a fast track career enhancement journey
Create a career growth plan that will maximise your potential in the quickest possible way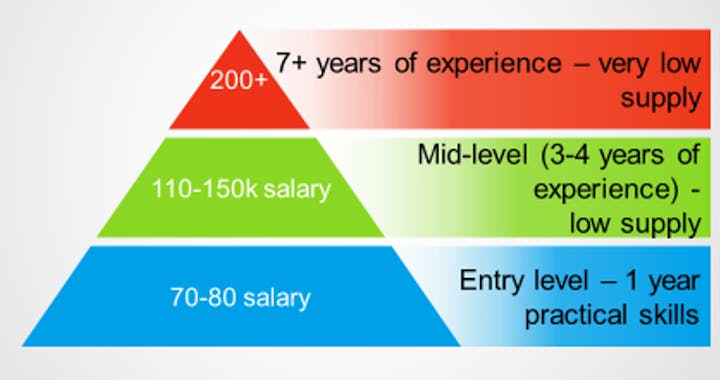 Job search websites like Seek, Indeed, Linkedin, CareerOne etc. are showing more and more listing for qualified project managements in AGILE methodologies. Scrum is increasingly being applied outside of the traditional IT industry.
Reference: https://www.oladeconsulting.com/scrum.html, https://hbr.org/2018/05/agile-at-scale

WE ARE OFFERING A FREE INFO SESSION FOR YOU TO KNOW MORE ABOUT SCRUM COURSES & HOW IT CAN HELP YOU ENHANCE YOUR CAREER
If you want to
Increase Your Earning Potential
Improve Your CV
Get Access to More Job Opportunities
Connect with industry experts
Then this free info session is for you!
We have a info session running on the 27th in Sydney CBD.
To register click the REGISTER button.
INFO SESSION - SYDNEY (CBD) - 27 June
27 June 6-8 pm - Macquarie University Sydney City Campus
Macquarie Graduate School of Management (MGSM)
Angel Place Level 24, 123 Pitt Street
Sydney NSW 2000
Seminar Room 2414/5
For information please visit: www.canterburytrainingc.com.au
Or contact us at: +61 2 92803733