Michael Sahota has taught over 2,000 Agile Leadership graduates. This course earns participants both CAL-E & CAL-O from Scrum Alliance.
About this event
MICHAEL's June & September CAL E+O SOLD OUT
"The Sahota" CAL1 Experience
Hosted by: Scrum WithStyle
Trainer: Michael Sahota, CEC, CALE
When: 14th March - 16th March 2022, 8:00 am - 2.00pm
Venue: Live Virtual-Online
"A new way of being enables a new way of working"
How may we foster an Agile mindset to create a nimble flexible organisation powered by engaged, innovative people?
The focus of this "Agile" Culture & Leadership experience is cultural, with an outlook towards Being Agile. We look at topics such as leadership, organisational structure, culture, and organisational growth.
Our focus is long-term sustainable growth from a holistic and integrated perspective.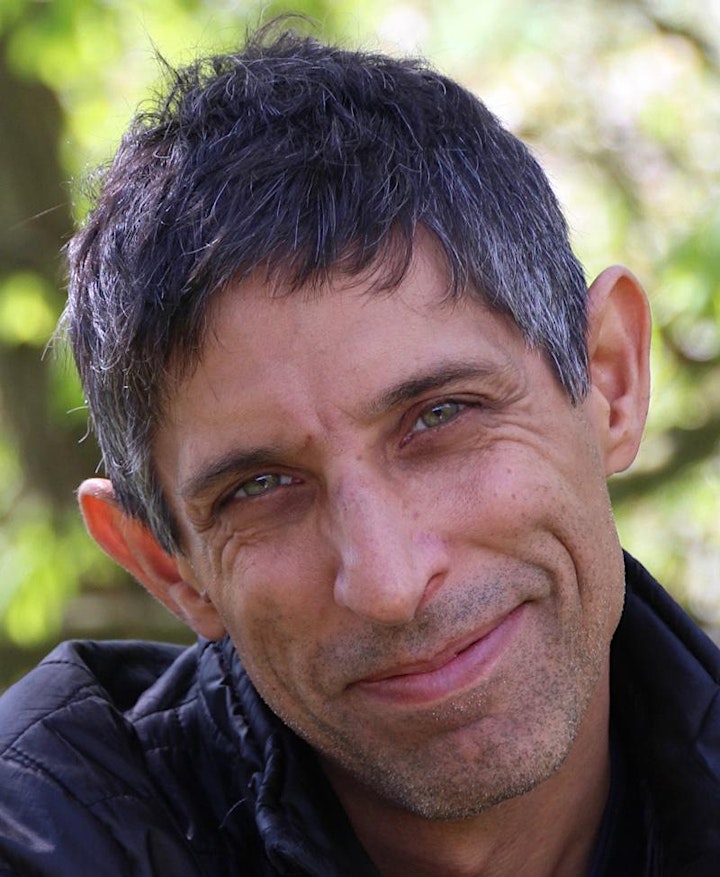 Meet Michael, your breakthrough Agile Leadership trainer
Michael is a leading trainer for the Certified Agile Leadership (CAL-E & CAL-O) program through the Scrum Alliance. He has taught over 2,000 graduates worldwide.
His classes are controversial and unique. This is what allows his students to flourish. He shows them what the missing pieces are to common organisational challenges. You can go back to your organisation and implement right away.
He's been in the Agile world for 20 years and is the expert in helping leaders bridge the gap between Agile and organisational reality.
This is a live interactive course. It is designed and set up just like an in-person training.
Timing
Australian NSW/VIC/ACT times:
March 14: 8:00 am - 2:00 pm AEDT
March 15: 8:00 am - 2:00 pm AEDT
March 16: 8:00 am - 2:00 pm AEDT
New Zealand times:
March 14: 10:00 am - 4:00 am NZDT
March 15: 10:00 am - 4:00 am NZDT
March 16: 10:00 am - 4:00 am NZDT
Pricing
Super Early Bird - AUD $2,618 incl GST (Sales end 2 months prior)
Early Bird - AUD $2,772 incl GST (Sales end 1 month prior)
Regular - AUD $3,080 incl GST
Group Discount available for 4 or more persons - please contact us.
Payment Options
We offer the following payment options:
Credit card - Mastercard, Visa, American Express
Electronic Funds Transfer (EFT) - choose "Pay by Invoice" as Payment Method
Terms & Conditions
You may substitute anytime.
Cancel more than 4-weeks prior for a full refund (excl booking fees).
Cancel between 2 and 4 weeks prior for a 50% refund.
No refunds after switching a session date.
If cancelled or postponed by Scrum WithStyle, you are eligible for a full refund.
EFT payments must be received within 7 days of booking.
FAQs
Q: What is the requirement for CAL certification?
A: Participating in the full class is sufficient. There is no exam.
Q: WHAT IS CAL-E, CAL-T, & CAL-O?
Scrum Alliance is replacing the Certified Agile Leadership I (CAL I) designation. Instead, there is now: CAL-Essentials (CAL-E), CAL-Teams (CAL-T), and CAL for Organisations (CAL-O). More information can be found on the Scrum Alliance website: https://www.scrumalliance.org/get-certified
The Sahota CAL1, will continued to be offered as a 2 day (or 3 day online) training as: CAL-E + CAL-O: "Agile" Culture & Leadership".
Q: Do all CAL-E & CAL-O trainings cover the same content?
A: No. And there is a good reason for this.
All CAL1 trainings cover the same set of high-level learning objectives.
However, each training is as unique as the instructor. Each CAL1 reflects the unique leadership and organisational development journey of the instructor.
Our CAL1 experience, reflects the unique intellectual property developed over a decade of professional practice. Our approach has been proven around the world through the success of our graduates.
Q: What are the pre-requisites before CAL-E & CAL-O?
A: You are expected to have basic knowledge of Agile. This may have come to you through industry experience, reading, meetups or formal training. This course is designed for anyone seeking to foster a more "agile" high-performance organisation. It is accessible and essential for leaders in innovation, lean, human resources, etc. – not just Agile.
Participants are expected to complete 2 hours of videos and readings in advance of the training. Then there is more time to focus on discussion and exploration. The reading guide will be shared with participants after registration.
Contact Details
For further information, please contact Scrum WithStyle via:
training@scrumwithstyle.com or
call 1300 1 SCRUM (1300 172 786)
Organiser of "Agile" Culture & Leadership (CAL-E & CAL-O) With Michael Sahota


Scrum WithStyle was founded in 2008 as a boutique Agile capability uplift partner by Rowan Bunning CST. We provide Agile related training and consultancy to IT and software development professionals in Australia and New Zealand.
Our clients include many of Australia's best-known brands in industries including financial services, federal and state government, health insurance, retail, manufacturing, security, media and video gaming.
Training: Scrum WithStyle has Australia's first Scrum Alliance Path to CSP Educator and provides accredited certification courses for 
Certified Scrum Product Owner

®

(CSPO

®),

Certified ScrumMaster

®

(CSM

®

),
Advanced Certified ScrumMaster℠ (A-CSM),
Certified Scrum Professional®-ScrumMaster (CSP

®

-SM),
Certified Agile Leadership Training (CAL).
as well as a variety of private Agile courses from Agile Fundamentals to Agile for Executives.