Description
Professional Scrum Foundations™ (PSF) is a Scrum.Org accredited 2-day course that provides the foundational knowledge needed to work with Scrum in a highly practical way. The course is a combination of instruction and team-based exercises where students experience how the Scrum framework improves product development efforts.This course is delivered by accredited Professional Scrum Trainer (PST) Mia Horrigan
Over the 2 days, students are introduced to the mechanics of Scrum, gaining insights into overcoming complexity, dealing with team based collaboration and self-organization as essential elements in mastering Scrum. Students work together as a team in a series of Sprints to build a software application, thereby facing real-life problems. The mechanics, roles, and principles of Scrum are leveraged during the exercises. From its emphasis on the practical application of Scrum, the course exposes common missteps and misunderstandings so students grow a higher awareness of the associated symptoms. The course provides prescriptive guidance to avoid going off track and keep Scrum healthy.
Audience –
Who should attend
The Professional Scrum Foundations course is the perfect introduction, reboot or refresher to Scrum. Professional Scrum Foundations is excellent training for teams and anyone wanting to experience the way of working in Scrum. The course also provides the foundation of knowledge needed for role-focused training for Product Owners, Scrum Masters and Developers.
Learning Goals
•Have a clear understanding of the foundational elements of Scrum and their coherence
•Be able to take part in a Scrum Team
•Effectively deliver valuable software
•Leave the class with a handful of tips to identify common pitfalls and dysfunctions•
Topics Covered
•Fundamentals of Scrum
•The Scrum Framework
•Mastering Scrum
•Planning with Scrum
•Getting started
•Keeping Scrum healthy
•What is Empirical Process?
•Scrum Roles, Artefacts and events
•Definition of Done
•Preparing product backlog
•Refining product backlog
•Ordering product backlog
•Estimating Product Backlog
•Scrum Simulation
Scrum.Org Certification
All participants completing the Professional Scrum Foundations course will receive a password to attempt the Professional Scrum Master I (PSM I) assessment. The industry-recognized PSM certification requires a minimum passing score.
The class registration includes:
•Printed workbooks
•Course certificate
•Eligibility to take the PSM 1 certification exam
Your Instructor
Mia Horrigan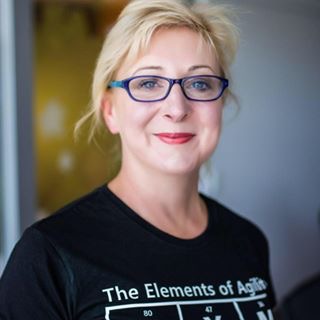 Mia is accredited Scrum.Org professional Scrum Trainer (PST). She is an experienced Enterprise Agile Coach, Trainer and Senior Program Manager with over 15 years senior executive experience leading and implementing ICT programs , including digital transformations. Mia has been working with agile teams for over 10 years and is an experienced coach, trainer and Scrum Master and has been successful in delivering business outcomes and value through successful implementation of Agile/Scrum at team and enterprise level.
Mia has an MBA and a Bachelor of Commerce as well as certified as a Professional Scrum Trainer, Professional Scrum Master, Certified Scrum Master, Scrum Product Owner Certifictaion, SAFe Program Consultant and PRINCE2 certification..
Mia's areas of specialty include:
• Agile/Scrum Coaching and Training including Enterprise Agile
• Business engagement with senior executives , program boards and stakeholders
• Developing strategies and roadmaps for Digital Transformations programs
• Program and Service Delivery management
• Leading and managing teams of consultants, project team members, and operational staff;
https://www.scrum.org/user/221944
https://twitter.com/miahorri