Event Information
Location
Deakin Burwood Corporate Centre
Level 2, Building BC
221 Burwood Highway
Burwood, Victoria 3125
Description
REDI invites you to attend this half day symposium which brings together researchers from three continents to discuss current work and explore a range of trends and issues in the interactive format of a 'fireside chat'.
Hosted by the Curriculum Assessment, Pedagogy and Digital Learning program within REDI, guest speakers include:
Rebekah Willet (Madison Wisconsin), who will be in conversation with Leonie Rutherford (School of Communication and Creative Arts)

Soo Ah Kwon (Illinois) in conversation with Matt Thomas (REDI)

Julian Sefton-Green (REDI) in conversation with Jo O'Mara (REDI) and

John Potter (University College London), in conversation with Lucinda McKnight (Deakin School of Education).


Agency and Participation in Non-Formal Learning Sites
9.30 am—10.15 am
Learning through Making in Public Libraries: Theories, Practices, and Tensions.
Rebekah Willett, in conversation with Leonie Rutherford
Rebekah Willett investigates learning and teaching in public library makerspace programs. Rebekah presents an analysis of interview and observational data from a system-wide public library makerspace program, The Bubbler, located in Madison, Wisconsin. The analysis compares the pedagogical theories with the realities of teaching and learning in public library makerspaces and indicates tensions emerging from these comparisons. The conclusion highlights ways educators and librarians in makerspaces might consider the affordances of these spaces and ways goals, facilitation strategies, and assessments might draw on a range of pedagogical theories. Rather than approaching makerspaces with a 'one-size-fits-all' model, educators and librarians can design makerspace learning and teaching to align with a range of structures, styles, and content.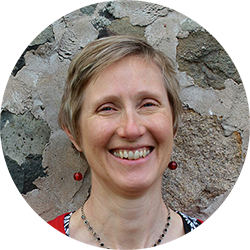 Rebekah Willett
Rebekah Willet is associate professor in The Information School, University of Wisconsin-Madison. Rebekah currently teaches courses on young adult literature, multicultural literature for children and young adults, informational divides and online participatory cultures. She has conducted research on children's media cultures, focusing on issues of gender, play, literacy and learning, and her publications include work on makerspaces, playground games, amateur camcorder cultures, young people's online activities and children's story writing
10.15 am—11.00 am
Tracing the Non-Formal Learning Sector: An International Comparative Project. Julian Sefton-Green, in conversation with Jo O'Mara
Despite the robust nature of the non-formal learning sector and its importance as an essential deliverer of creative and cultural learning, research on the role of youth creative arts and media organisations as providers of non-formal education is sparse and often charged with documenting best practices among organisations, rather than the impact of the sector as a whole.
The YouthSites project examines the creative arts sector for youth from socially excluded backgrounds in Vancouver, Toronto and London over the last 25 years. It maps the youth participation in out-of-school arts learning and investigates the structural relationship between the development of this sector and the changing role and meaning of creative education, as training for employment in the creative and cultural industries has become a priority across the sector.
YouthSites focuses on how the non-formal learning sector has been re-imagined and re-calibrated in policy debates, at the level of organizations themselves, and within the lives of participants, instructors and directors.
This presentation will describe YouthSites' scope and ambitions and report on some early findings.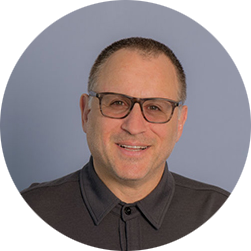 Julian Sefton-Green
Julian Sefton-Green is Professor of New Media Education at Deakin University, Melbourne, Australia. He has worked as an independent scholar and has held positions at the Department of Media & Communication, London School of Economics & Political Science and at the University of Oslo working on projects exploring learning and learner identity across formal and informal domains. He has been an Honorary Professor of Education at the University of Nottingham, UK and the Institute of Education, Hong Kong and he is now a Visiting Professor at The Playful Learning Centre, University of Helsinki, Finland.

He has been the Head of Media Arts and Education at WAC Performing Arts and Media College - a centre for informal training and education - where he directed a range of digital media activities for young people and co-ordinated training for media artists and teachers. Prior to that he worked as Media Studies teacher in an inner city comprehensive London; and in higher education teaching undergraduate and postgraduate courses, leading teacher training degrees in media education.
He has researched and written widely on many aspects of media education, new technologies, creativity, digital cultures and informal learning and has authored, co-authored or edited 12 books. Recent volumes include The Class: living and learning in the digital age (New York University Press 2016) and Learning Identities, Education and Community: young lives in the cosmopolitan city (Cambridge University Press 2016). He has directed research projects for the Arts Council of England, the British Film Institute, the London Development Agency, Creative Partnerships and Nominet Trust and has spoken at conferences in over 20 countries.

11.00 am—11.30 am Morning Tea
11.30 am—12.15 pm
The Politics of Global Youth Participation
. Soo Ah Kwon, in conversation with Matthew Thomas
Soo Ah Kwon critically examines the meaning of youth participation in global political affairs paved by the United Nations, its member states, and its multi-lateral partner agencies in the 2010's. Drawing on ethnographic observations and interviews at global youth conferences, she will demonstrate how global elite youth participants (in the their mid-20s) from the global north and global south actively engaged in constructing what it means to be an ideal contemporary global youth-citizen today. Soo Ah argues that global citizenship is marked by an individual's exercise of human rights of participation, or compulsory participation. While young people expressed dissatisfaction with attempts by the global governance apparatus to "youth wash" their involvement, they also wanted to maximise their right to compulsory participation. Global youth conferences are productive sites of youth governance. They offer young people possibilities to engage in liberal democratic practices of participation that reinforce global citizenship practices of self-government, self-enterprise, and responsibility. In doing so, these global spaces normalise the definition and practice of youth political agency and activism and elide alternative forms of collective action and resistance.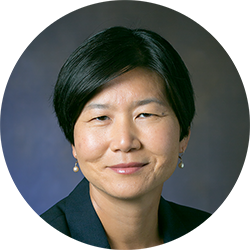 Soo Ah Kwon
Soo Ah Kwon is Associate Professor of Asian American Studies and Human Development & Family Studies at the University of Illinois at Urbana-Champaign. She is the author of Uncivil Youth: Race, Activism, and Affirmative Governmentality (Duke University Press, 2013) and co-editor of South Korea's Educational Exodus: The Life and Times of Early Study Abroad (University of Washington Press, 2015). Her publications appear in the Journal of Asian American Studies, Anthropology and Education Quarterly, positions, and Scholar and Feminist. She is co-PI of American University Meets the Pacific Century, a research project that examines the impact of international undergraduate students at the University of Illinois at Urbana-Champaign. She is currently writing a book titled Youth and the Making of Global Citizens.
12.15 pm—1.00 pm
John Potter, in conversation with Lucinda McKnight
John Potter will talk about projects in non-formal spaces in recent years which have informed recent work on notions of the 'third space' and 'dynamic literacies'. These include after-school spaces in game making and film-making contexts with children aged 6-14. There will also be the opportunity to discuss new research which has only just started in the 'Playing the Archive' project, inviting children to co-research playspaces in and out of school, including intergenerational views, and to contribute to the co-design of VR, AR and physical playspaces in both London and Sheffield. It will be really interesting to exchange views and ideas on how these projects might work and to hear about any similar research ongoing in Australia into these and related fields.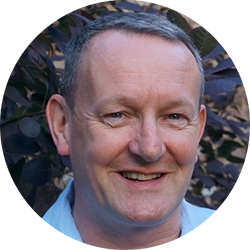 John Potter
John Potter is Reader in Media in Education at the University College London Institute of Education, based in the UCL Knowledge Lab. His research and publications are in the fields of: media education, new literacies, creative activity and learner agency; the changing nature of teaching and learning in response to the pervasive use in wider culture of media technologies in formal and informal settings. He has worked in literacy and media in education throughout his working life as a primary school teacher in East London, a local authority advisor, a teacher educator and, most recently, as an academic and researcher, teaching on MA programmes and supervising doctoral students. In his work, he argues for a wider definition of literacy which encompasses the culture, interests and agency of learners, and proposes pedagogies which value the cultural capital which all social actors in formal and informal settings bring with them. He is the author of a number of books and papers in the field, including "Digital Media, Culture and Education: Theorising third-space literacies" with Prof Julian McDougall (published by Palgrave/Springer in 2017).
Date and Time
Location
Deakin Burwood Corporate Centre
Level 2, Building BC
221 Burwood Highway
Burwood, Victoria 3125