Description
We believe anyone of any age can innovate – successfully. This event highlights exciting innovations by people between 16 and 76 and their secrets for success.
It is an opportunity to learn how passion, disruption, experience and wisdom combine for commercial successful. Hear from the most successful crowdfunded company ever – US$12.5 million – Byron Bay-based Flow Hive. A chance to speed date and fill the gap in your company with the expertise you need.
---
Agenda
8:30 - 9:00 - Registration, coffee and networking

9:00 - 9:10 - Welcome and Introductory remarks – Abby Bloom, Your 100-Year Life

9:10 - 9:15 - Kathryn Greiner, AO, Introduction of Hon Natalie Ward

9:15 - 9:30 - Official Opening: The Hon Natalie Ward MLC

9:30 - 10:15 - Keynote: Stuart Anderson, Co-Founder Flow Hive (https://www.honeyflow.com.au/)

10:15 - 10:40 - Morning Tea

10:40 - 12:00 – Panel 1: Innovation at any age – Why, How, and What Results?
Moderator: Abby Bloom, Founder and CEO, Your 100-Year Life

Panelists:
Stuart Anderson, Co-Founder, Flow Hive
Samantha Clark, Founder and CEO, Advice Reg Tech
Paul Rogan, Founder and CEO, Retirement Essentials
12:00 - 1:00 - Panel 2: Focus on Women Innovators.
Moderator: Kathryn Greiner AO, Chair, MACA (NSW Ministerial Advisory Council on Ageing)

Panelists:
Lynn Wood, Chief Spy, Idea Spies
Sandra Lee Paterson, Founder and CEO, Act on It!

1:00 - 1:45 - Lunch and networking

1:45 - 2:45 - Panel 3: Innovation at any Age - Exploding Stereotypes, Breaking Down Barriers

Moderator: Kylie Frazer

Panelists:
Derek Condell, Founder and CEO, Mafematica
Rachel Cowin, Production Officer, Shellharbour, Sydney Water
George Hunt, GM, Digital Business and CIO, Sydney Water
2:45 - 3:00 - Afternoon tea

3:00 - 4:00 - Speed-dating: Meet the experts/meet your match
Ask Stuart Anderson any question about crowdfunding; one-on-one with angel and seed investors; learn what funding and support you can get from the NSW Government, innovation in large orgnisations. Coordinated by Anne-Marie Elias, Chief Disruptor.

---
Many thanks to our sponsors and partners: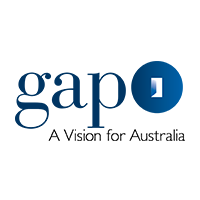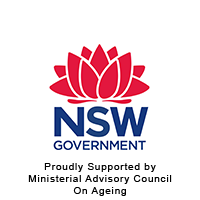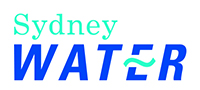 =================
You may be photographed or videod while attending this event: please approach the organiser if you have questions, concerns, or do not wish this to happen.
The event organisers may add you to a mailing list so they can follow up, and you can receive updates about their activities: this mailing list will have an easy-to-find unsubscribe button.
This event is part of Spark Festival and upholds the Spark Code of Conduct.